The Mood-Boosting Practice That Procures Good Vibes Only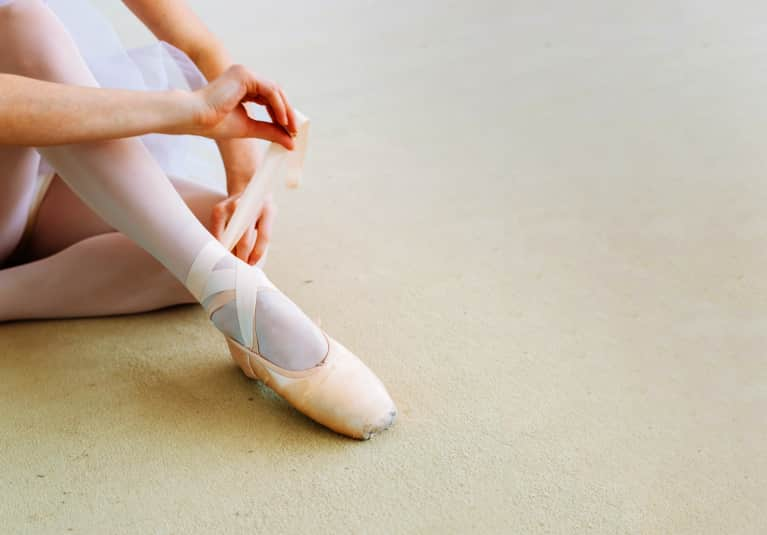 As a mom and owner of The Hivery, an award-winning co-working space for women in Mill Valley, California, I am constantly tinkering with my schedule in order to create that utopian concept of "balance."
I have tried almost everything to be present so I can operate at my best, including mediation, yoga, healthy eating, reading, and walking in nature. And while doing these things have been tremendously helpful, there's one thing that helps find balance more than anything else: dancing.
I spent years in the studio as a professional dancer, and though it's now a thing of the past, dance is still a huge part of my life. It not only makes me feel energized, less stressed and empowered, it also givesme a heightened sense of balance.
Here are four lessons I learned from dancing that could apply to most areas of life:
In dance class, balance is about grounding the energy of the ball of the foot down into the floor, pulling up in the hip, connecting the lowest abdominal muscle to the spine, pulling up through the stomach, letting the ribs fall down, sternum up, chin up, shoulders down, arms elongated, fingers relaxed—oh, and breathe (don't forget to breathe). Like most things in life, sometimes it works and sometimes it doesn't. As my beloved teacher recently commented, "I love the stillness of balance. It's so quiet."
So how do you achieve balance in your own life? Be still. Focus on this moment. Do that one thing. Check in with your whole body. Breathe, relax, lift up, higher, higher, elevate, and then put your foot down, and try it again. This time from the other side. To everyone else, it will look like dancing.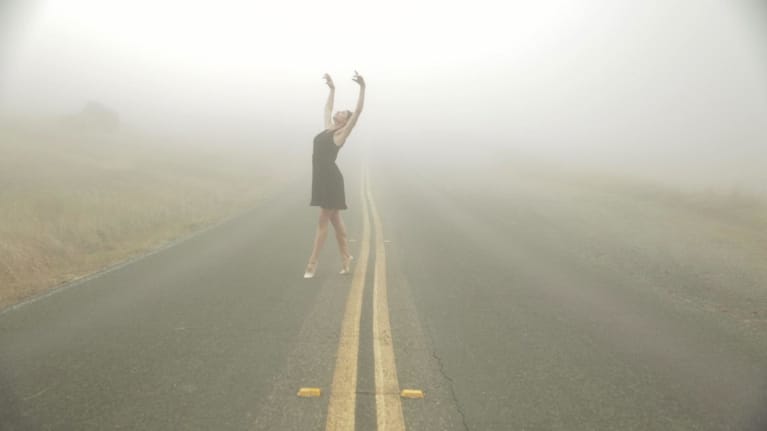 Ask any professional dancer if they've fallen on stage, and they'll quickly say yes. Since it's part of the gig, it requires a certain acceptance of the inevitability. Being prepared for falls/failure is part of our resilience while training to be the best human we can be. Most of my biggest successes came on the heels of what felt like a failure. We have to stretch our boundaries in order to improve and grow; with stretching comes falls. Part of this practice is not beating yourself up over a fall. The key is to accept, take care of yourself, and keep moving forward. Shame and embarrassment are spirit squashers. Just. Keep. Dancing.
3. Put. That. Smart phone. Away.
It's so hard for us to disconnect—we have people who need us. But can you imagine dancers holding phones mid-plié? Snapping selfies, checking Instagram, reading an email and dancing? Embody the mind of a dancer whenever you can, and think "Can this wait until the song is done?" Disconnecting from our phones is where big things—good things—can happen. I have committed to taking 10 minutes every morning with my coffee and a lit candle—phone-free—to simply sit. It's where my best ideas come from, and is always the perfect start to my day.
So often it seems like the best way to manage and get through all of life's responsibilities is with control. We'd love to control the outcome, the results, and of course how we feel. But sometimes it's best simply to move WITH the music, versus trying to impose our own beat. Trying to control the cadence or the way others are dancing is a recipe for disaster—be it your kids, employees, whomever. Try to first listen and then move to the voice of your teams, whether personally or professionally, so you can put yourself in their shoes and flow toward a solution, or move together toward the next big idea.
Let's use the lessons from a life in the dance studio to redefine balance and live through the metaphorical dance lens. Stay grounded, yet elevated. Find your center. Breathe. And, remember that some days it's easier to balance than others. Come back to the barre, find your balance, and begin again—this time on the other side. We've got this.
Next time you're feeling stressed, try this relaxing yoga flow and mental health day checklist.