Want To Prevent Neurodegenerative Disease? Science Says To Start Here
mbg Health Contributor
By Gretchen Lidicker, M.S.
mbg Health Contributor
Gretchen Lidicker earned her master's degree in physiology with a focus on alternative medicine from Georgetown University. She is the author of "CBD Oil Everyday Secrets" and "Magnesium Everyday Secrets."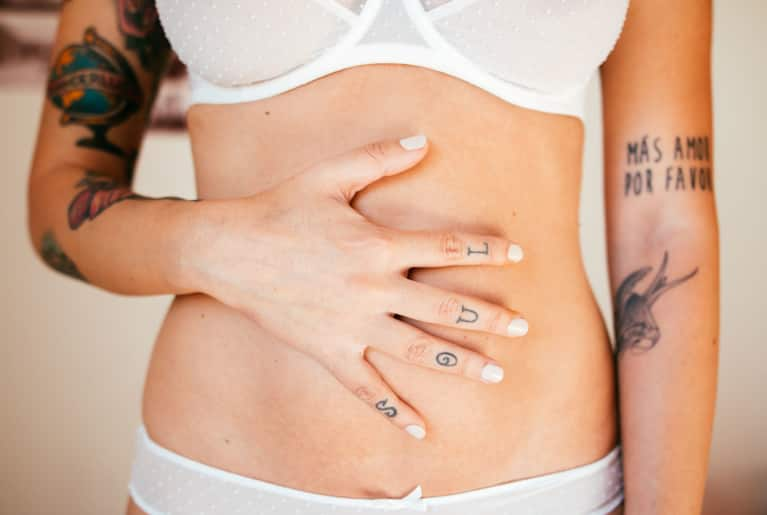 Neurodegenerative diseases like Alzheimer's and Parkinson's are on the rise in a big way; in fact, Dr. Lisa Mosconi, a neuroscientist and associate director of the Alzheimer's Prevention Clinic at Weill Cornell Medical College, wrote that "By 2050, the United States is well on track to grow from 5 million active Alzheimer's patients today to 14 million patients needing full-time care (roughly the entire current populations of New York City, Los Angeles, and Chicago put together)." In other words, this is one of the biggest health challenges we're currently faced with—and we should be giving it all the attention it deserves.
Knowing this, a new study shedding light on the connection between gut health and the progression of neurodegenerative disease is especially relevant. The results, published in the journal Nature, explain how the gut microbes and their by-products talk to the brain and its cells. The study specifically targets two different types of brain cells, called microglia and astrocytes, that work to keep the immune system in check and clear out old and damaged cells, preventing disease. The same researchers—from Brigham and Women's Hospital (BWH) in Boston—have also studied the crosstalk between brain cells and immune cells, which could help us create better therapies for autoimmune diseases like multiple sclerosis in the future.
This study specifically is the first to show that gut microbes act directly on these specific brain cells to quell inflammation and keep us healthy. The results also showed that changes in the diet made a difference, but more research is needed before we can get specific dietary recommendations. The researchers plan to continue their research on the connections between the gut and brain, possibly adding probiotics and other factors into the mix. And you better believe that we'll be following along!
Want to boost your brain health naturally? Try these tonics.