This Sustainable Product From Tesla Will Take Your Home Off The Grid
Former mbg Deputy Editor
By Elizabeth Inglese
Former mbg Deputy Editor
Elizabeth Inglese is a writer living in San Fransisco, California. She earned her bachelor's in english literature and cultures from Brown University and her master's in writing from The University of Southern California. She's the former Deputy Editor of mbg, and has also worked for Vogue, Architectural Digest, Bon Appetit, and Good Magazine covering food, health, and culture.

February 6, 2018 — 14:49 PM
You've wanted a Tesla inside your garage, but as of today, you might find yourself wanting a Tesla on your garage. The tech giant announced its Powerwall battery, designed to power Tesla's forthcoming solar panels, will be made available at Home Depots across the country. Tesla's partnership with Home Depot represents one of the first major pushes to test solar panels on the direct-to-consumer market, meaning renewable home energy is about to become more easily attainable.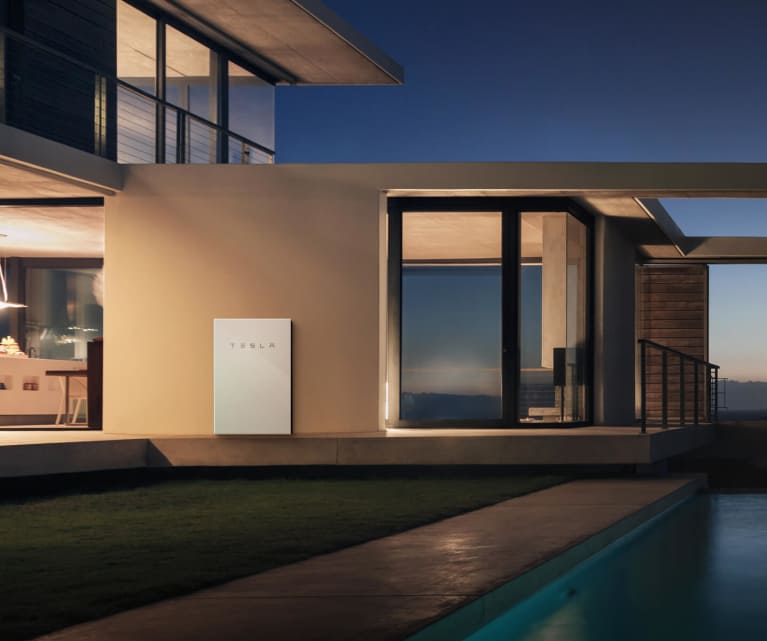 The Powerwall wall-mounted battery can be used to run home electronics and, if used in conjunction with a solar panel system, can provide back-up power with split-second sensitivity to prevent outage for as long as week. At $5,500, the Powerwall is an investment that could lower homeowners' bills in the long run while cutting down on nonrenewable power use.
Tesla plans to follow the Powerwall with the release of their Solar Roof, which is expected to have a sleek, subtle appearance designed to blend into traditional homes' roofs. Looking to add more affordable renewable power to your home? There are inexpensive ways to make your home more sustainable. It's a good year for environmental innovation, and Tesla's leading the way.