The Largest Microbiome Study Ever Was Just Published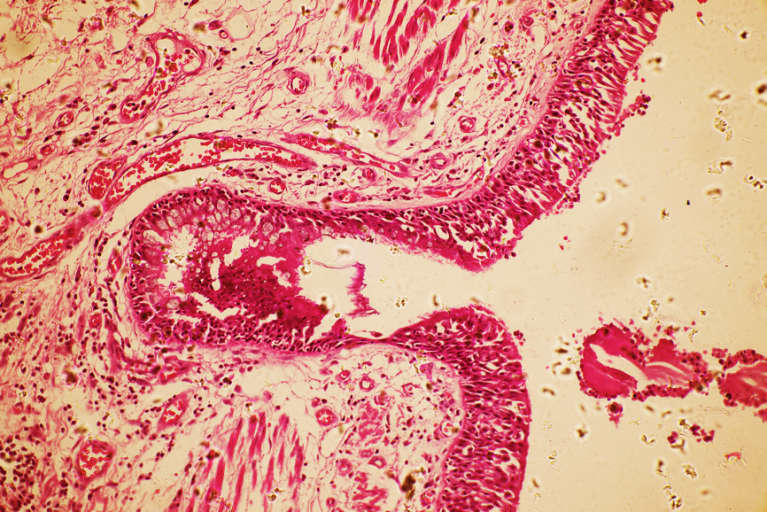 September 22, 2017 — 9:30 AM
Ever feel like health news is too overwhelming, fast-paced, or hard to decipher? Us too. Here, we filter through the latest in integrative health, wellness trends, and nutrition advice, reporting on the most exciting and meaningful breakthroughs. We'll tell you exactly what you need to know—and how it might help you become a healthier and happier human.
The more we discover about the microbiome—and the role microbes play in human health and disease—the more we realize there is SO much more to learn. But a new study, published in the reputable scientific journal Nature, proves that we are slowly and surely making progress. Specifically, this new research helped scientists increase their knowledge of the specific genes in these microbial communities and understanding of how the microbiome changes over time.
The project was a collaboration between the University of Maryland School of Medicine, Harvard T.H. Chan School of Public Health, the Broad Institute of MIT and Harvard, and the University of California-San Diego and is the largest microbiome analysis to date. They analyzed 1,635 samples from 265 different people over time in an attempt to determine which bugs were present when and if they changed over time. They also took steps to uncover the roles of various viruses and fungi in the gut—which are both proving to play important roles in health and disease.
The samples were taken from the human gut, skin, oral, and vaginal microbiomes. Despite it getting most of the attention, it's not just the gut microbiome that controls our health. The balance of bacteria living on the skin and in the mouth are crucial for preventing illnesses like psoriasis, acne, and even autoimmune diseases like rheumatoid arthritis.
This new research is part of a larger project by the National Institutes of Health (NIH) called the Human Microbiome Project, which began in 2008. This new study adds a lot of information to the mix, but there is still so much more to know. Now that we are aware (and certain) that the microbiome plays an important role in health, we need to determine which microbes can be linked to specific conditions, what keeps them thriving, and how each individual's genetics and environment influences this. We don't know about you, but we're planning to stay tuned!