This Hotel Lets You Order A Spiritual Healer On Room Service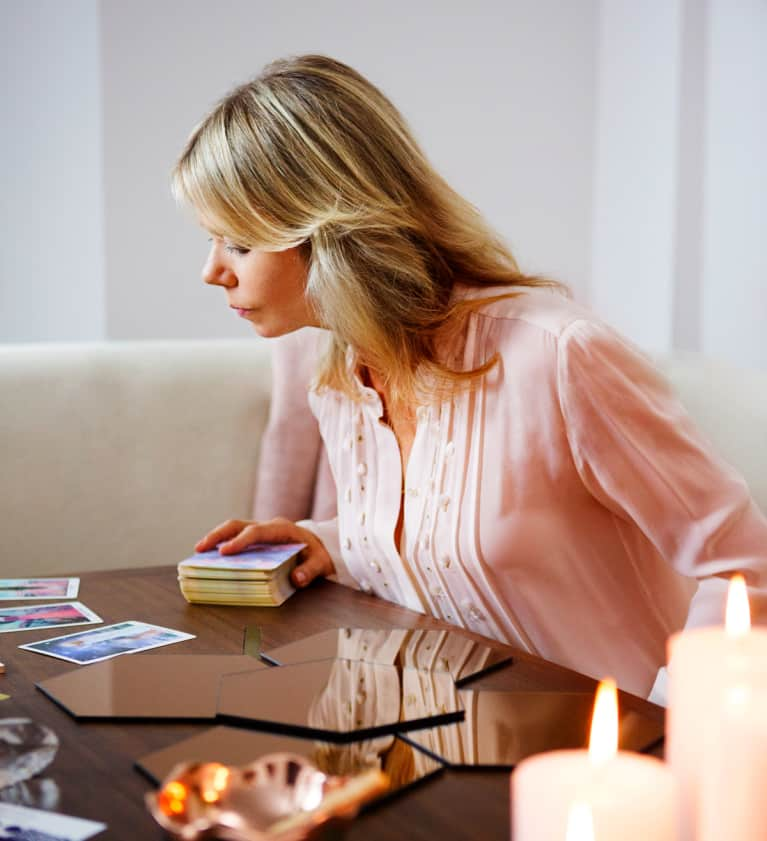 February 2, 2018 — 10:25 AM
Hotel room service screams indulgence. One of the only occasions when you're expected to eat in bed, it's a special treat for weary travelers. The James Hotels are reimaging this nourishing extravagance into something that feeds the mind as well as the body. Their new Readers on Room Service program gives guests the chance to phone in sessions with spiritual healers of all sorts.
Across three James locations (one in Chicago and two in New York City), you'll find meditation experts the likes of Sah D'Simone and astrologers like Bess Matassa on speed dial. Traveling for a big presentation and have night-before jitters? Hypnotherapist Shauna Cummins can come help you find your confidence. Hoping to figure out what's waiting for you back home? Call up tarot reader Alessandra Calderin and hear what her deck says.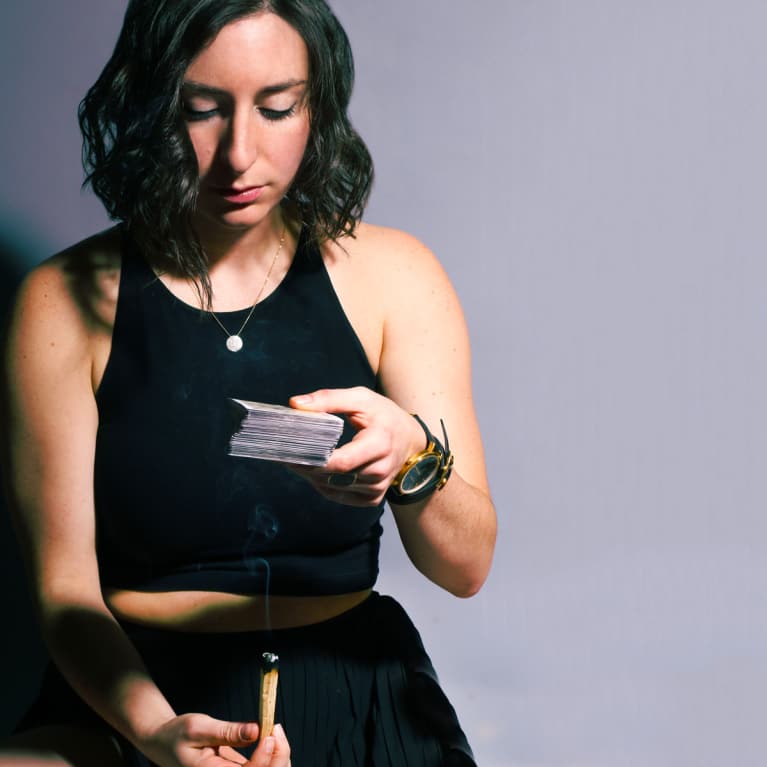 These New Age offerings are meant to tackle the toll travel can have on us. "The main thinking behind Readers on Room Service was to offer guests an opportunity to connect and touch base with themselves while on the road by giving them access to a carefully curated and vetted 'menu' of local intuitive and spiritual healers," Ruby Warrington, who partnered with The James to design and curate the program, told mbg following the program's kick-off event in NYC last week.
Warrington believes that many physical and mental issues are the result of emotional and spiritual imbalances and therefore must be tackled holistically and treated from the source. Her room service roster is part of a larger push by The James to go a bit deeper than the typical spa wellness experience. While many hotels are beginning to cater to a wellness clientele with offerings like in-room workouts and juice bars (to which we say, bravo!), The James will also offer en-suite Kundalini Yoga videos by mbg class instructor Guru Jagat to cure jet lag and decrease stress, and provide access to meditation apps guests can use during their stay and beyond. Talk about a spiritual journey.
Have trouble staying healthy on the road? Here are our six top tips to help you keep up with your routine away from home.