The Inspiring Words That Are Getting Lena Dunham Through Her Breakup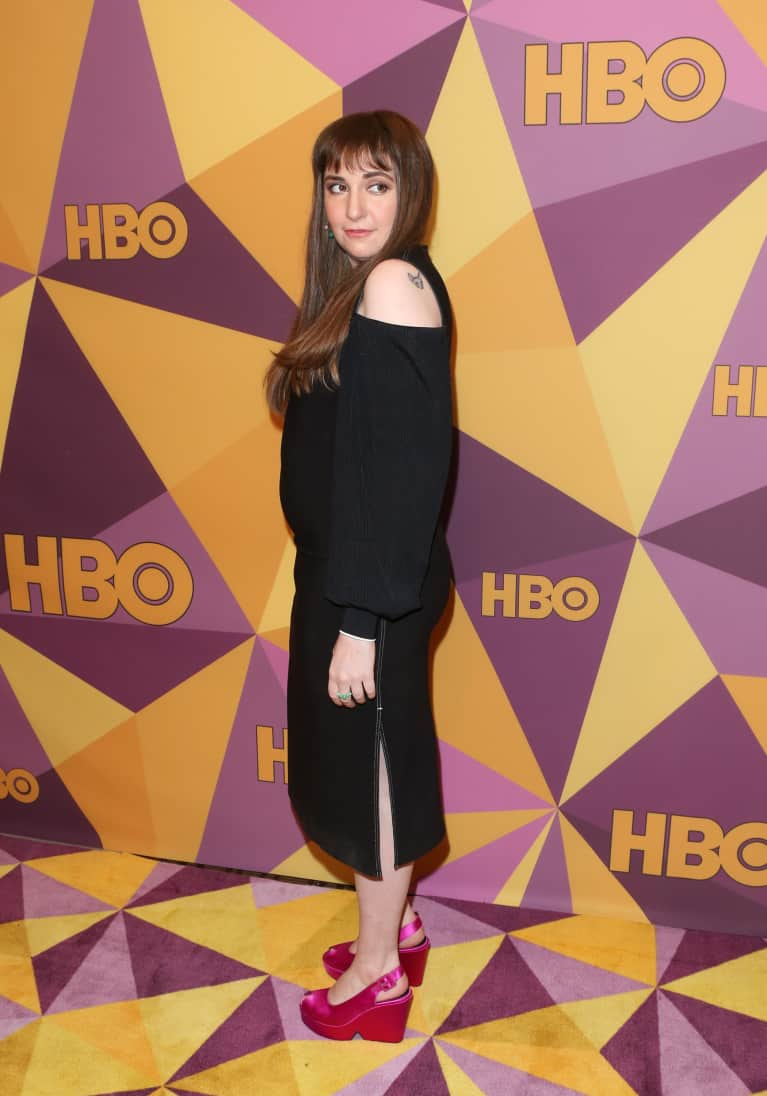 January 9, 2018 — 20:35 PM
On Monday, the news broke that "Girls" creator and star Lena Dunham had split with her boyfriend of over five years, musician Jack Antonoff.
Sources say the split was amicable, but the news comes as a shock to many, especially since Dunham had openly alluded to getting married someday. "We're not against marriage, but I wanna wait until it's something—my sister's gay and it just doesn't feel good to me to do something she can't do," she explained in 2014. On Tuesday, Dunham released her first statement since the breakup via a mindbodygreen regram.
While the coming days and months will likely be difficult ones for Dunham, she's opened up about how exercise has helped he cope with difficulty in the past. "Promised myself I would not let exercise be the first thing to go by the wayside when I got busy with Girls Season 5 and here is why: it has helped with my anxiety in ways I never dreamed possible," she wrote in an Instagram caption in 2015. "To those struggling with anxiety, OCD, depression: I know it's mad annoying when people tell you to exercise, and it took me about 16 medicated years to listen. I'm glad I did. It ain't about the ass, it's about the brain."
So, here's to self-care, new beginnings, and choosing yourself.