These Are The Healthiest Pumpkin Spice Foods At Trader Joe's Right Now
Contributing Food Editor
By Liz Moody
Contributing Food Editor
Liz Moody is a food editor, recipe developer and green smoothie enthusiast. She received her creative writing and psychology degree from The University of California, Berkeley. Moody is the author of two cookbooks: Healthier Together and Glow Pops and the host of the Healthier Together podcast.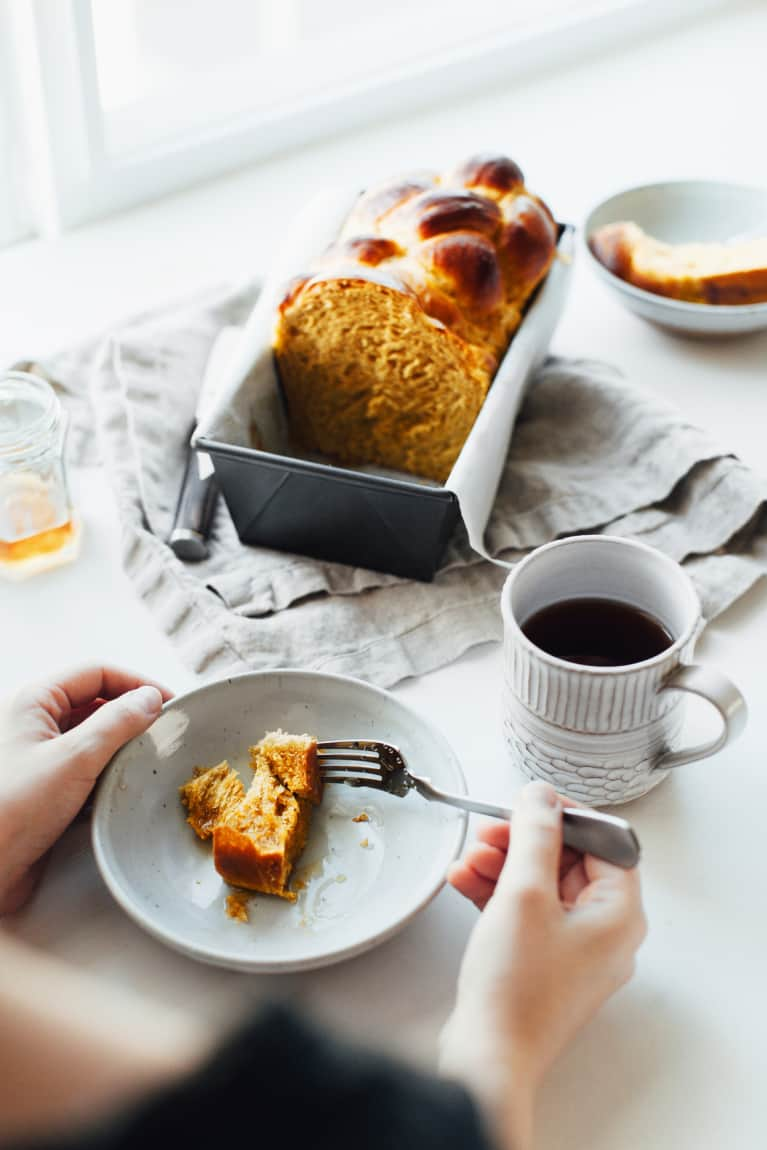 It's that time of the year again—everything pumpkin-flavored has flooded grocery store shelves, and we're diving straight in as if a Pumpkin Spice Latte were the swimming pool of fall. Trader Joe's has long been the leader of the pumpkin enthusiast movement, and gourd-lovers wait with bated breath every September to see what new spiced goodness the co-op will release next. We scoured their offerings to find the healthiest (and most delicious) products available now.
Cold-Pressed Pumpkin Harvest Juice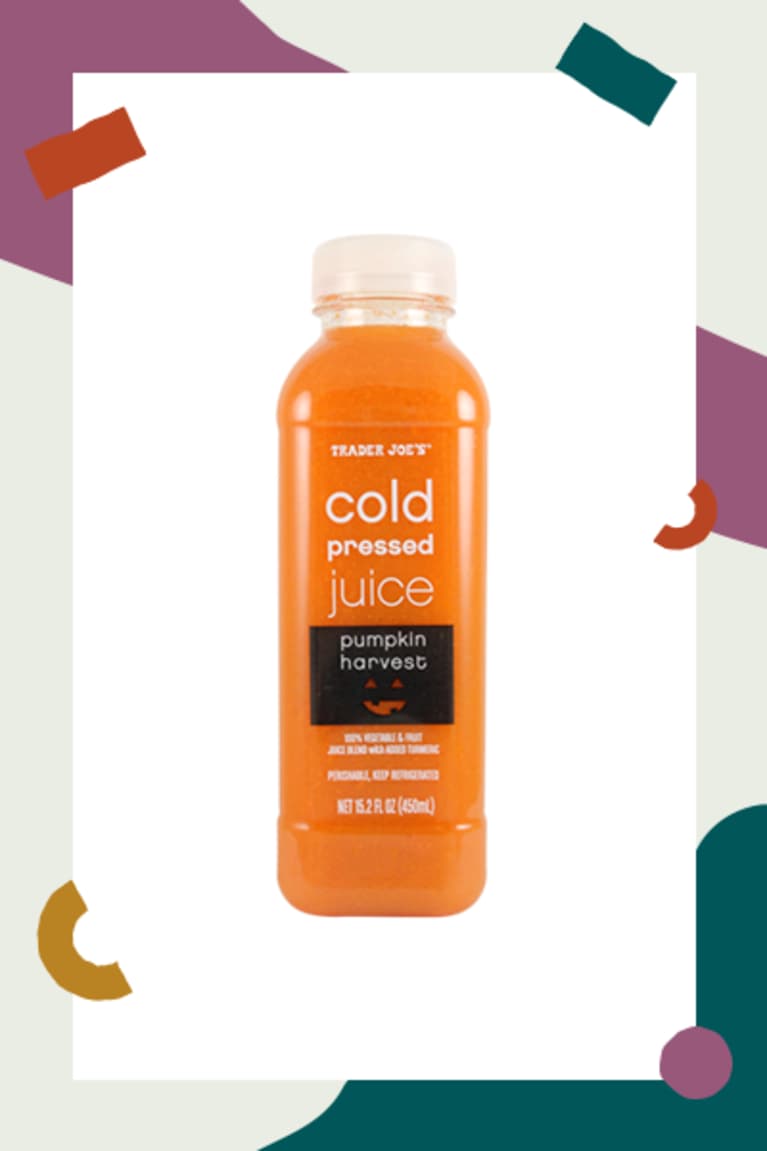 This cold-pressed pumpkin juice is almost too good to be true, with a spicy sweet flavor and a ton of produce—10.5 ounces of pumpkin, 2 carrots, ¾ stalk of celery, ⅛ sweet potato, 1 inch of ginger, and a hearty pinch of turmeric, to be exact—in every bottle. Plus, it's high-pressure processed (not pasteurized) to preserve all those nutrients.
Gluten-Free Pumpkin Bread & Muffin Baking Mix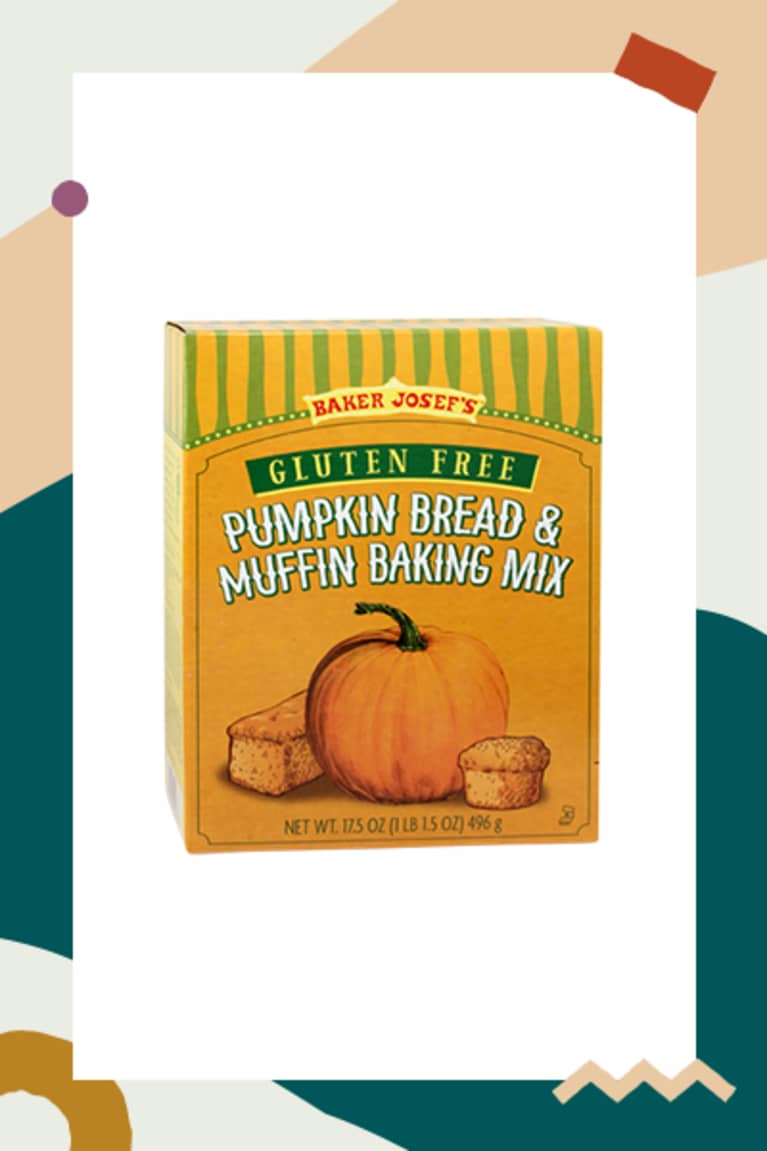 This baking mix uses a nourishing blend of flours—sorghum, millet, and brown rice—to make a gluten-free base. With a hearty pumpkin flavor, all you need to do is add a pastured egg, some avocado oil, and you're ready to make a pumpkin-spiced treat!
Harvest Blend Complete Salad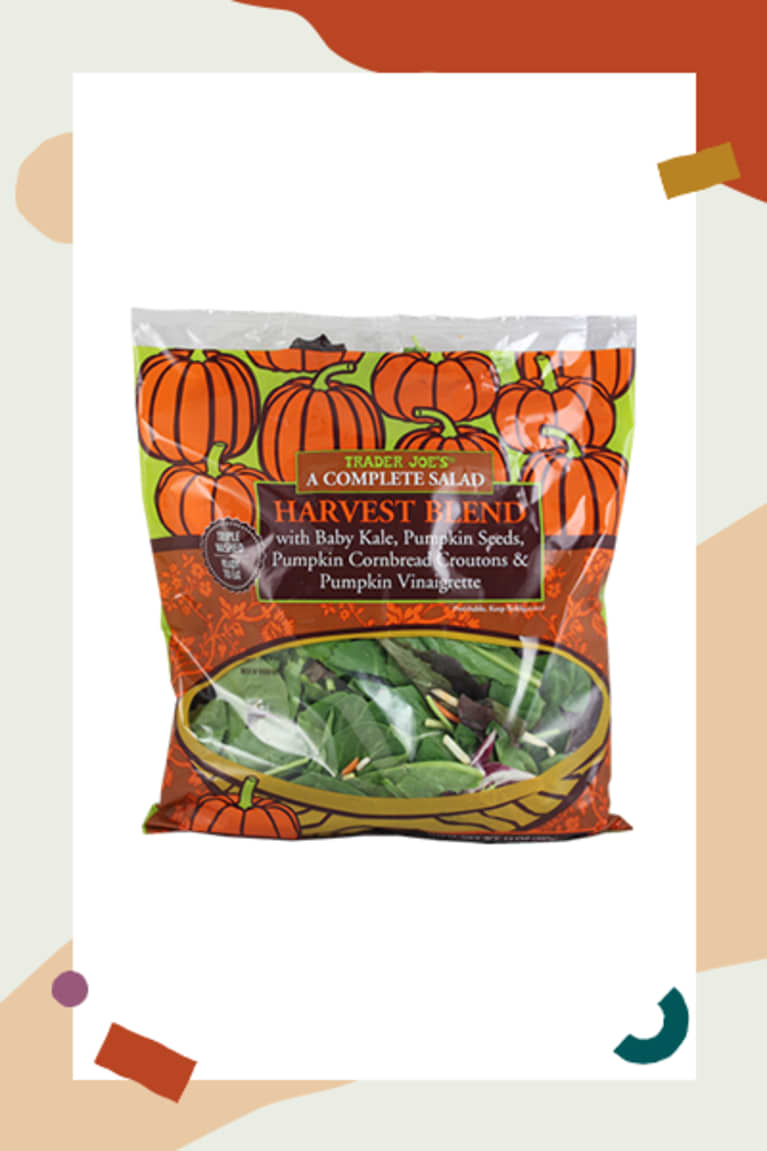 This ready-to-eat salad in a bag is filled with the flavors of fall, with lettuce, cauliflower, broccoli, and baby kale serving as a base for pumpkin vinaigrette, pumpkin seeds, and pumpkin cornbread croutons (yes, you read that right). We can't remember the last time we were this excited for a salad.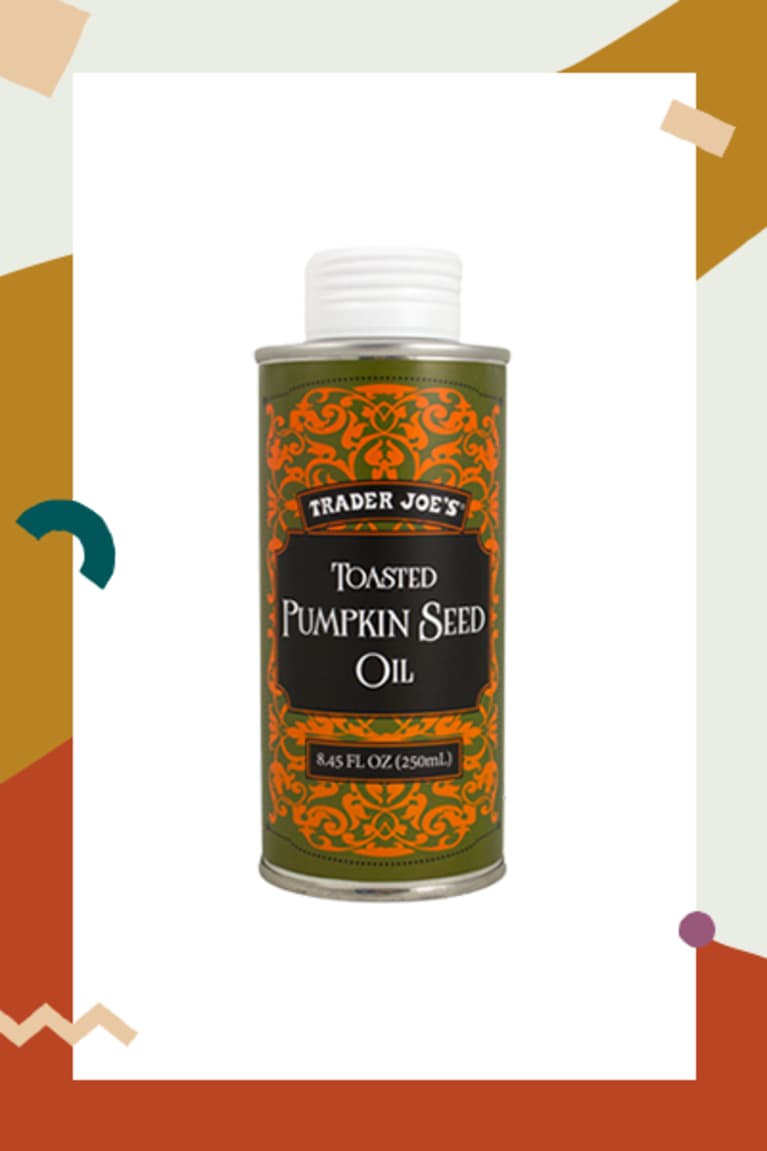 For the truly pumpkin obsessed, this pumpkin seed oil has all of the flavors of toasted pumpkin seeds, in a form ready to drizzle on salads or grain bowls. With tons of magnesium, this is a perfect way to stay relaxed during the hectic holidays (it does have a low smoke point, though, so don't cook with it!).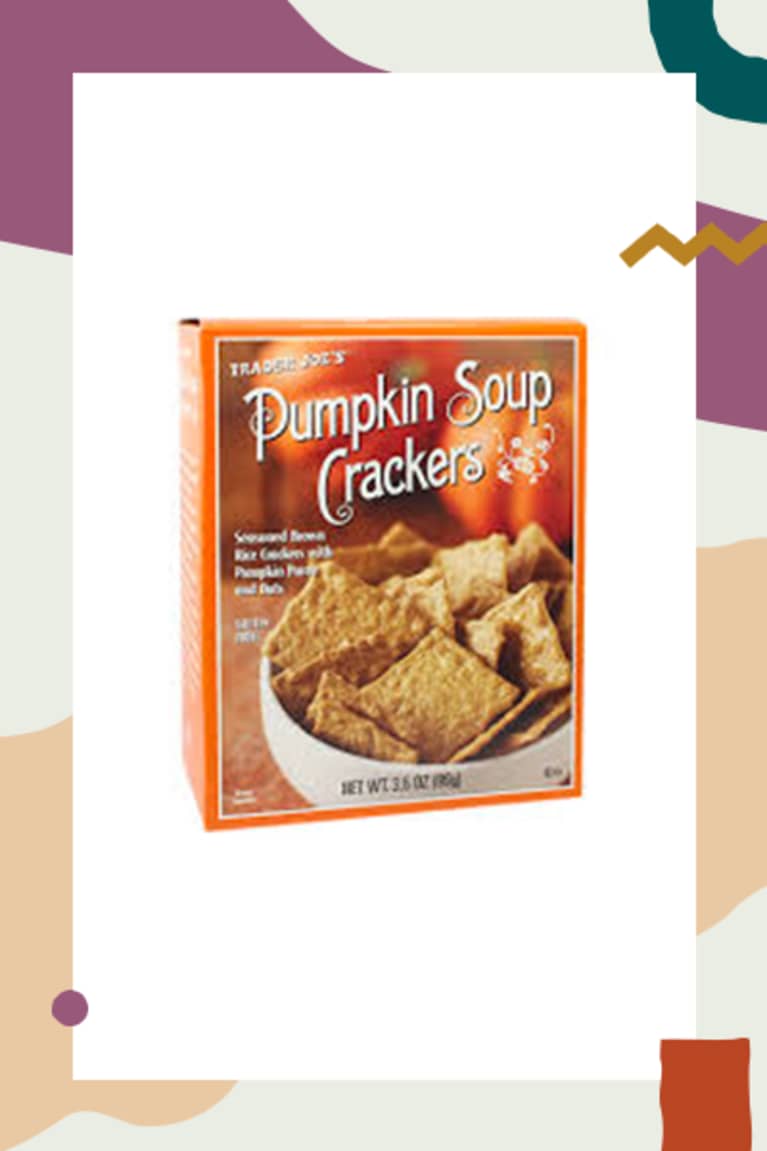 These gluten-free crackers are spiked with a heady dose of pumpkin, which adds fiber and delight. Trader Joe's says they tried to capture the flavor of pumpkin soup in a cracker, and they fully succeeded—you're gonna have a hard time keeping this box closed.
Pumpkin Spice Rooibos Tea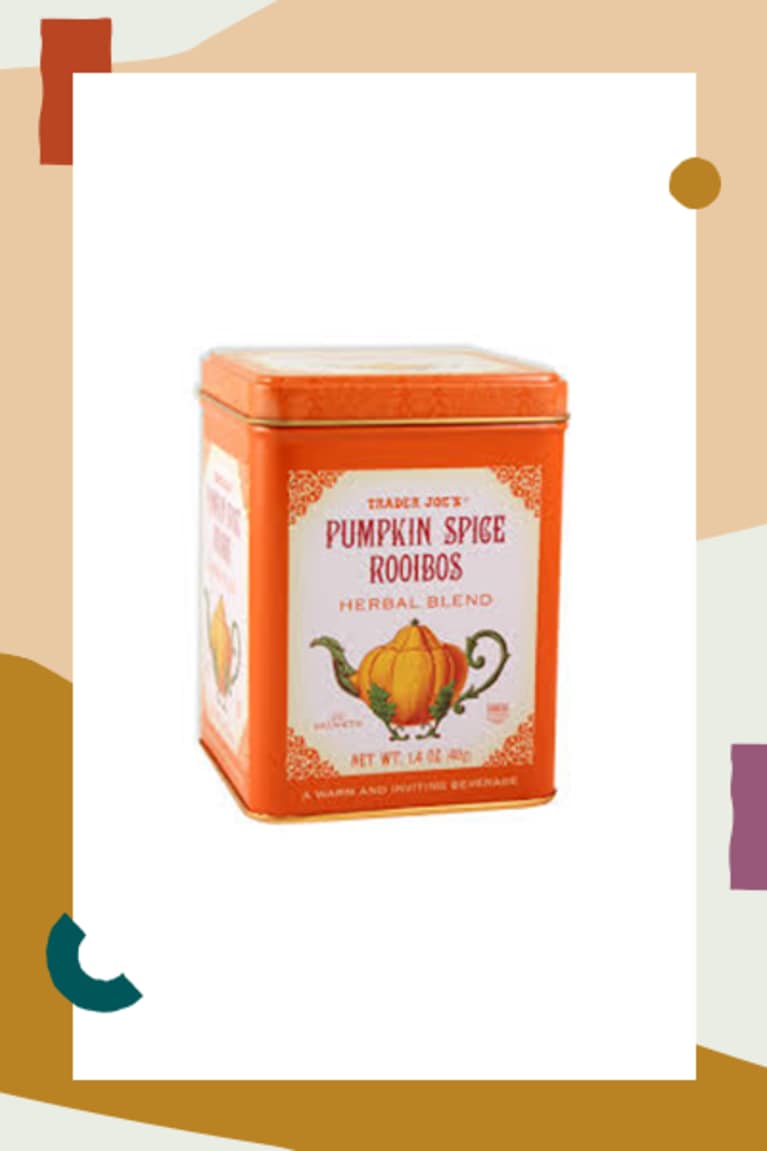 Rooibos tea is naturally caffeine-free and super rich in antioxidants, with a honey-sweet flavor that makes it easy to forgo additional sweetener. This blend adds natural pumpkin flavor, cinnamon, nutmeg, and cloves for a taste that's like pie in a mug.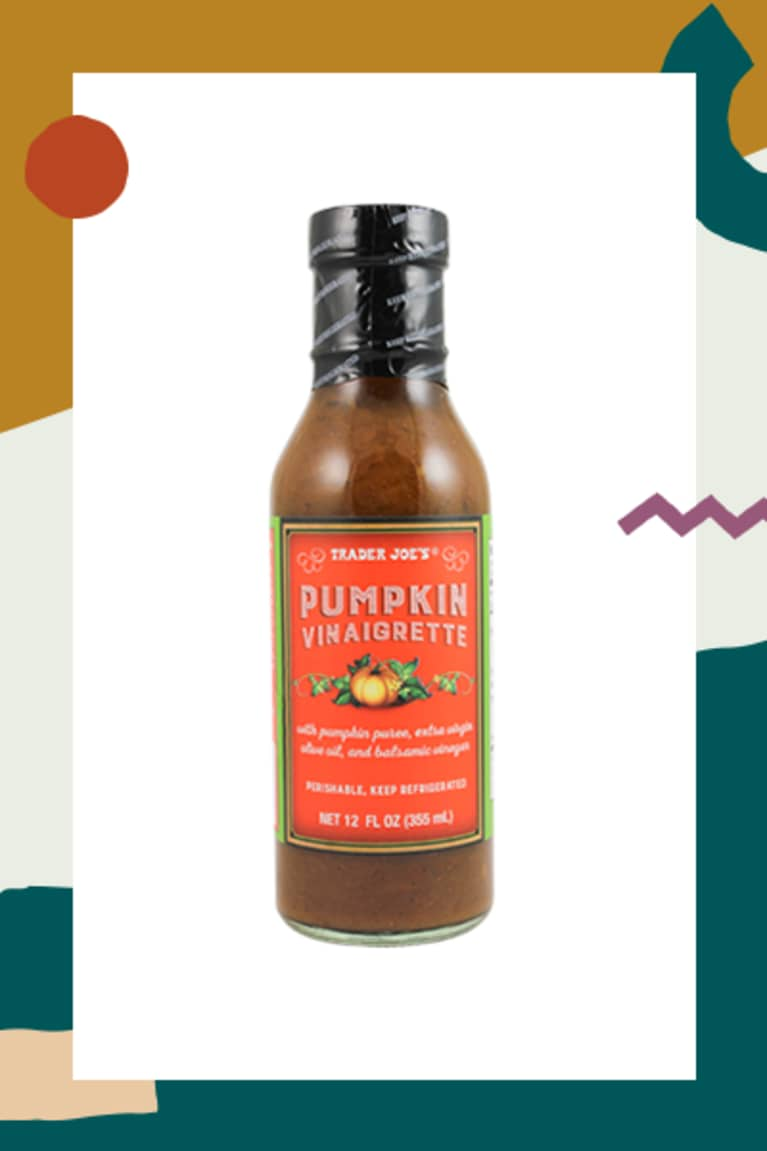 If you need more motivation to eat salad, this dressing has you covered. With an olive oil base and a sweet (but not too sweet) pumpkin flavor, it also contains anti-inflammatory turmeric. Toss some cruciferous vegetables with it, or just use it to douse your greens.