The Skin-Protecting Antioxidant You'll Want To Take All Summer Long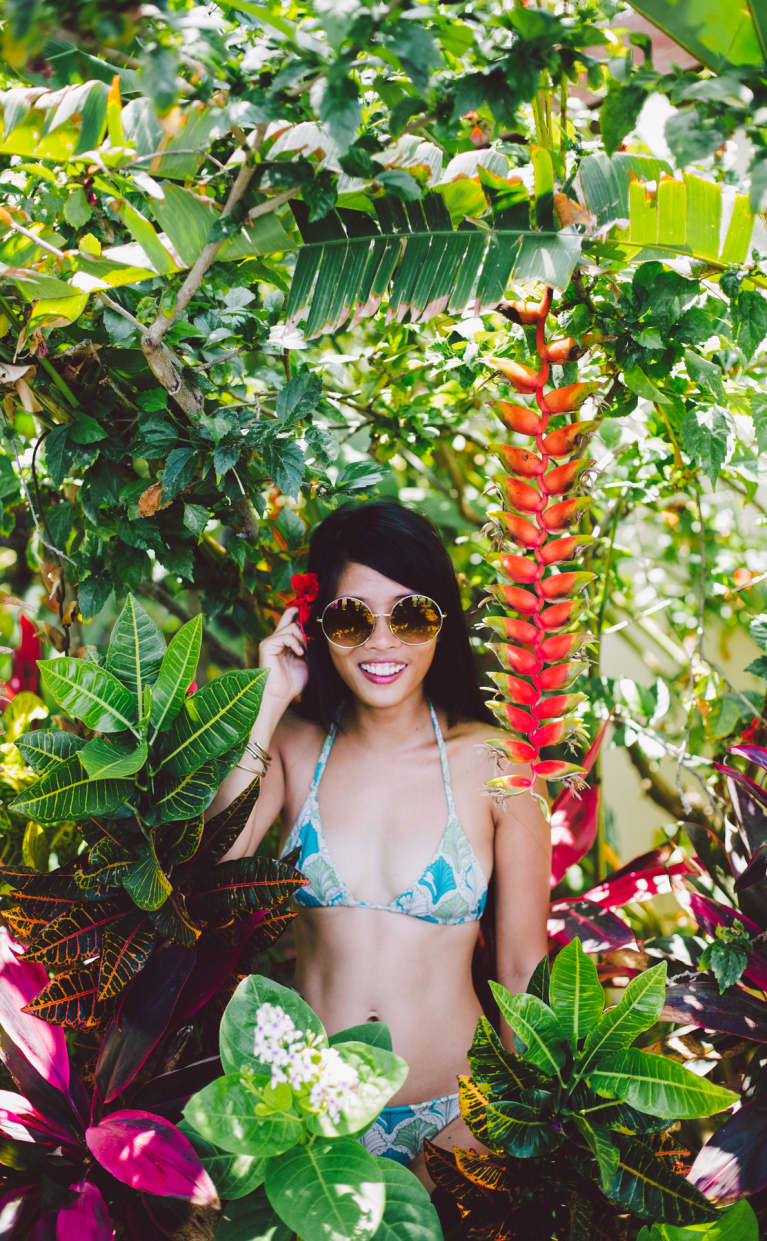 You've probably heard about powerful antioxidants like vitamins A, C, and E, and the range of health benefits, from slowing down the signs of aging to promoting longevity and reducing the risk of cancer, that they possess. But there's one powerful, natural antioxidant that you may not be familiar with. Its name is astaxanthin, and it's a carotenoid—in the same family as beta-carotene, lycopene, and lutein. It's responsible for the reddish hue of salmon and most crustaceans but can offer countless incredible health benefits to humans as well.
Astaxanthin 101: Where it comes from and what it is.
Astaxanthin belongs to the family of carotenoids that can't be synthesized by the human body. In other words, they need to be consumed through the diet or supplementation. However, carotenoids are not considered essential, as deficiencies in them do not always pose a serious health risk to humans, in contrast to deficiencies in key vitamins like iron, calcium, and vitamin C. However, for lifelong wellness and the prevention disease, astaxanthin—and other carotenoids including lycopene and lutein—play a crucial role in every stage of life.
Specifically, astaxanthin can act as a free radical scavenger in the body, protecting cells against damage and thereby helping to slow down the aging process. Numerous studies have shown excellent results in how astaxanthin can help with the skin's moisture levels, smoothness, elasticity, fine wrinkles, and even spots or freckles. Astaxanthin is synthesized naturally in algae (Haematoccous pluvialis) and krill and contained in other fish that consume microalgae, krill, salmon, and shellfish.
What antaxanthin can do for your skin.
Astaxanthin, along with lycopene and some polyphenols, is one of the strongest known antioxidants. Its potency is characterized by its relatively high oxygen radical absorbance capacity (ORAC). However, its most compelling feature may be its versatility and ability to support so many of the body's systems from the skin to muscles and beyond. Astaxanthin has proved itself as a strong UVB absorber and is able to reduce DNA damage that causes cell and collagen degradation in the human skin, which can result in premature aging, hyperpigmentation, wrinkle formation, erythema, and skin cancer. In combination with other known skin health carotenoids—including lycopene, lutein, along with vitamin E—astaxanthin brings added value for anti-aging skin care and promoting beauty from within.
An antioxidant for athletic recovery and inflammation.
Astaxanthin can be consumed through varieties of algae and fish, including salmon and shrimp, but taking supplements containing this carotenoid is a good way to achieve effective daily doses of it. The recommended dosage is approximately 12 milligrams each day (although it can vary from country to country). When it comes to particular supplements, I usually recommend a krill oil that is rich in both omega-3 and astaxanthin.
Since it is highly concentrated in muscles, many researchers think it gives athletes the endurance to swim up rivers. This has made astaxanthin famous within sports nutrition and among marathon runners, especially for athletic recovery. It seems this antioxidant works by hunting free radicals in our energy-producing mitochondrial cells. Antioxidants help to handle extreme exercise and metabolic training conditions that lead naturally to free radical production in the human body. In addition, astaxanthin's antioxidative properties support the prevention of inflammatory conditions such as tennis elbow and muscle inflammation.
Why your brain and eyes can also benefit from astaxanthin.
Astaxanthin crosses the blood-brain barrier as well as the blood-retinal barrier, which brings antioxidant and anti-inflammatory protection to the eyes, brain, and central nervous system and reduces the risk for cataracts, macular degeneration, blindness, and may be important for preventing dementia and Alzheimer's disease.
Astaxanthin provides powerful antioxidative support at all stages of life and contributes to overall vitality, wellness, and longevity. It's the perfect antioxidant to add to your summer wellness program, especially when you're spending time out in the sun or upping your fitness regime.