New Study Says These Are The Greenest Cities In The U.S. Did Yours Make The Cut?
mbg Sustainability Editor
By Emma Loewe
mbg Sustainability Editor
Emma Loewe is the Sustainability Editor at mindbodygreen and the author of "The Spirit Almanac: A Modern Guide To Ancient Self Care."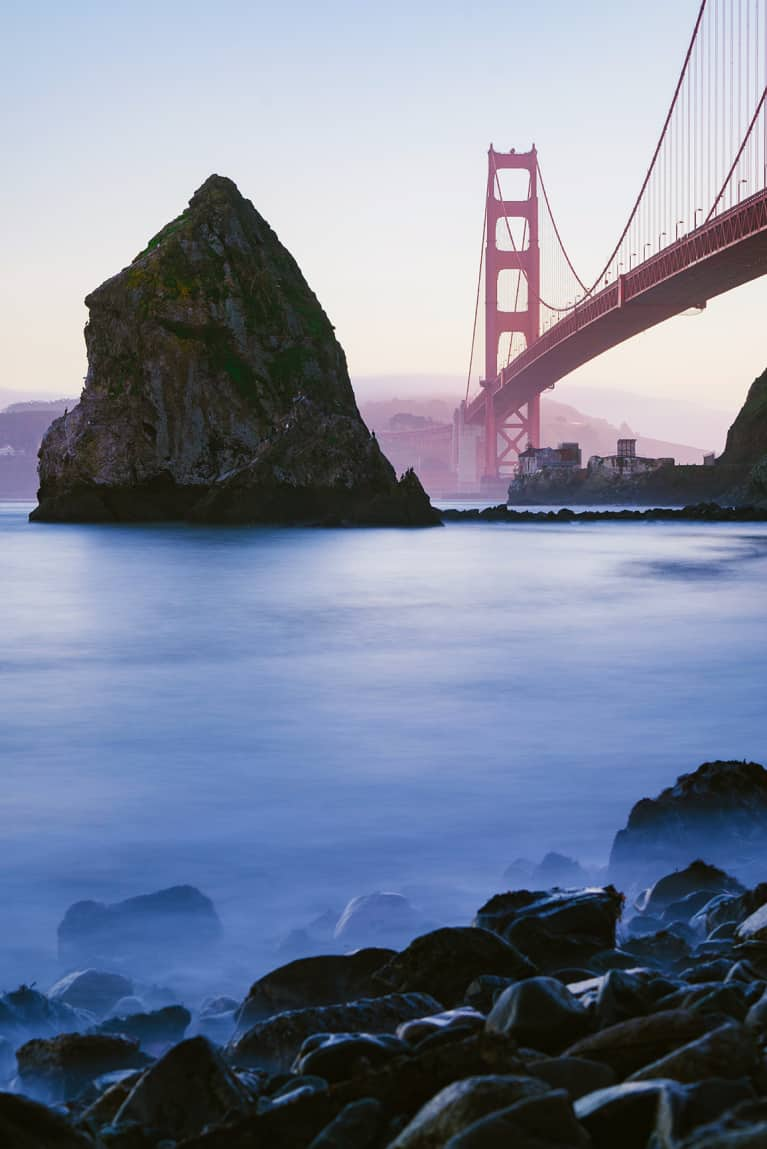 Ecotourism is majorly trending right now. Remote, lush destinations like Bali, Costa Rica, and Nicaragua are climbing to the top of bucket lists as travelers hunt for new ways to immerse themselves in nature without harming it. But a new ranking proves you don't need to whip out your passport or trek through mountains and jungles to enjoy a more sustainable vacation.
"Greenest Cities to Visit in 2017" ranks 53 of the largest urban areas in the United States considering everything from their ecotourism programs, transportation, and energy initiatives. To put together the list, travel consultancy Reward Expert looked for things like U.S. Green Building Council (USGBC) certified hotels, abundant farmers markets, and clean drinking water. They compiled a range of data from surveys like the U.S. Census and crowdfunding sites such as TripAdvisor and Yelp.
So which city reigns supreme? In the end, it's San Francisco, with its lush community gardens, easy public transport, walkability, and high number of green hotels per capita.
"While it's consistent with the general eco-conscious culture of San Francisco, we were surprised to see how the city dominated in many of the data categories in our report. San Francisco was found to be the top greenest city overall, and it also ranked No. 1 when it comes to number of green hotels and the presence of farmers markets. It is also ranked second for public transportation," Roman Shteyn, CEO and co-founder of RewardExpert, tells mbg.
Boston and Washington, D.C., trail closely behind, touting impressive energy-efficiency programs and bike-share options for eco-friendly sightseeing.
Here's the top 10 list:
San Francisco, CA
Boston, MA
Washington, D.C.
Portland, OR
Minneapolis, MN
Seattle, WA
Austin, TX
Atlanta, GA
Denver, CO
Chicago, IL
There are, of course, plenty of ways to travel responsibly even in cities that don't make it quite as easy as San Francisco or Denver. Shteyn says that taking small steps like looking for hotels that lead with their environmental practices and renting a bike upon arrival can make a big difference. First and foremost, though, you just need to follow the golden rule: "Treating a new destination as you would treat your home is step one toward making more sustainable choices while traveling."
Looking for more ways to make your next weekend getaway more sustainable? Check out this insider's guide to eco-friendly airline travel and read up on a few more top green destinations around the world.