This Feng Shui Philosophy Will Transform WAY More Than Just Your Home
Designer & Feng Shui Master
By Dana Claudat
Designer & Feng Shui Master
Dana Claudat is a modern Feng Shui Master and founder of The School Of Intention Feng Shui Certification Program. She holds a B.A. from Stanford University.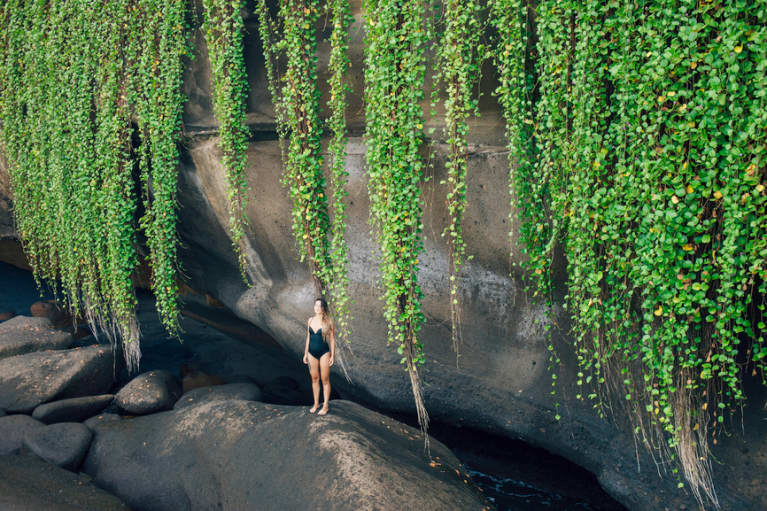 In the philosophy of feng shui, Tao is a concept that describes our connection to the nature that surrounds us as well as the human nature that lies within. Tao is the deep exhale that happens when you bury your feet in the beach sand or walk through a quiet forest. Tao is powerful; it's both grounding and awakening. It's what creates wellness, wealth, peace, and stability. Pretty tall order, I know. Let's dive into what this energy looks like in practice.
How do you know if you've found "Tao"?
I can remember the absolute worst job I ever had, before I knew a thing about feng shui. My work was something I tolerated, and over time it started to feel like I was floating through my days completely disconnected from my surroundings. Not too thrilled with the dark haze that was creeping over my days, I made the decision to make a change in the form of a desk revamp.
I brought in lots of succulents, placed a fruit bowl next to my computer, got some essential oils, and even brought in my favorite crystal to sit with me during the day.
I made playlists and listened to music and took long walks to local galleries on my breaks. While I never fell in love with the work I was doing, I started looking forward to being in the office. I didn't realize it at the time, but I had created a sense of Tao connection to my space that had made it more enjoyable to be there. Not only that, it gave me so much more energy and joy.
Here's how to bring this energy into your home.
If you're looking to promote harmony at home, you don't have to look much further than this philosophy. Here are a few feng shui-approved ways to bring the outside in:
1. Keep plants everywhere you look.
Urban jungles are a trend that is hopefully here to stay! Filling your home with houseplants, starting an herb garden, even eating more plant-based foods and cooking with fresh herbs can help bring in nature's radiant energy. Right now, basil is flourishing in my kitchen. It's so versatile and lush; plus, it has a long history associated with prosperity.
2. Tao can be connecting to the Earth itself.
You might not have a ton of access to nature if you live in an urban environment, but carving just a little time out of your day to connect can be so transformative. Time in a park. A hike. A lawn where you can spread out and read a book. Time in nature can lower stress hormones, promote physical healing, and in feng shui terms, it brings you more creative earth energy. Any ways that you can stream more sunshine into a room or add more earthy materials that you love will help a lot. Whether you're a seashell lover, a fan of clay pots, or a fan of exposed brick, you'll benefit from putting anything earthy that really moves you on display.
3. Declutter until only items you love are left.
Look around your house and see just how much you feel connected. Swap out what you don't need or absolutely love. Seeing what you love creates inspiration everywhere.
This is so basic, but we don't all have or make the time for the purely recreational things we love the most. To really light up your energy and build positive momentum in life, dive into the crafts, sports, or books that you enjoy, and spend more quality time with the people you love. It's the little things that form a solid foundation for more wellness, more creativity, and more abundance!
Ready to give your home a makeover? Check out the essentials that feng shui experts keep in their home, and what they avoid at all costs.