The Empowering Workout That Helps Alison Brie Lift Up Other Women
mbg Contributor
By Leigh Weingus
mbg Contributor
Leigh Weingus is a New York City based freelance journalist writing about health, wellness, feminism, entertainment, personal finance, and more. She received her bachelor's in English and Communication from the University of California, Davis.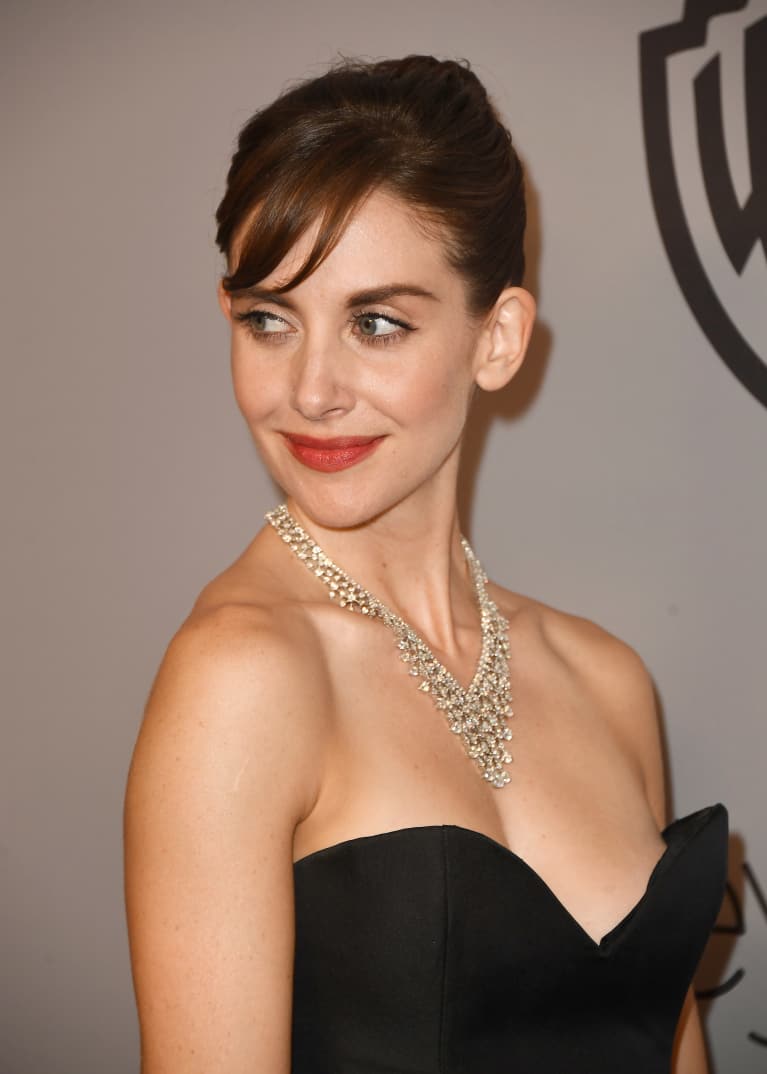 January 8, 2018 — 14:30 PM
At the 75th Annual Golden Globe Awards Sunday night, "Glow" actress Alison Brie opened up about her role as "Zoya the Destroyer" Wilder in the Netflix series "Glow"—and the workout that helped her get in shape for such a an intense character.
"'Glow' is a show about wrestling," Brie, who wore black pants both in line with the theme of the night and to symbolize women "wearing the pants," explained. "It's about women's bodies and I've learned to use my body in a completely different way [because of it]."
Brie works with trainer Rise Nation trainer Jason Walsh, who also works with actresses like Emma Stone, Mandy Moore, and more. Brie said that in addition to feeling stronger and more empowered herself, the training she did for the movie helped her feel more capable of carrying other women—both literally and figuratively. "I do a lot of strength training so I can lift up my other women, literally, in the ring," said Brie. "It feels so good. I've never felt stronger."
Brie wasn't the only one making a strong statement about empowering women in 2018. Nearly every actress and actor had something to say about the #MeToo movement in her or his acceptance speech, and Oprah Winfrey, who was given the Cecil B. DeMille Award for lifetime achievement, had some particularly spirited words for all the women listening.
"What I know for sure is that speaking your truth is the most powerful tool we all have," she told an enraptured audience. "And I'm especially proud and inspired by all the women who have felt strong enough and empowered enough to speak up and share their personal stories. Each of us in this room are celebrated because of the stories that we tell, and this year we became the story."