We've Got The Genius Decluttering Advice You Haven't Heard Yet (No, Really)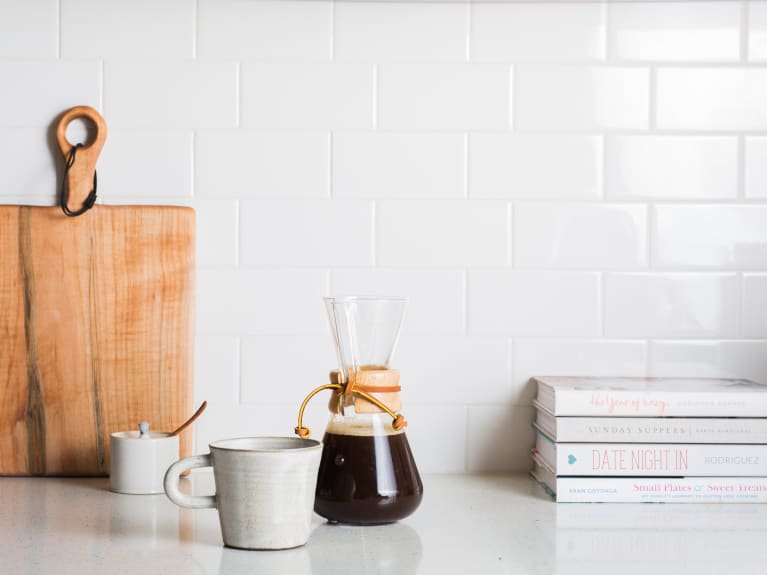 Our editors have independently chosen the products listed on this page. If you purchase something mentioned in this article, we may
earn a small commission
.
If your home is not providing you with a restful and happy place to live, it may be time to put it on a diet of sorts. Eliminating the clutter in your home will get rid of the emotional weight that has been keeping you down. It will allow you to truly enjoy the items that you do own and give you back your time for those things that really matter. Like any weight-loss plan, the process may be hard to start, but the end result will be well worth the journey.
If you've been unsuccessful at decluttering in the past, thinking of the process from a different perspective can be all you need to get things going. Here are a few lesser-known ways to declutter your way to a healthier, happier home that I came across in researching my book, The Home Decluttering Diet:
1. Display your personal goals prominently.
Establishing your own personal goals—and reflecting on them frequently—can really help to keep you motivated and focused along the way. Decluttering is really so much more than just getting rid of the extra stuff and making your home less cluttered. It's about letting go of the past, enjoying the present, and clearing the way for the future. A decluttered house allows for less running around trying to find things, less cleaning, and more time to spend on what's really important to you.
Before you even start the decluttering process, take some time to actually think about what you're hoping to gain out from it. Envision what you would like your home to look like and what emotions you would like it to spark. Write your thoughts down and post them in each area that you're working on decluttering.
2. Assess the emotional "cost" of each item.
During your decluttering process, remember that every single item in your home comes at a cost to you. Of course, there is always the financial cost of purchasing the items, but there are also often-forgotten emotional costs. Clutter can cause you to feel overwhelmed or anxious and may lead to a variety of other negative emotions such as guilt or even depression.
As you're decluttering, always try to keep the net cost of each item in mind. If the item brings you happiness and is helpful to you in some way, the cost of keeping the item will likely be worth it. If, on the other hand, the item is not providing any current value, it's only preventing you from using that money, space, time, and energy on what's really important to you. Do not keep any items that are not adding to your life. Instead, focus on what you will be gaining by letting go.
To be able to move forward, grow, and embrace your current stage of life, you need to be able to let go of items from your past. Remember that releasing these objects does not mean letting go of the memories or emotions associated with them. If the item has a particular story attached to it, take a photo and write a journaling card to go along with it. File these away in a photo box and the memories will not only live on in your mind but can also be passed on to generations in the future. Clearing these items out will let you enjoy the present and make room for new opportunities in the future.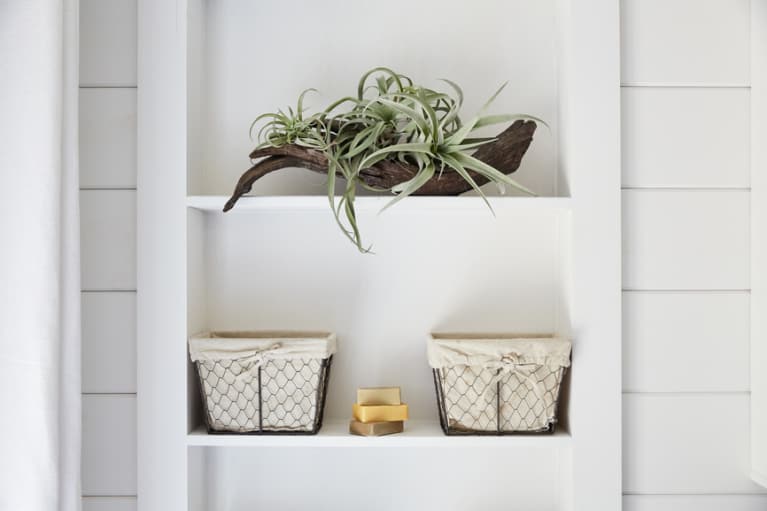 If you have a lot of areas in your home to declutter, it can be very overwhelming to know where to start. Beginning the process can be one of the hardest obstacles to overcome, so just get started! Pick one area to focus on—whether it be a room, closet, or just a drawer—and give yourself a time limit. If you're one of those people who has difficulty letting things go, places like the kitchen or bathroom are generally easier to start with as they often hold fewer sentimental objects. Remember that the goal of this whole process is progress, not perfection. It may not happen overnight—or even in a month—but it will happen.
Once you have everything decluttered and organized, you will likely need to change some of your habits to keep it that way. Just like a traditional weight-loss plan, you will only be successful in the long term if you make some permanent lifestyle changes. Think about every item that you allow into your home. Do you love it? Do you have a place for it? Will it be used on a regular basis? If not, don't even let it past the front door. At Christmas, birthdays, and other gift-giving times, focus on giving experiences rather than material gifts, and ask family members to do the same.
Check out the mental shift that allowed one former hoarder to declutter her whole house, and give a few ideas on this list of 30 ways to live simply a go.