7 Ways To Make An Anti-Inflammatory Diet WAY Cheaper
Board-Certified Internist
By Vincent M. Pedre, M.D.
Board-Certified Internist
Dr. Vincent M. Pedre is a board-certified internist in private practice in New York City since 2004. He serves as medical director of Pedre Integrative Health, president of Dr. Pedre Wellness, and is the author of Happy Gut.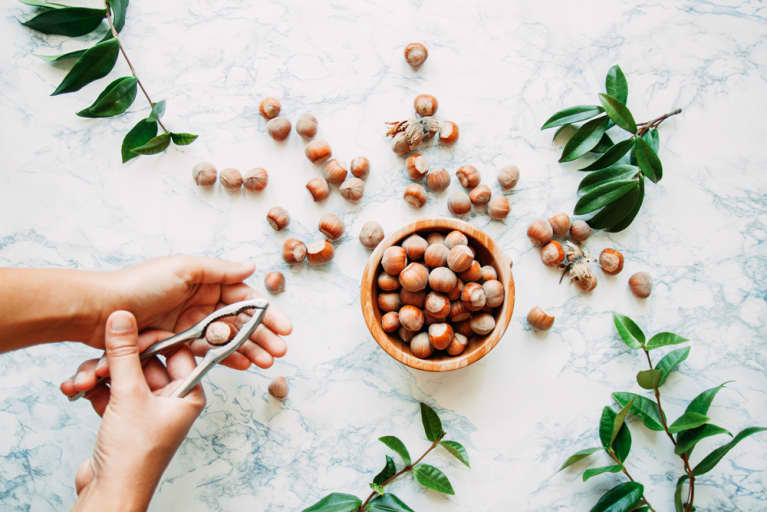 Our editors have independently chosen the products listed on this page. If you purchase something mentioned in this article, we may
earn a small commission
.
Vincent Pedre is a New York
–
based M.D. and the best-selling author of
Happy Gut
. He's also one of the lauded instructors in our first-of-its-kind
Advanced Functional Nutrition Program,
where we bring the best minds in nutrition together to dive deep into the healing power of food. You can find out more about Dr. Pedre, the rest of the faculty (including groundbreaking doctors like Mark Hyman and Frank Lipman), and this revolutionary training
here.
As a medical doctor who specializes in gut health, studies confirm what I've seen in my practice: The Mediterranean diet can reduce the burden or prevent development of cardiovascular disease, breast cancer, depression, colorectal cancer, diabetes, obesity, asthma, erectile dysfunction, and cognitive decline.
That's a pretty impressive resume!
But in a recent 4.3-year analysis of 18,991 men and women over 35, it was found that while a Mediterranean diet could lower cardiovascular disease risk, only wealthier, more educated folks got those benefits.
The analysis raised an interesting question: Is an anti-inflammatory diet, like the Mediterranean diet, not as accessible for lower-socioeconomic folks? In other words, if you can't afford a $25-a-pound wild salmon filet at Whole Foods, are you doomed to suffer cardiovascular disease and other health problems an inflammatory diet creates?
From one perspective, the Mediterranean diet's emphasis on expensive staples like extra-virgin olive oil, organic produce, and wild-caught fish go beyond the average person's budget. But in my practice, I've found a well-designed anti-inflammatory diet won't break your budget when you follow these seven strategies.
7 Steps to Eating an Anti-Inflammatory on a Budget
1. Target the worst sources.
One study's title perfectly summed things up: "Organic foods contain higher levels of certain nutrients, lower levels of pesticides, and may provide health benefits for the consumer." But I get it: Organic can be expensive, and plunking down three times as much for organic cauliflower can become a financial burden. If organic isn't entirely in your budget, check out the Environmental Working Group's (EWG's) Dirty Dozen and Clean 15 to make the best-informed choices about conventional produce.
Nothing's worse than spending $7 on organic broccoli, forgetting it sits in your fridge, and having to toss it out when it spoils. Frozen produce to the rescue: While it once got a bad rep (remember that grayish soggy spinach you grew up with?), today's varieties have greatly improved. Broccoli, blueberries, and other foods (including wild salmon) are often flash-frozen to preserve their nutrient density (it can often even exceed the fresh versions)—plus they can last weeks or months in your freezer.
Learn what seasons fruit and vegetables peak, and then buy accordingly. In-season usually means less transit time, more nutrients, and better prices. A great way to do that is at farmers markets. More cities offer these, and I can't think of a better way to spend a Saturday morning. Farmers markets foster community and become a great way for the whole family to get together. I get to know who grows my food, I know it's fresh, and the prices are usually better than grocery stores. Not to mention, the friendly farmer usually throws in an extra something for being a regular.
4. Less meat, more produce.
Yes, wild-caught salmon and grass-fed beef can be expensive, though I've found as their demand rises, their prices go down. (Shopping weekly sales also helps.) The easy way to remedy those prices: I've found the perfect budget-conscious anti-inflammatory plate is about 75 percent plant foods and the rest from high-quality animal foods. Load up your plate with leafy and cruciferous veggies and low-glycemic starches like quinoa.
5. Practice intermittent fasting.
While I don't typically encourage patients to skip meals (it often leads to overeating and other problems), intermittent fasting is one exception because you're mindfully not eating. Beyond its health benefits, forgoing breakfast and even lunch becomes a great way to save calories and money. I've written about the many benefits of intermittent fasting and how to do it effectively in other mindbodygreen posts.
Legumes, quinoa, extra-virgin olive oil, and organic coconut oil are among my favorite anti-inflammatory foods you can stock up on in bulk. If you're not a member of a warehouse club, shop online (like on Thrive Market) or buy the bulk size (that often costs less) at your grocery store. Store staples properly at room temperature, and be mindful about rancidity: Because of their fragile fatty acids, things like olive oil and flaxseeds have a short shelf life once you've open them.
7. Plan more. Eat out less.
Having someone serve you food and not having to do the dishes are two of the many perks provided by eating at a restaurant. Eating out can be fun, but it takes a hit on your wallet. Between eating lunches out with her officemates and ordering in for dinner, one of my patients found she spent nearly $300 a week on food. Cooking at home saves you money, lets you know exactly what's going into your meals, and can foster bonding among families (you can, for example, get your kids involved in the prep work!). Plan ahead and pack meals to take with you to work.