4 Ways I Find Time To Meditate As A Mom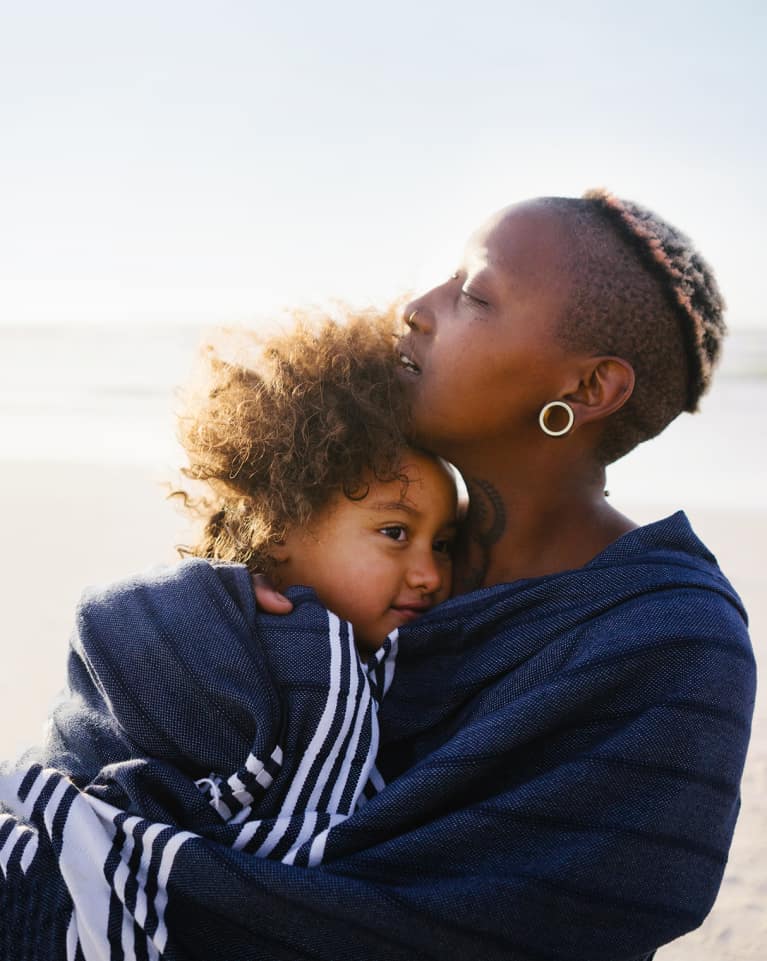 As a working mom of two little ones, I am often asked how I find time to meditate. While I would love to say that I spend 20 minutes in pure silence meditating twice a day, the truth is that doesn't always happen.
I'm all for morning routines, and when I can squeeze it in, I like to start my day by meditating for at least five minutes followed by writing in my gratitude journal. Most mornings, though, I wake up to a little one tapping me on the shoulder asking me to make breakfast, turn on a video, play checkers, or take them to the bathroom.
So I take my moments of bliss where I can get them. I have found that the best form of meditation when you have young kids is to sit beside their bed or crib while they sleep and listen to them breathe. There is something truly powerful and calming about watching the rise and fall of their chest, as they inhale and exhale. This form of meditation cultivates gratitude for your children and provides a well-earned moment of stillness at the end of a long day.
So how else are moms supposed to do it all AND find time to meditate? Here are some suggestions to slip in some mindful moments during an otherwise busy day:
1. Enjoy the benefits of bubble baths.
As your kids run around the house in various stages of undress before bath time, pour bubble bath into the tub and watch as the bubbles grow larger and larger. Use your senses to fully experience the moment. Notice the fresh scent of the bath, the sound of the filling tub, and the warm water soothing your fingertips. Get your kids in on this, too, by asking what they see, hear, smell, touch, and even taste.
2. Stroll your way to a meditative state.
The days can be long when cooped up with young children. Put your kids in the stroller, get moving, and see your community through their eyes. Ask them what colors they see, what noises they hear, how the air feels on their skin. Added bonus: A walk around the neighborhood will help you get your steps in and boost your mood.
3. Focus with finger painting.
For those who don't have an artistic bone in their body, finger painting may be more your speed. Getting lost in a finger-painting project with your kids will help focus your attention and offer great bonding time.
I once read a mantra that said if you do nothing more today than hug others, you've done enough. Regularly give your little ones hugs and let them be the first to pull away. Those feel-good vibes will stay with you and help you be more mindful all day long.
There are so many alternative ways to meditate. Here's one that's super artistic.