This Green Expo Is A Sustainable Dream. Here Are The Products You HAVE To Have
Our editors have independently chosen the products listed on this page. If you purchase something mentioned in this article, we may
earn a small commission
.
I'm navigating a maze of signage and samples, brushing by shoppers eager to get their hands on the latest and greatest in sustainable innovation. Producers smile at me with product samples, some vying for my attention with questions like "How often do you do laundry?" and "Want to go solar?" The Green Festival, the self-proclaimed largest green living event in America, is in full swing.
More than 150 producers gathered side-by-side last weekend to share their new products with the masses, and speaker stages, family fun sections, and yoga pavilions beckoned visitors to stay a while. The two-day affair flooded the Javits Convention Center in Midtown Manhattan with tables of eco-fashion, vegan food, natural skin care, green cleaning products—basically anything you could ever need to reduce your personal impact.
"At the end of the day, Green Festival is about inspiring and empowering consumers, communities, and businesses to make more environmentally conscious choices," says Dr. Corinna Basler, President of the festival. "We want people to walk away knowing how they can live a healthier, more sustainable life and that there are plenty of ways in which they can have an impact, such as through their daily health, food and even transportation choices."
This year, more than 10,000 attendees browsed the NY event, with thousands more slated to check out its outpost in LA on September 23-24, San Fransisco on November 11-12, and Ft. Lauderdale on December 2-3. Here are a few of the innovative products featured this year that belong on your wishlist:
1. Solar Puff from Solight Design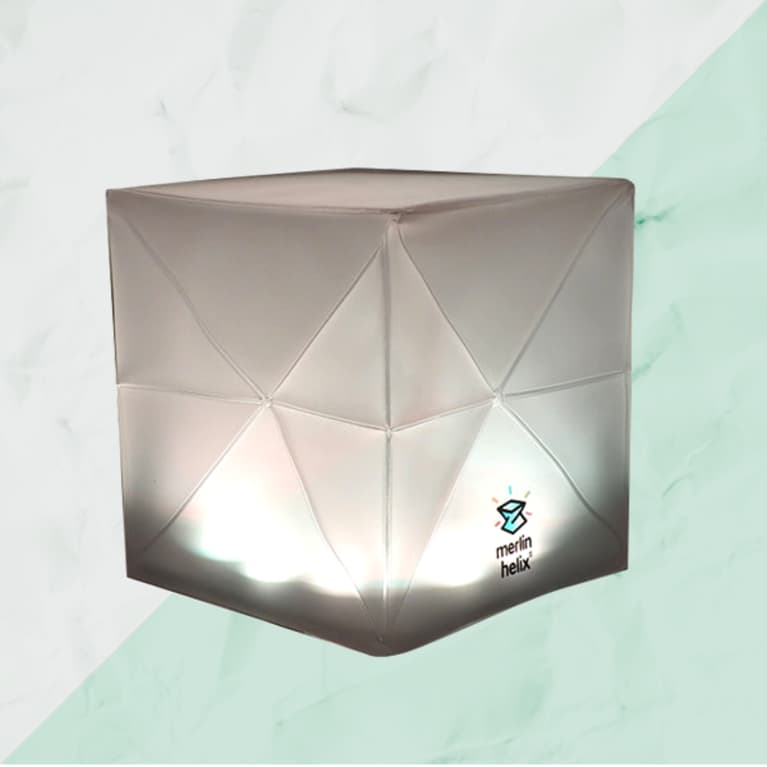 These solar-powered cube lights are quick to charge—eight hours in the sun gives you up to 12 hours of light—and they fold up flat to be easily transportable. Alice Min Soo Chun, a former architecture professor at Columbia, created them as a solution to help those affected by the Haiti earthquake, and a portion of proceeds goes toward getting light to those who need it. Bring a few camping, or use them to cast your nighttime dinner party in a soft glow. Solight Solar Lantern ($30)

2. Laundry wash from Terra Wash
Following a successful launch in Japan, Terra Wash is making its way stateside to show Americans the power of magnesium. By placing pellets of the abundant natural element into cloth sachets, the company has designed a washing technique to replace traditional detergents. An in-house analysis shows that the sachets are nearly twice as effective at removing odor as detergents, and each one can be reused up to 365 times. Terra Wash Laundry Sachet ($49)

3. Stack Composter from Eco Rich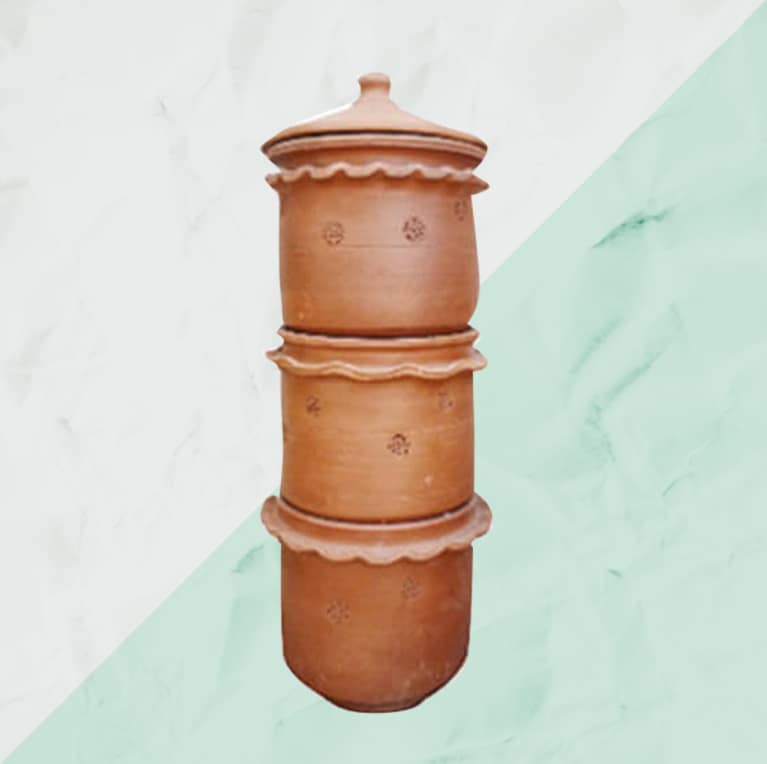 Composting at home can sound like quite a tall order, but this solution from Eco Rich makes it a bit more manageable. The system comes with ready-to-use organic material in the form of shaved coconut shells, so you don't need to do as much of the prep work. Just pile in your trash, throw on some coconut shells, cover the mixture newspaper, and rotate the tiered system every few days until you have usable dirt in about 2 months. The beautiful terra-cotta stacker can probably pass as a piece of art on your balcony or patio. A piece of art that diverts up to 800 pounds of trash from the landfill every year, nbd. Eco Rich 3-Tiered Composter ($149)

4. Air-Purifying Bag from Moso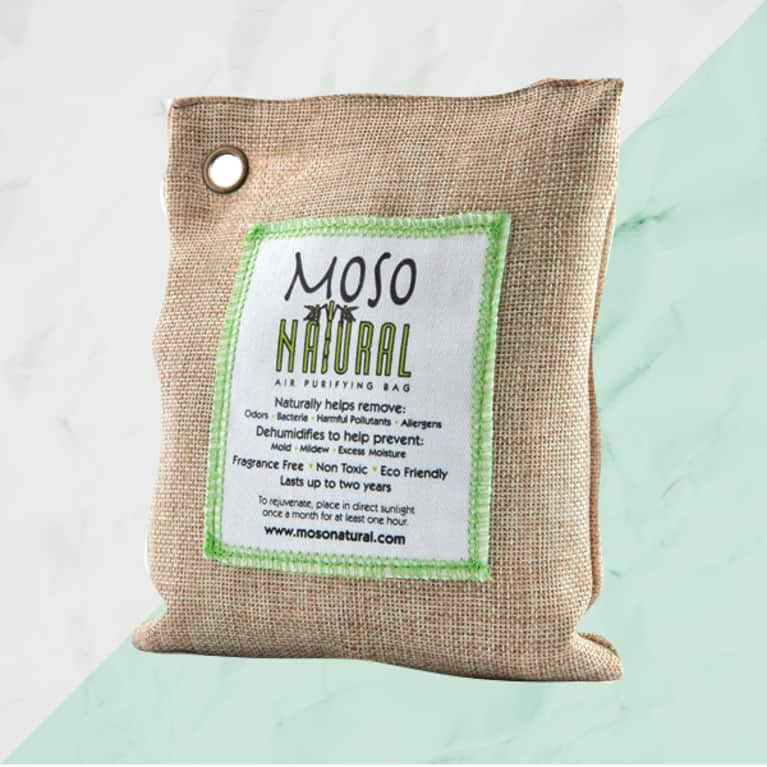 Moso replaces the chemical fragrances in traditional air fresheners with one ingredient: bamboo charcoal. The environmentally friendly, natural, compostable material absorbs smells for up to two years, at which point you can bury it in the Earth. And "recharging" your bag for optimal odor-fighting power is as easy as placing it in the sunshine to soak up UV rays. Moso Natural Air-Purifying Bag ($9.95)

5. Alternative energy from Green Mountain Energy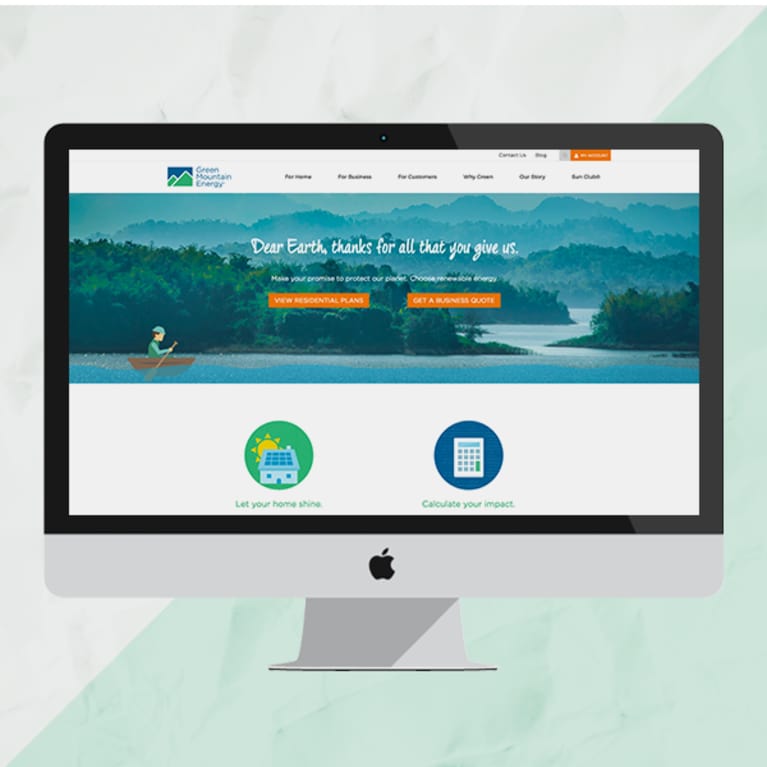 While not a product per say, this is something that everyone in the Northeast should know about. Go to Green Mountain Energy's website, type in your address, and see if you're eligible to switch your electricity source over to solar or wind energy under your current provider. You'll have to pay a bit more each month ($5 on average), but it's worth it considering Green Mountain customers have avoided more than 58 billion pounds of CO2 emissions so far.

Inspired to turn your home into an eco-friendly oasis? Bookmark these energy-saving tips and green cleaning routines to get started.