Stuffed Up? Try The Instant Cold Remedy French Women Rely On
mbg Food Contributor
By Clotilde Dusoulier
mbg Food Contributor
Clotilde Dusoulier is a food writer based in Paris. She has written several books and regularly contributes to publications in the United States, the United Kingdom, and France.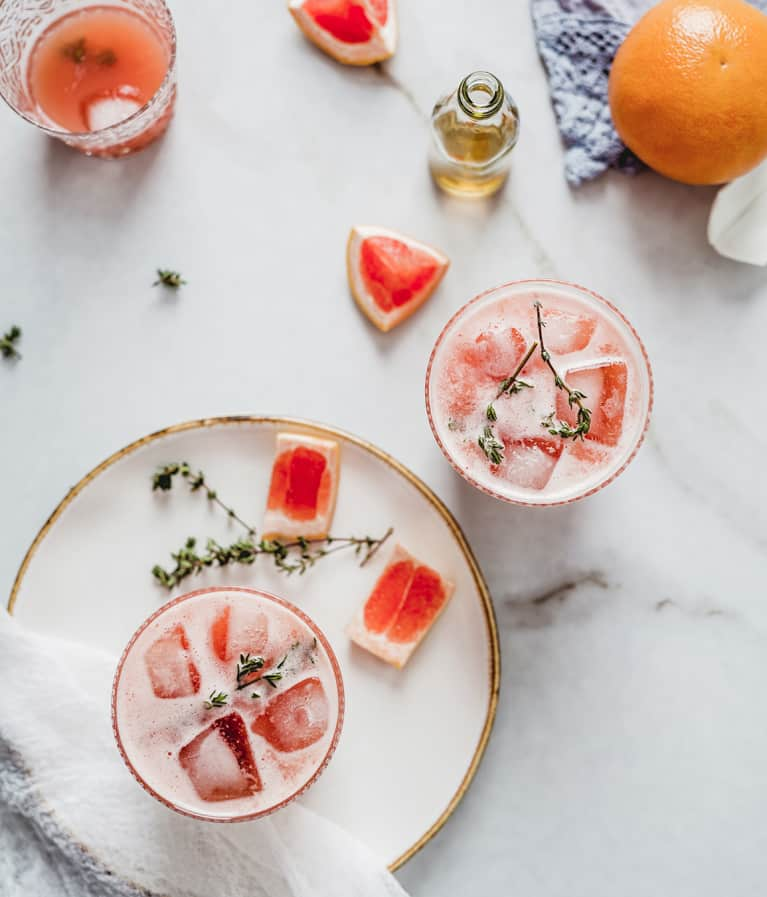 If you hold in your mind the image of an effortlessly chic Parisienne in her man's shirt and kitten heels, you may be relieved to learn that she, too, gets a runny nose and sore throat from time to time. When that happens, some women rush to their most trusted pharmacie (the French equivalent of a pharmacy, only much more charming) and get their fill of over-the-counter medication. Many more pull out their basket of herbal remedies and put themselves on an intensive thyme-infusion regimen.
Rich in phenols and antioxidants, thyme is seen as a remède miracle, a miracle cure for all sorts of ailments, and especially for respiratory infections, head colds, and flu-like symptoms. It is common grandmotherly wisdom in France, backed up by the actual antiseptic and antiviral properties of the herb.
Thyme grows wild everywhere in France, and many people keep a shrub in their garden or on their windowsill, the stems ready to be snipped for on-demand infusions or laid out in the sun to dry. You can also buy it, of course, and natural food stores will stock thyme that is organically grown, which I recommend you use. Keep it in an airtight container somewhere cool and dry, and use within a few months.
There are three ways to leverage the power of the thyme infusion, and they can be used in combination:
You can brew it like tea and drink it warm in a mug, with optional honey and lemon juice for extra healing power (2 to 3 cups a day; see recipe below).
You can brew it, let it cool slightly, and use it for gargling (in the privacy of your own bathroom). This is great for gum health and fresh breath too!
You can brew it in a bowl, put your face about 8 inches over the bowl, and breathe in the steam for instant sinus relief.
French-Style Thyme Infusion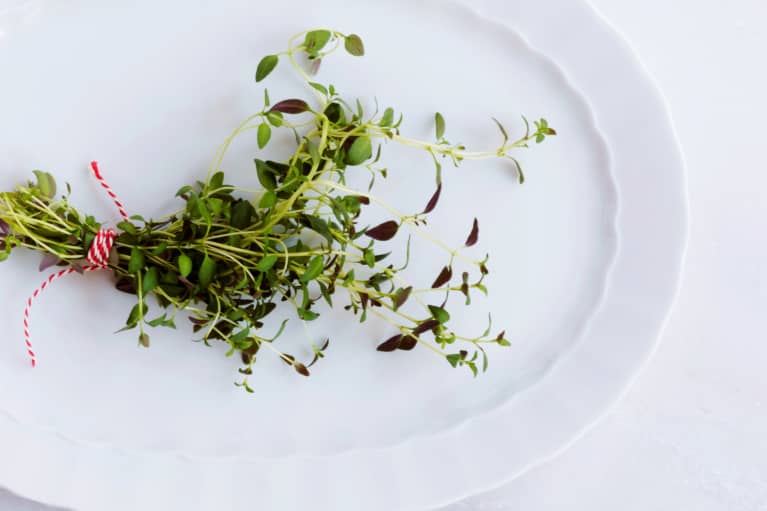 2 teaspoons organic dried thyme (you can substitute 1 tablespoon fresh thyme, or 2 sprigs)
1 teaspoon raw honey (optional)
1 tablespoon freshly squeezed lemon juice (optional)
Put the thyme in a heatproof mug or bowl; use a tea ball if you have one.
Bring 1 cup water just below a boil, and pour over the thyme.
Steep 5 to 10 minutes (you can breathe in the steam during that time), then strain.
Stir in the honey and lemon juice, if using, and allow to cool a few minutes longer before drinking.
The infusion browns and becomes bitter as it cools, so make it just before drinking.
This is not recommended for pregnant or breastfeeding women, or for young children. If you are treated for heart problems or another chronic illness, ask your doctor first.