We Found The Perfect Organic & Natural Foundations For Every Skin Type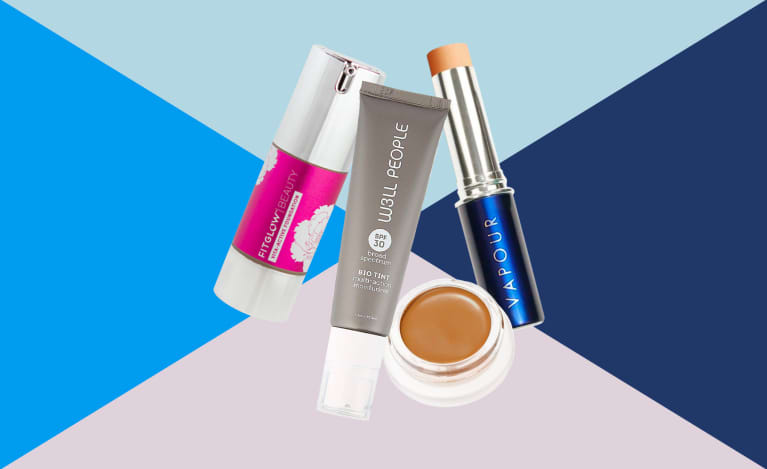 Finding the right foundation can be a tricky business. It's the old Goldilocks scenario—some are too drying, some are too greasy, some are weirdly irritating, and, every once in a while, one is just right. So it's no surprise that even the most eco-minded of us might still be using a brand of foundation that's full of synthetic ingredients. After all, you found one that works and you're sticking with it, dammit! But we're here to tell you, natural foundation can be just as good (in most cases, better).
"I've been working as a natural makeup artist and educator for over eight years, and I can say that every single model, actor, singer, and 'everyday' person has been awed at the way their skin looks during and after I put a natural foundation on them," says Kristen Arnett, international makeup artist and healthy beauty expert.
But beyond the way it looks, there are so many reasons to go natural. "Traditional makeup is formulated with all kinds of pore-clogging ingredients like silicones or known skin irritants like synthetic preservatives," says esthetician and holistic skin care expert Katie Sobelman.
What should you look for in a natural foundation? That depends on your skin type. "If skin is dry, you want to look for a higher concentration of any nourishing ingredients like jojoba oil, aloe vera, and shea butter," says Arnett. "And stay the heck away from mineral powder foundation; it's just going to make things look way drier." For oily skin, powders are often the best option, but they're not your only option. If you want something creamier, "opt for an organic aloe-based foundation, that will hydrate without imparting too much moisture," says Sobelman.
Not all natural ingredients are skin-friendly, though, and one common mineral that both Arnett and Sobelman recommend avoiding is bismuth oxychloride, which can be irritating if you have sensitive skin.
Here are seven of the very best beauty-expert-approved natural foundations for every skin type:
For all skin types: Sappho My Essential Foundation
Providing light to medium coverage, this liquid foundation features a base of organic aloe and jojoba oil that's hydrating but not greasy, making it a great option for both oil and dry skin. "This is in my kit 100 percent of the time because I find it works for everyone," says Arnett. It's available in 12 shades and infused with a combination of soothing and anti-inflammatory botanicals like green tea, chamomile, and lavender.
Available at SAPPHO ($54)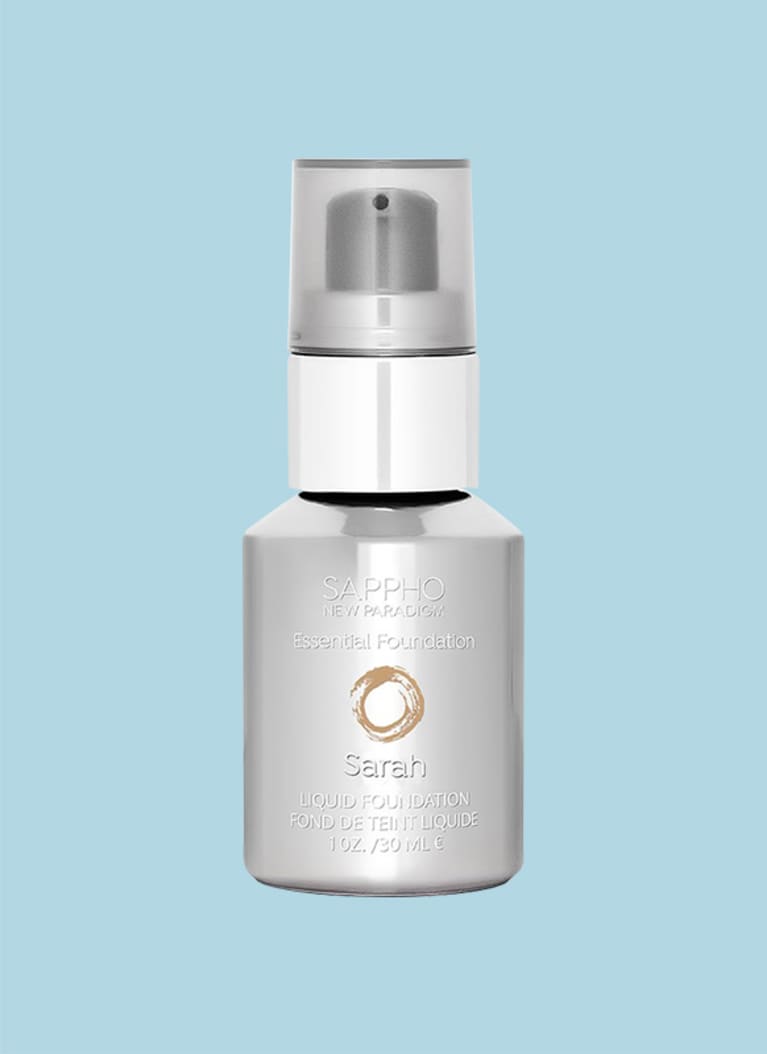 mbg creative + custom
For dry skin: Vapour Beauty Atmosphere Luminous Foundation
This convenient cream foundation stick is available in 19 shades and a fantastic option for drier skin types, thanks to its moisturizing ingredient list featuring organic sunflower seed oil and castor oil. "It adds a natural glow to skin without settling into lines," says Sobelman. It offers light to medium coverage and features Vapour's soothing Herbal Enlightenment Complex of frankincense, tulsi, and lotus extracts.
Available at Vapour ($46)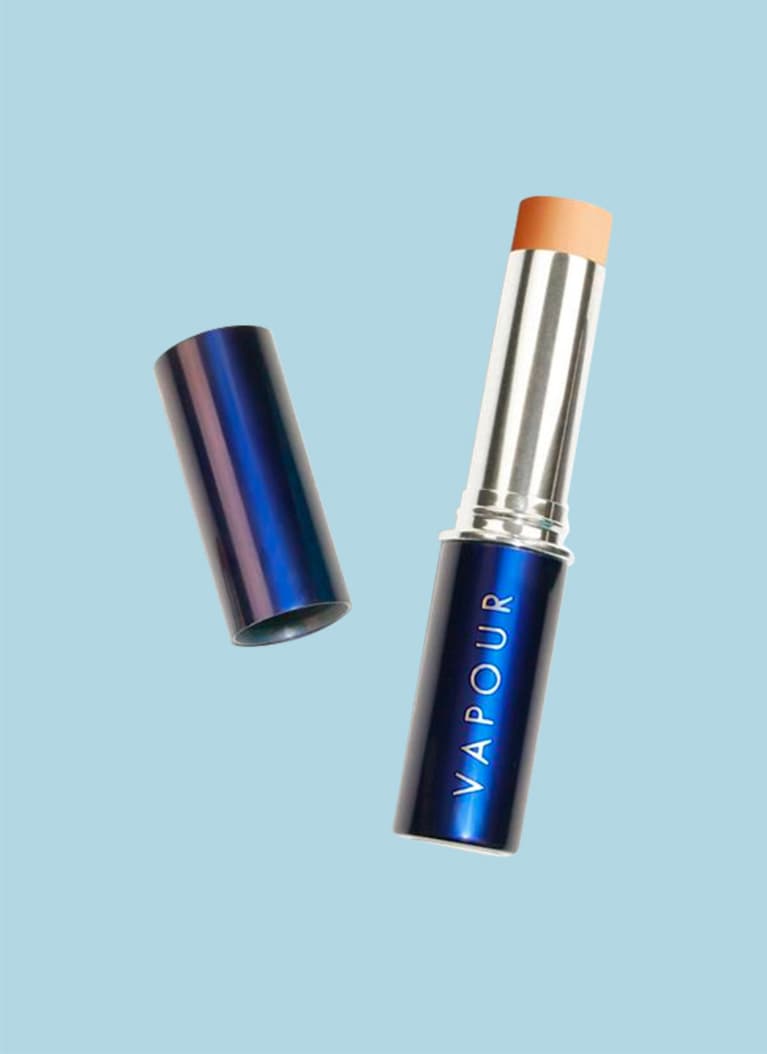 mbg creative + custom
For dry skin: RMS Beauty Un Cover-Up
"This will always be a go-to for dry skin that only needs light to medium coverage," says Arnett. Which is no surprise when you consider its ultra-hydrating ingredient list featuring coconut oil, castor oil, cocoa butter, and jojoba oil. Available in 16 shades, this creamy foundation doubles as the perfect under-eye concealer, too.
Available at RMS Beauty ($36)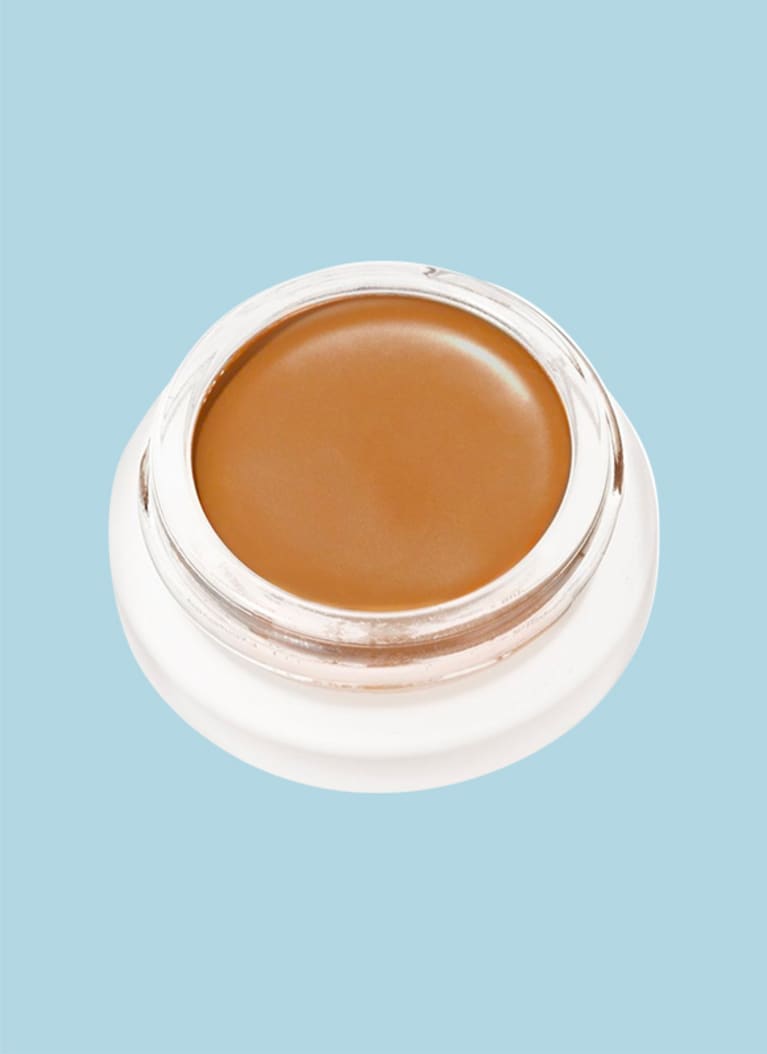 mbg creative + custom
For semi-oily skin: Juice Beauty Phyto Pigments Flawless Serum Foundation
This liquid foundation (which doubles as a nourishing serum) is Sobelman's go-to for oily skin, thanks to its combo of organic aloe vera, antioxidant-rich vitamins, and lightweight plant oils. Thanks to coco-caprylate, a natural alternative to silicones, it provides the perfect satin finish without suffocating skin. Available in 10 shades.
Available at Juice Beauty ($44)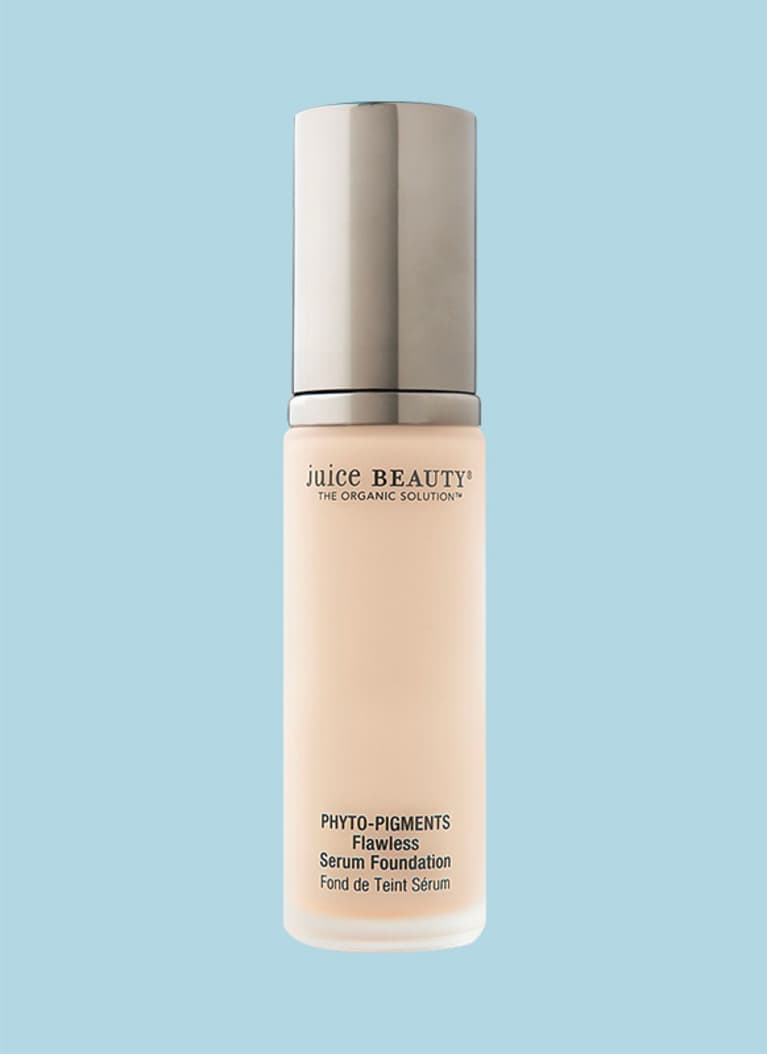 mbg creative + custom
For very oily skin: bareMinerals Matte Loose Powder
Available in 30 shades, this loose powder offers sheer-to-full coverage and is ideal for absorbing excess oil and delivering that perfect matte finish. Even better, it provides a natural, mineral-based SPF 15 protection and contains just seven ingredients. It's also free of bismuth oxychloride, which can be found in many other loose mineral foundations.
Available at Sephora ($31)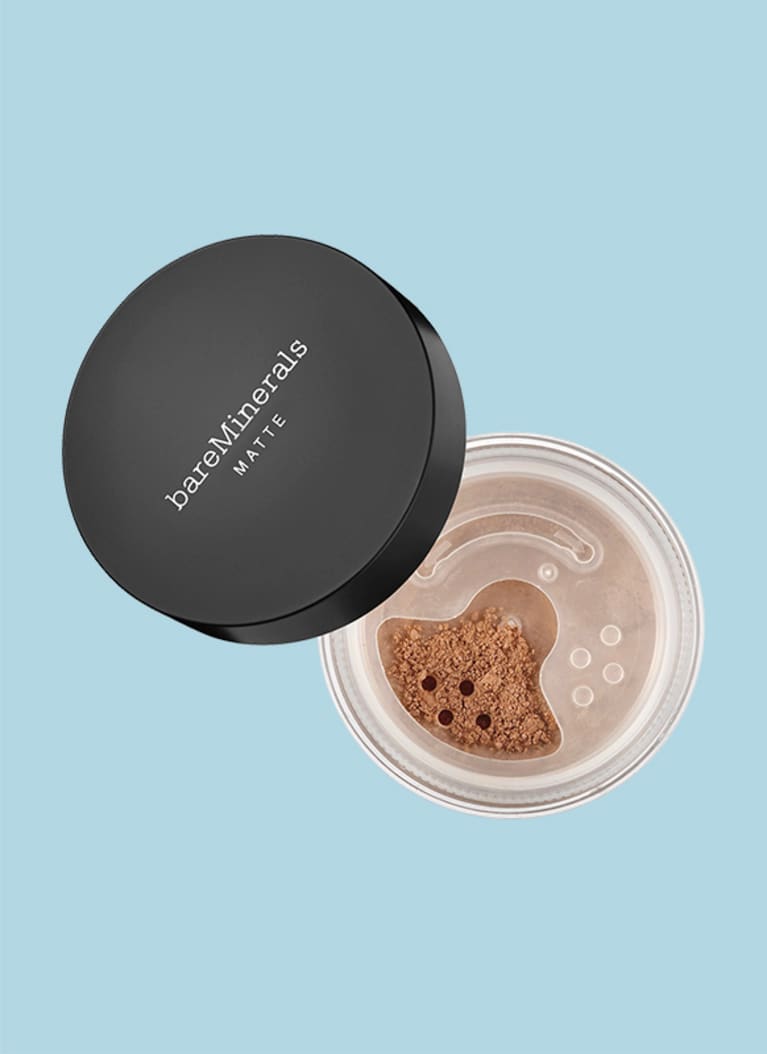 mbg creative + custom
For sun protection: Fitglow Beauty Vita Active Foundation
While this liquid foundation should still be used with a sunscreen if you're spending prolonged time outdoors, Sobelman loves that it provides an extra layer of protection thanks to its combination of antioxidants like vitamin C and beta-carotene, which can help tame free radical damage as they brighten and even skin tone. It's also super-hydrating (thanks to aloe and hyaluronic acid) and available in nine shades.
Available at Fitglow Beauty ($55)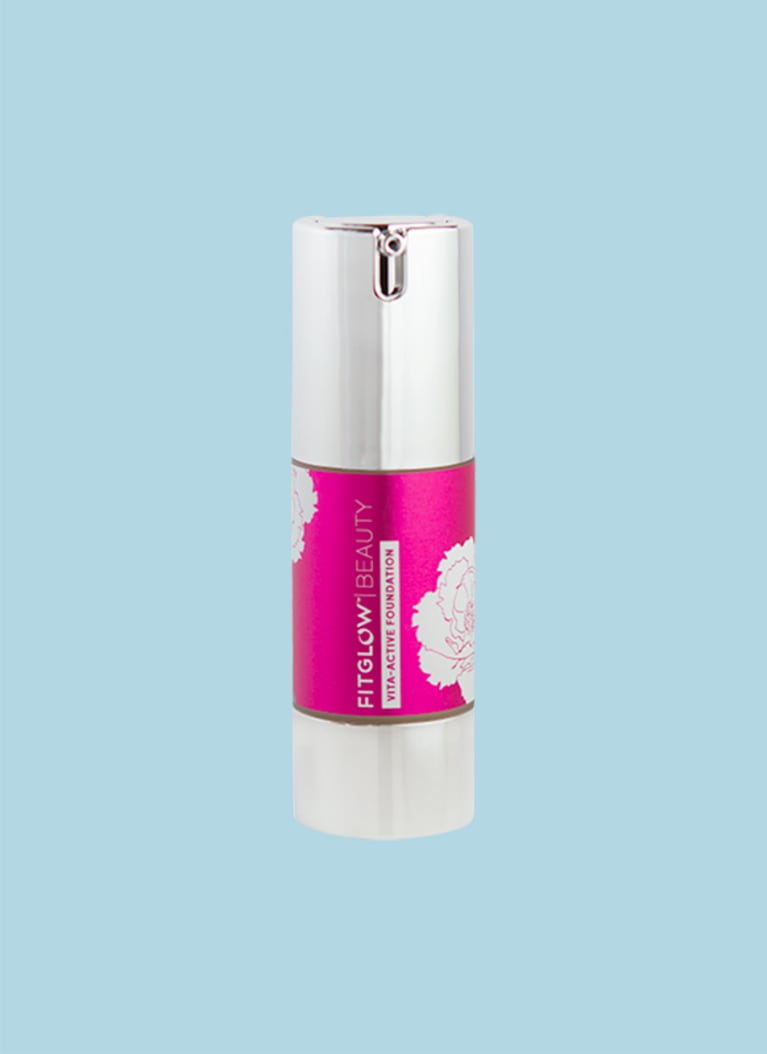 mbg creative + custom
For sun protection: W3LL People Bio Tint Multi-Action Moisturizer SPF 30
For natural, sheer coverage and plenty of mineral-based sun protection, Arnett swears by this organic tinted moisturizer, which is available in four shades. Featuring botanicals like ginseng, pomegranate, algae, and broccoli seed extract, it's also jam-packed with free-radical-taming antioxidants.
Available at W3LL People ($28.99)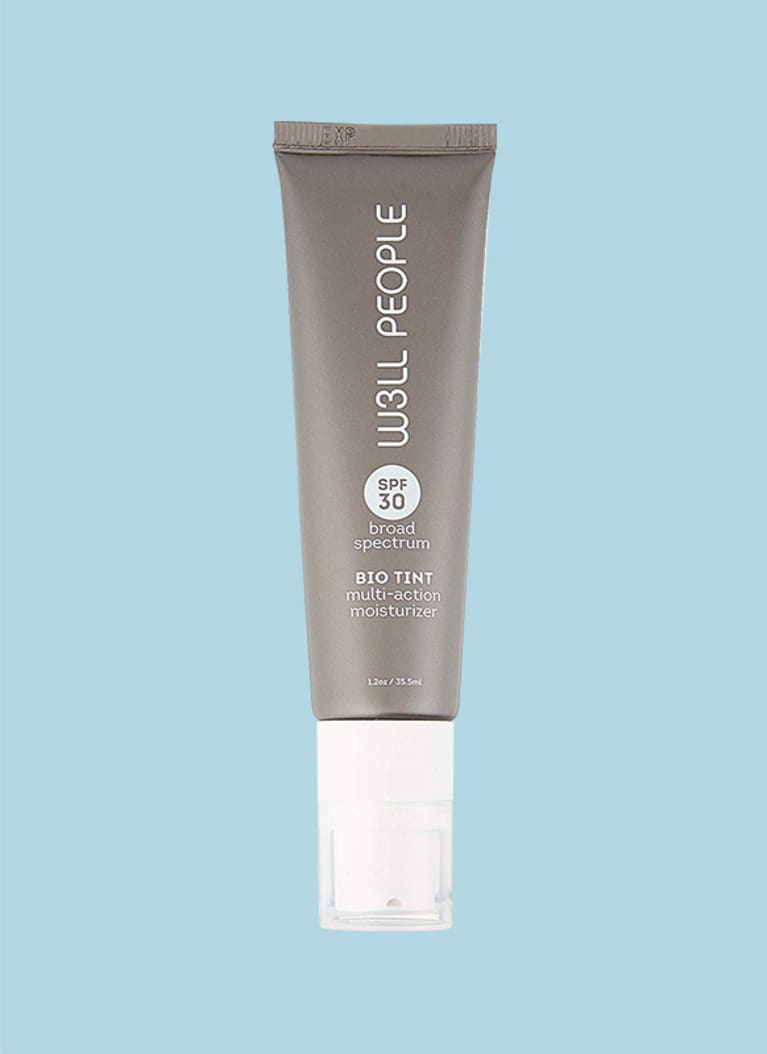 mbg creative + custom