The Best Face Oils For Acne-Prone Skin
Contributing Wellness & Beauty Editor
By Lindsay Kellner
Contributing Wellness & Beauty Editor
Lindsay is a freelance writer and certified yoga instructor based in Brooklyn, NY. She holds a journalism and psychology degree from New York University. Kellner is the co-author of "The Spirit Almanac: A Modern Guide to Ancient Self Care," with mbg Sustainability Editor Emma Loewe.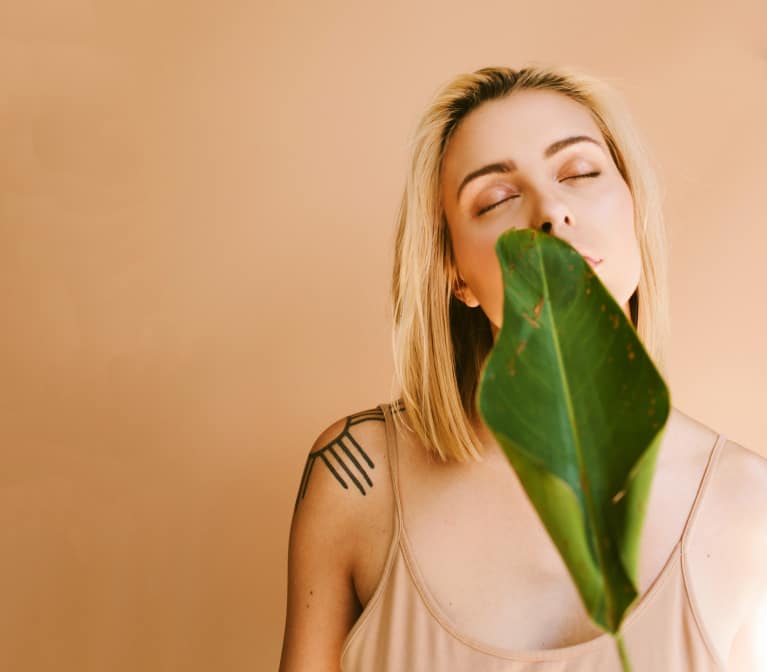 Our editors have independently chosen the products listed on this page. If you purchase something mentioned in this article, we may
earn a small commission
.
The idea that people with acne-prone skin are precluded from using face oils is as silly as saying all people with blue eyes have brown hair—it's simply untrue. In fact, most people with acne could benefit from using facial oils therapeutically. "People with oily skin are more prone to acne, but people with dry skin get acne too. That is because the causes of acne are multifactorial—you can have dry skin but still have hormonal acne, for example," said holistic dermatologist Cybele Fishman, M.D. One of the biggest mistakes, Dr. Fishman said, was that people with oily and acne-prone skin often overdry their faces, which can make the skin more inflamed and irritated.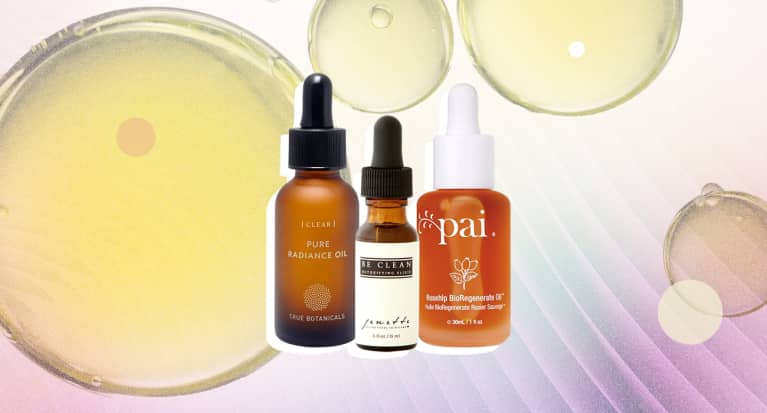 But to be sure, not all facial oils are created equal. Each type of oil comes with its own set of healing properties, and some of them will make acne worse. Green beauty expert and celebrity akeup artist Katey Denno said that Jenette's All-Natural Skin Care was "the blend that turned my skin from acne mess to smooth and clear!" She's also a fan of True Botanicals Clear Oil, which was formulated specifically to calm acne-prone skin while healing breakouts and scarring, and Pai's Rosehip Bioregenerate Oil, a super-concentrated combination of omegas and antioxidants that nourish and hydrate the skin.
Holistic esthetician, natural beauty expert, and certified health coach Britta Plug recommends oils with anti-inflammatory ingredients—to her, less is more. "Sometimes people try a million additional things on aggravated skin, and it often gets worse before it gets better. It's usually best to simplify." She swears by sea buckthorn oil because "it's more rich than other oils but still appropriate for acne-prone skin." MyHavtorn Face Oil, her current favorite brand, includes argan and avocado oils in the blend. "When the skin dries out too much, it slows down healing time and the skin can't function as well," she said, and she's seen it turn around in her own practice. She also frequently uses balance oils and blemish oils which help regulate sebum production, as well as is meant to be used as a spot treatment. For a more budget-friendly option, a high-quality jojoba oil will do the trick, too!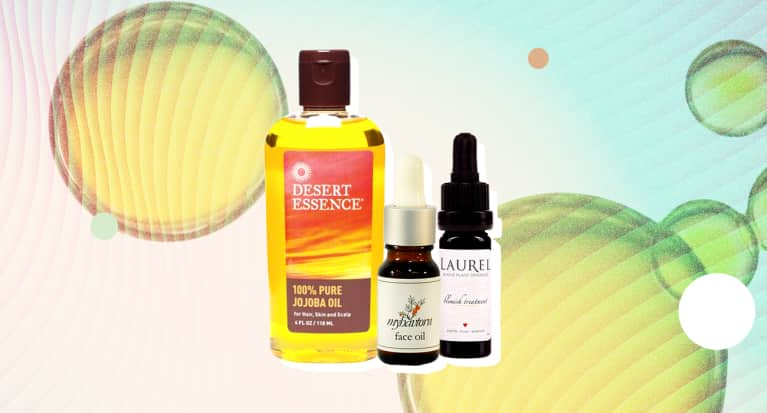 When it comes to treating acne—heed Denno's advice and take it a step further. Try going a few days without foundation, blush, and bronzer, and instead focus on gentle therapeutics. Less is more; your skin will thank you!
If you're up against a big, bulging blemish, here's your guide on how to fix it ASAP.