The Best Decluttering Advice, According To Your Zodiac Sign
mbg Sustainability Editor
By Emma Loewe
mbg Sustainability Editor
Emma Loewe is the Sustainability Editor at mindbodygreen and the author of "The Spirit Almanac: A Modern Guide To Ancient Self Care."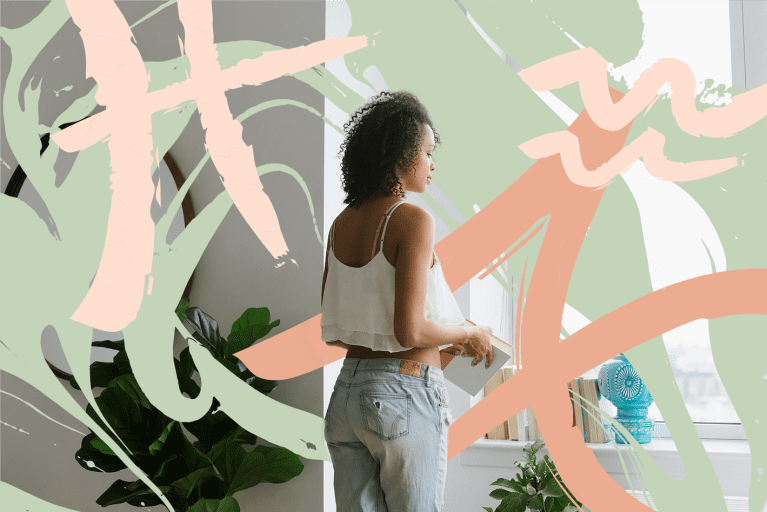 Spring cleaning season is upon us! In the coming weeks, mbg will be sharing some of the easiest, most effective tips and tricks we've heard for nixing germs at home. (Check out what we've run so far here.) Today, we're doling out a sign-by-sign guide to decluttering.
Want to get on board with the simple living craze but haven't quite nailed decluttering just yet? We reached out to mbg's go-to astrologers, the AstroTwins, to talk through the best tidying advice for each and every sign.
As the zodiac's trailblazer, you have about a million and one ideas in your head (and your home) at any given time. Creating a vision board to contain all those plans in one place will free up the rest of your space.
"Less is more for this minimalist, stylish sign that's happiest in a clean, serene space," the AstroTwins say. Limit yourself to a few beautiful, tactile storage boxes, and if something doesn't make the cut, toss it (responsibly, of course).
Lovers of new ideas, Geminis tend to stock up on books, magazines, and anything else that inspires them. "They need to edit which collections go on display and be sparing about the collectibles to avoid a kitsch-fest." Having trouble parting ways with some of your beloved texts? Gifting them to someone else to enjoy can help lessen the blow.
Cancers tend to be nostalgic, and it's just like this sign to keep a shoebox (or five) stuffed with photos and mementos. Add some order by choosing your most cherished memories to put on display on a gallery wall and turning the rest into an album.
According to the AstroTwins, clothing clutter can be an issue for this expressive sign. This guide to streamlining your wardrobe can help get that closet under control.
This ultra-organized sign is the most likely to keep old receipts and bills "just in case." Put your detail-oriented side to good use by imposing and orderly, streamlined filing system.
Order and balance are key for you, Libra. Even if you have lots of stuff, half the battle is just making it look nice. Invest in aesthetically pleasing storage tools that will keep clutter out of sight, like wicker baskets and bins.
When a Scorpio starts a new project, they tend to go all in—but that passion can fizzle when the next opportunity comes along. The key for you is limiting the amount of stuff that you let into your life in the first place. Make intentional purchases to make sure you're investing for the long haul, not short-term excitement.
You love learning and gathering information, which means your desktop might be a hodgepodge of e-books, classes, and half-finished projects. Spend an afternoon clearing your digital clutter with this primer.
Caps probably don't even need to be reading this; they're the tidiest members of the zodiac. "Your minimalist sign might be too uncluttered to the point that your spaces feel devoid of personality," the AstroTwins say. Look for opportunities to add life and personal touches to your space. Bring on the art, photos, and plenty of plants.
The typical Aquarius has a space filled with tech clutter and relics collected on nomadic journeys. The AstroTwins' best advice for cleaning things up a bit? "Aquarius is the sign of friendship, so creating conversational and communal spaces that encourage interaction is a good goal for decluttering."
Walking into a Pisces' abode can be a bit like entering a magic shop: crystals, herbs, throw pillows, and moody accessories galore. If things are starting to feel overwhelming at home, consider limiting these to an epic at-home altar.