Found: The Best Budget Buys At Whole Foods
Contributing Food Editor
By Liz Moody
Contributing Food Editor
Liz Moody is a food editor, recipe developer and green smoothie enthusiast. She received her creative writing and psychology degree from The University of California, Berkeley. Moody is the author of two cookbooks: Healthier Together and Glow Pops and the host of the Healthier Together podcast.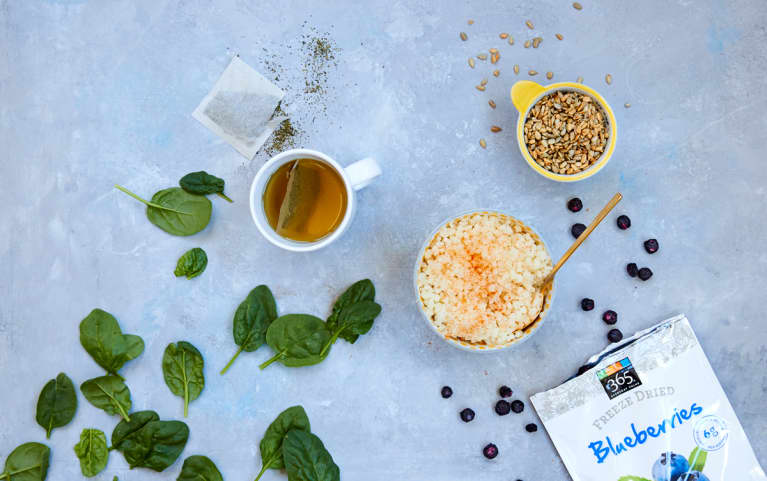 While you can easily spend a ton of money at Whole Foods (or any health store, really), there are a ton of buys that are great for your body—and your budget. As part of our ongoing quest to find the best deals at all of our favorite stores (check out our top snack picks from Trader Joe's
here
), we scoured the aisles of Whole Foods for the best budget picks. Our criteria: Everything needed to be organic (we know: Tall order!) and couldn't contain any ingredients known to cause health issues, like inflammatory processed oils or added sugar. Here's what we found.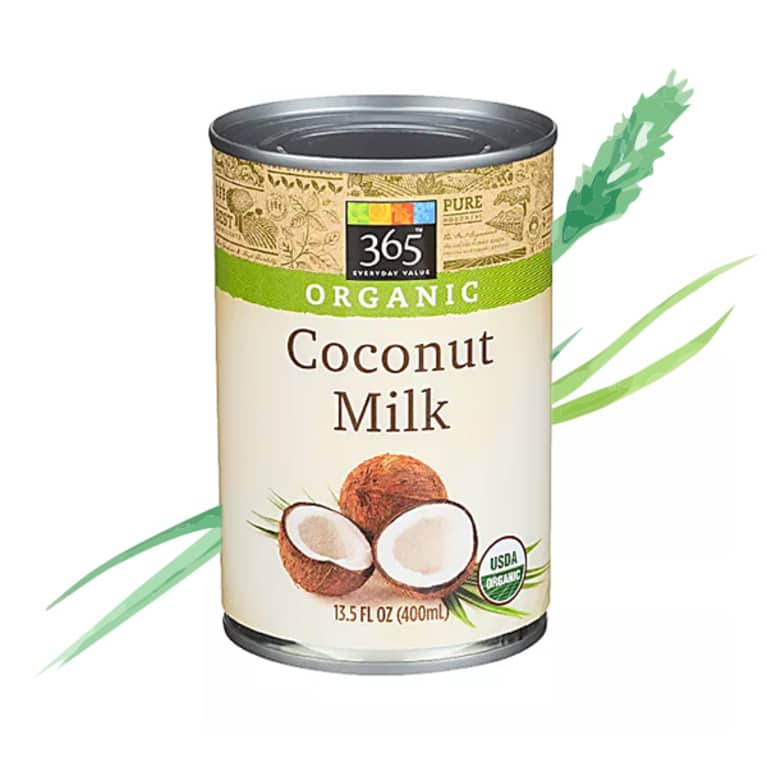 At the rate many healthy chefs go through coconut milk, you'll want a source to get it on the cheap, and the Whole Foods brand passes muster. This coconut milk doesn't include any emulsifiers and the can is BPA-free, so you're not getting any hormone-disrupters with your milk. Use it in smoothies, soups, and dairy-free ice creams.
2. Italian Tomato Sauce ($2.99):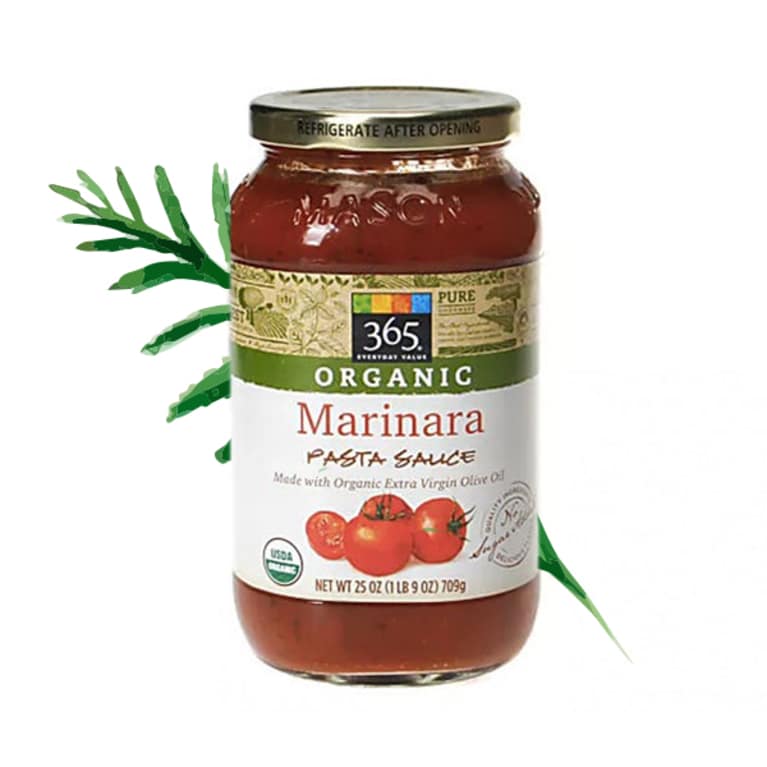 At less than $3 a jar, this sauce costs half of most brands—and the ingredients are incredibly impressive. There are no sugars or inflammatory oils (both are often found in jarred sauces, so always be sure to check out the ingredients list!), just organic tomatoes and spices. Add some fresh basil at home and you've got a great pasta or pizza sauce ready to go.
3. Cantina Salsa ($3.49):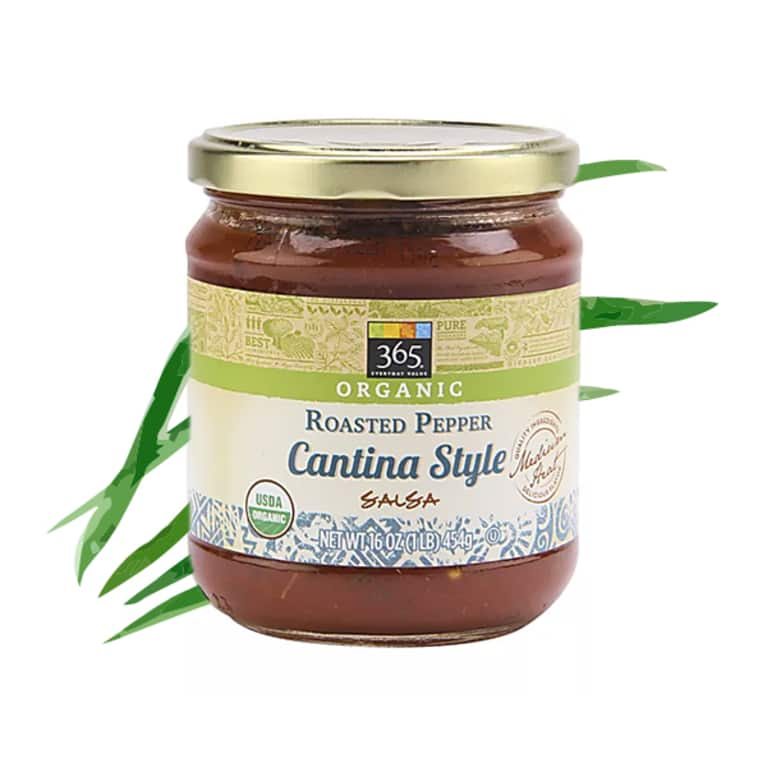 This salsa has a bold, restaurant-caliber flavor, for about half the price of most jarred salsas. Salsa is the secret weapon of many chefs to add easy zest and interest to quick homemade cooking. Try it on tacos, spread on sandwiches, on nachos, and more.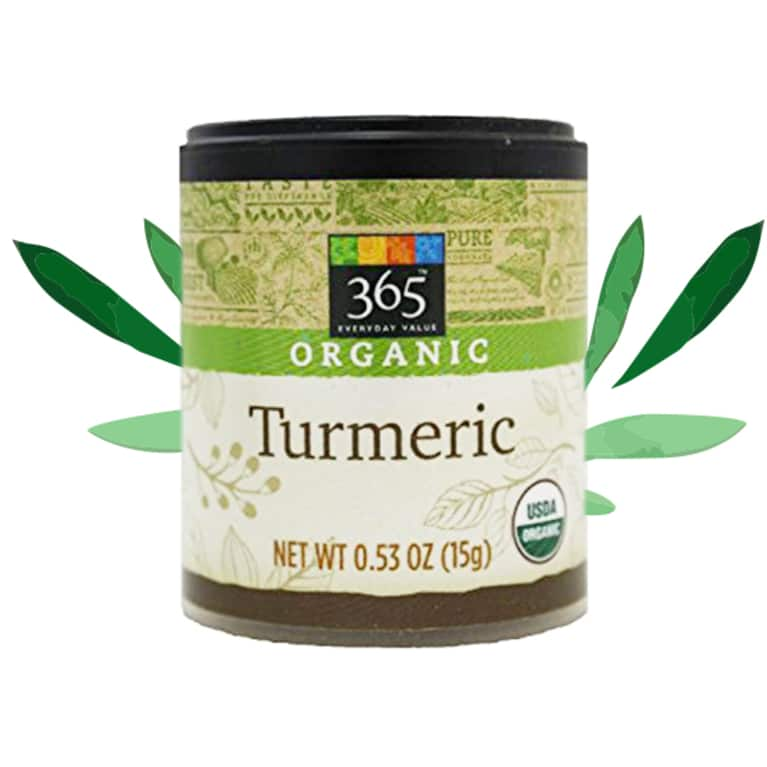 Spices are one of the most underappreciated super foods, having been used for thousands of years to add both flavor and health benefits to cooking. Turmeric can be used in curries but also in Golden Milk lattes, chia puddings, and more, where it adds a bit of earthiness and an anti-inflammatory kick. This version isn't irradiated and costs roughly $2 per jar less than many other organic brands.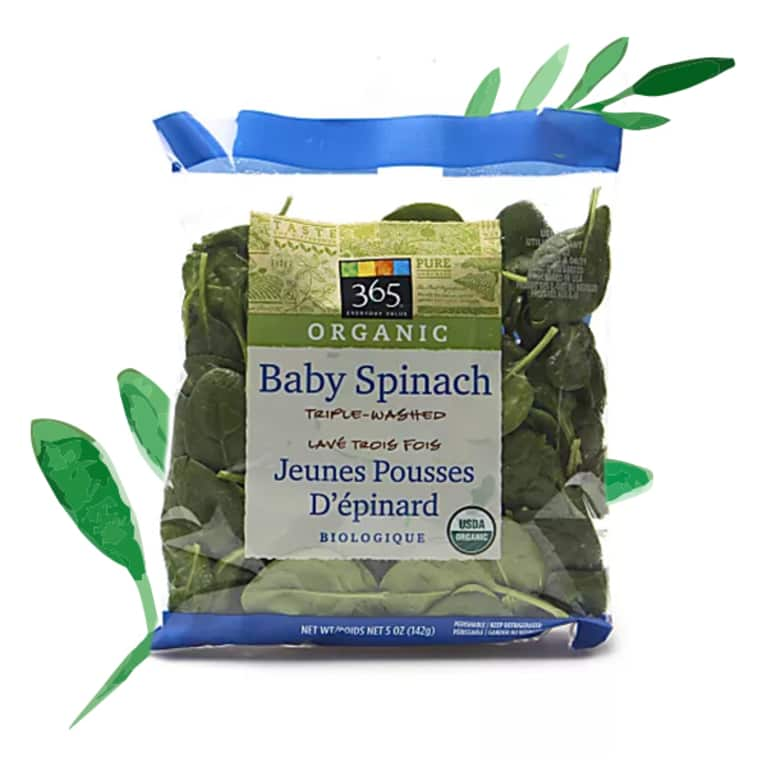 While greens are a great one to hit up your farmers market for, it's also nice to have a stockpile in your fridge to use in a pinch. Spinach is impressive for its versatility—you can use it green smoothies, saute it up with some garlic as a side dish, or wilt it into pasta or scrambled eggs for an additional serving of greens. Buying the bigger size ensures you're getting the best bang for your buck.
6. Unsweetened Almond Milk ($3.69):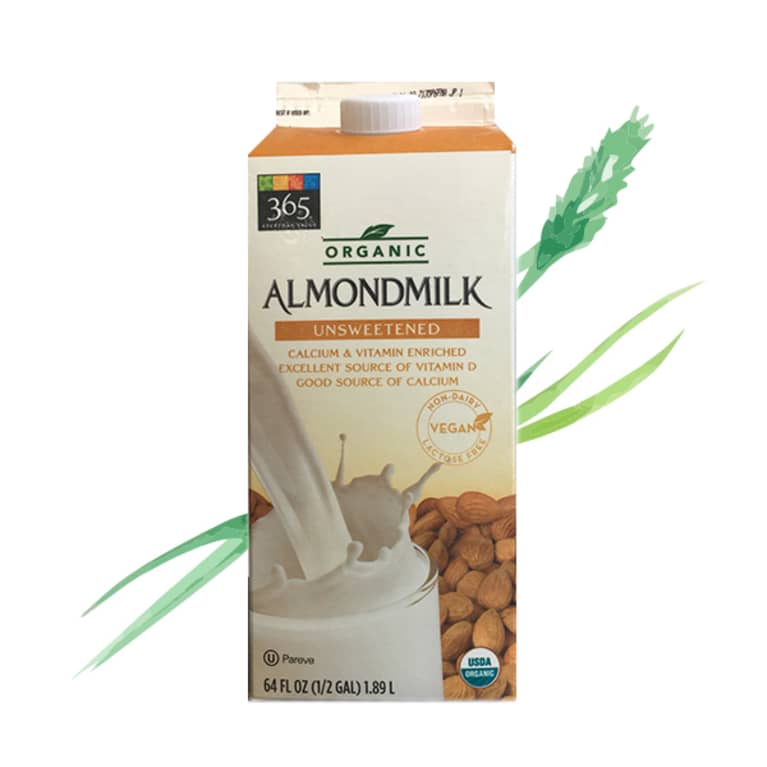 It pays to be particular with nondairy milks, so you don't end up with versions filled with carrageenan and other questionable additives and emulsifiers. This version, found in the refrigerator section (not the dry aisles), fits the bill perfectly and costs much less than many name brands.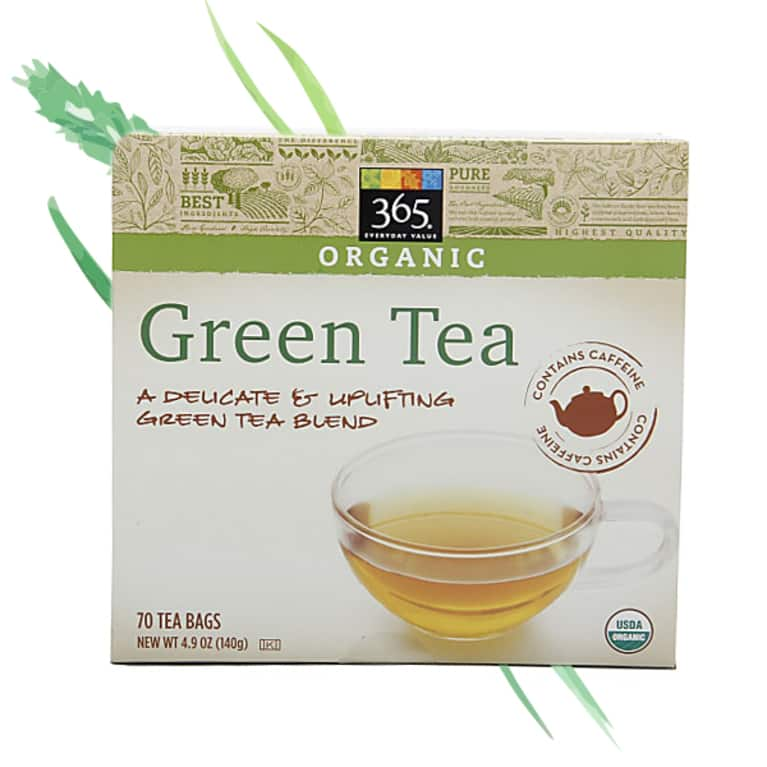 This huge box of green tea is only $3.99, which works out to just over 5 cents a bag—an incredible price for all of those antioxidants and clean energy. The taste is faintly sweet and lightly grassy, definitely on par with much higher-end brands.
8. Sunflower Kernels ($2.99):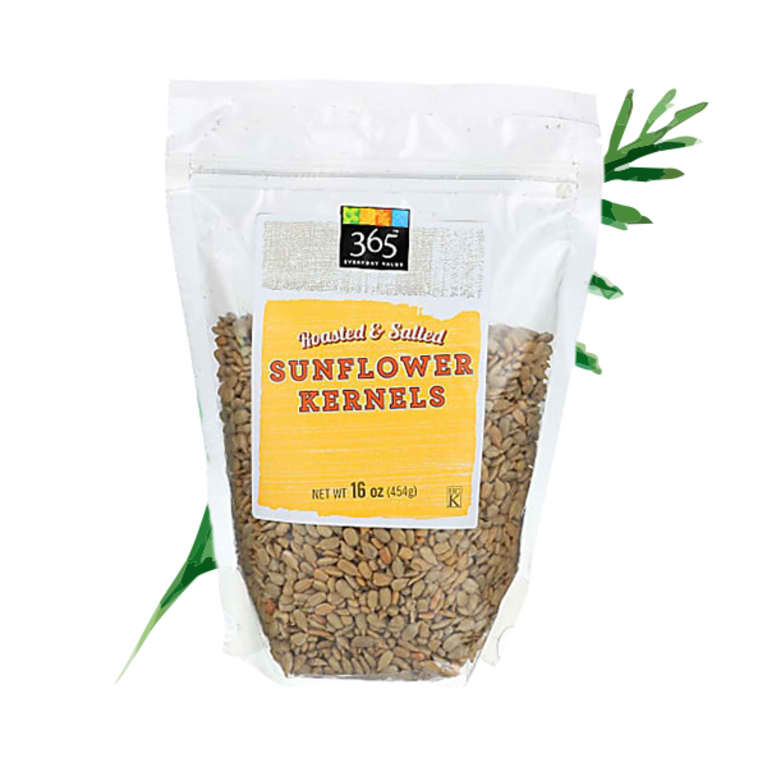 Nuts and seeds have many of the same health benefits, and seeds are often much, much cheaper. Sunflower seeds are particularly rich in vitamin E and contain trace minerals like selenium that can be hard to find elsewhere. They're great to keep on hand to toss into smoothies, make your own dairy-free milk, or add crunch to salads.
9. Riced Cauliflower ($3.99):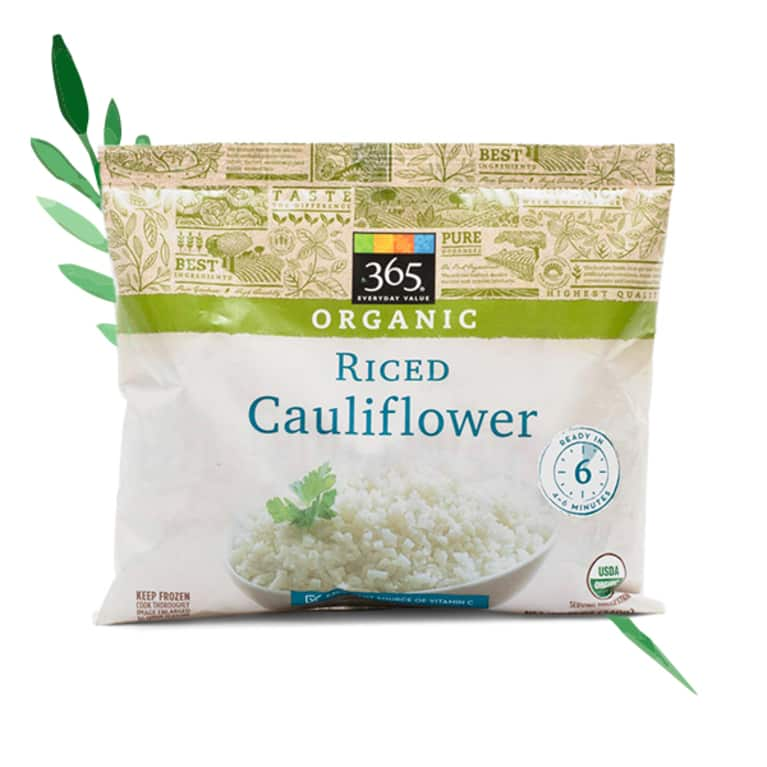 Riced cauliflower is a freezer staple, and for good reason. For less than $4 a bag, you have a staple you can use as a base for risotto, to add bulk to soup, to thicken smoothies, and to make a quickie fried rice. This version is organic and ready for action.
10. Freeze-Dried Blueberries ($3.99):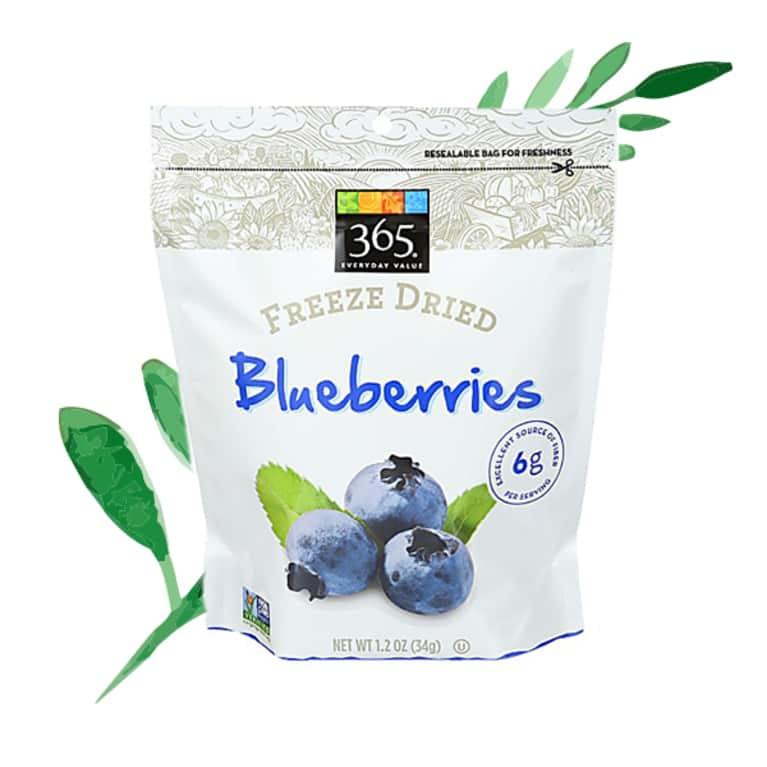 While many health experts shy away from dried fruit (you can read more about why here), freeze-dried is a great alternative. Containing only one ingredient—blueberries—these are a great way to sneak in all of the polyphenols in blueberries, even if you're on the go. Try them as an oatmeal topping or just munch away plain!
If you want to know more ways to use turmeric, here are 10 recipes!