The Best Breakfast To Eat On Your Wedding Day (Or Any Day You Want To Look + Feel Damn Good)
Registered Dietitian
By Jessica Cording, M.S., R.D., CDN
Registered Dietitian
Jessica Cording, M.S., R.D., CDN, INHC is a registered dietitian, health coach, and writer with a passion for helping people streamline their wellness routine and establish a balanced relationship with food and exercise.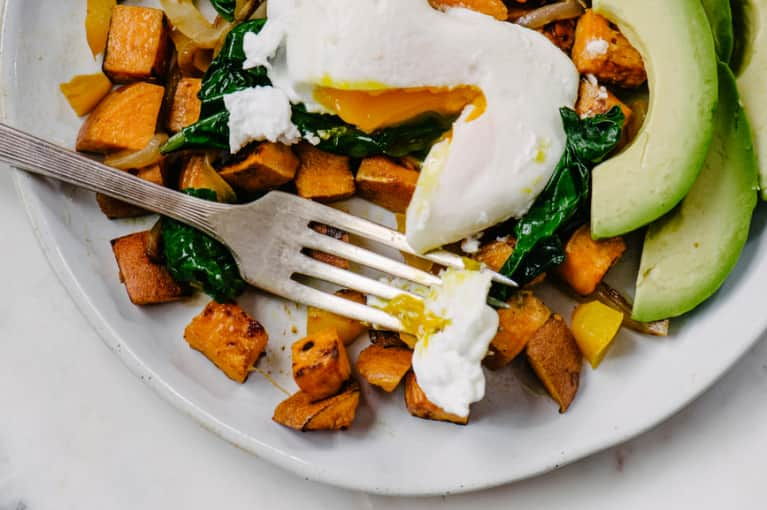 A lot of people refer to their wedding day as the happiest day of their life. The day you get married you want to look and feel great. While breakfast may be the last thing on your mind on your wedding day, starting off with the right meal can help set the tone for a wonderful occasion you'll remember fondly. Here are a few steps to make sure you feel great all day long!
1. Don't skip that morning meal today—or on any big day!
It's going to be a marathon, and you need to keep your energy up. A lot of people find that they barely get a chance to eat at their own wedding—if at all—unless you count that bite of cake your new spouse awkwardly smashes in your face in front of your guests.
2. On a day that's full of emotions and stress, you want to at least start off on an even keel.
A balanced breakfast that provides a combination of protein, fat, and complex carbohydrates will help keep your blood sugar stable so you can roll with the day and be fully present. The last thing you want is to feel dizzy or pass out!
3. If you're concerned about looking great in your dress, go slow on cruciferous veggies and carbonated beverages that can cause gas.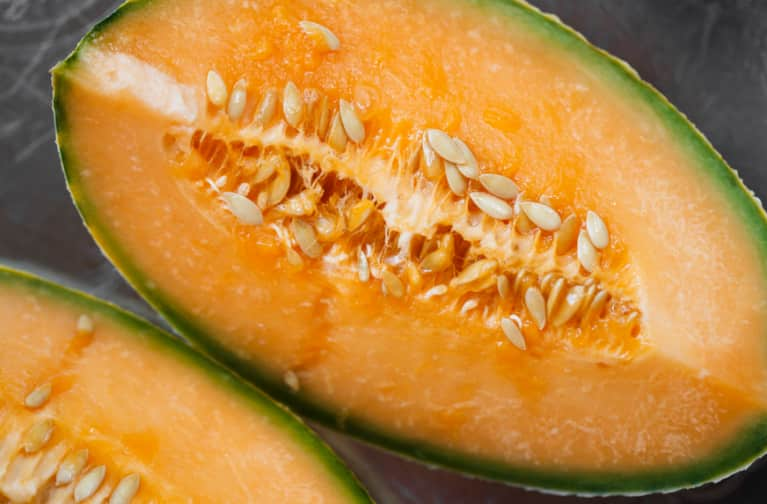 Minimize salt and high-sodium foods like cured meats and salty condiments in order to keep bloating at bay since salt encourages water retention. Including plenty of high-potassium foods also helps counteract the effect of salty stuff you might have eaten at the rehearsal dinner. A few great ones: banana, avocado, tomato, spinach, oranges, cantaloupe, potato, sweet potato, and pumpkin.
4. Skip sugar—you'll just crash.
Sugar is also notorious for throwing your stomach off and making you feel crummy. Artificial sweetener is also a common culprit when it comes to digestive issues.
5. Resist the urge to have that mimosa.
Alcohol dehydrates and can make you bloated—definitely not conducive to feeling awesome on your big day. Hydrate. You likely will have other stuff on your mind besides drinking water today, so fill up while you have a chance.
Also worth noting: Drinking extra water and emphasizing potassium can help you feel more yourself if you had a drink too many last night.
Try poached eggs with cooked spinach and tomato, topped with sliced avocado, with a side of roasted sweet potato wedges. Two eggs with 1 cup of cooked spinach, eight cherry tomatoes, a quarter of an avocado, and one small sweet potato (or half of a medium) roasted with 1 teaspoon of olive oil will give you a whopping 22 grams of protein and a good amount of healthy fat and fiber to keep you full. You'll also get a potent dose of energy-boosting B-vitamins.
Too nervous to sit down to a full plate? Try a smoothie made with baby spinach, banana, and your favorite protein powder (try water or unsweetened coconut water as your liquid base) so you'll at least have a balanced meal to sip on as you go about your morning.
By the way, these suggestions can also apply to the rest of the wedding party. Love or hate your bridesmaid's dress, you still want to feel awesome in it.
Exactly what one writer ate to lose weight for her wedding (it's not what you'd think). Plus, the best blood-sugar-balancing breakfast recipes and the smoothie recipe supermodels are obsessed with.