Weekly Horoscope: Here's How To Get Through The Curveball That's Coming Up Wednesday
mbg Contributors
By The AstroTwins
mbg Contributors
Ophira and Tali Edut, known as the AstroTwins, are professional astrologers based out of New York and Seattle. Their work has been featured in The New York Times, Elle Magazine, Vogue and Good Morning America and they are the authors AstroStyle, Love Zodiac, Shoestrology, and Momstrology.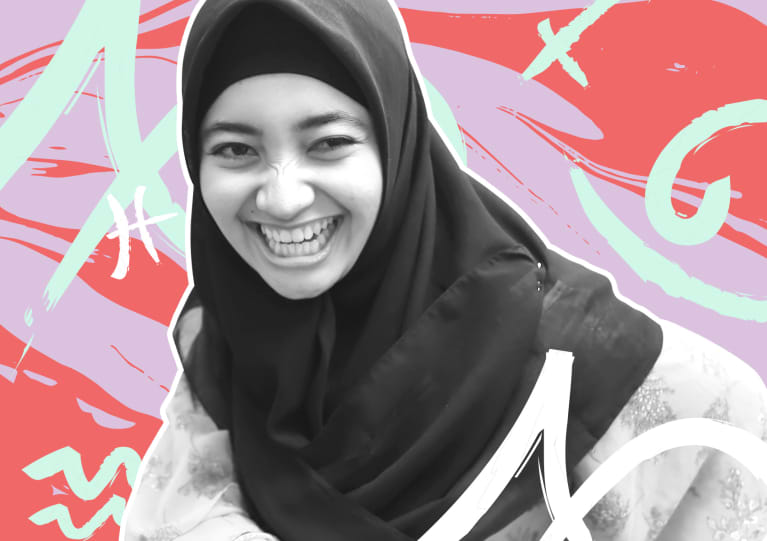 This week, the AstroTwins explain how a retrograde in Jupiter could force us to slow down and be more critical of all that we've been building over the last few months.
Wednesday's transit will show you the beauty and possibility all around.
This week's must-have accessory: soft-filtered love goggles in your favorite shade of rose. But you might not even need them on Wednesday, April 10, when dreamy co-stars Venus and Neptune canoodle at the same degree of Pisces and drop a pink-filtered lens over everything. This cosmic connection happens but once a year, suspending reality in favor of a more romanticized POV. Suddenly, beauty and possibility show up where you never noticed them before—even in places (or people) you wrote off. Go on, look on the bright side! But also remember that even AI designers have yet to develop a flaw-free model of a human being.
Your work will be nothing short of divinely inspired.
Instead of seeking some impossible ideal, find out what the "catch" is quickly, then ask yourself, Can I live with this? Be warned that the Venus-Neptune square will heighten the fantasy element for a couple of days on either side of Wednesday. And maybe that's just what you need to finally get this soul mate party started! But it can serve up a whole lot of sweet nothings, so be careful not to get sucked into some charmer's undertow. If you're the creative type, clear your calendar of exhausting obligations and reserve Wednesday for a date with the muse! Your work will be nothing short of divinely inspired.
Another reason to keep your bullshit detector activated this Wednesday? Truth-telling Jupiter free-falls into its annual retrograde until August 11, and this year, that backspin is a bit of a double-whammy, since the red-spotted planet is retreating through its home sign of Sagittarius. Outspoken is one thing; outlandish is quite another. Consider yourself on notice: Embellishing stories (even in "harmless" ways) could seriously damage your credibility over the coming four months. Since November 8, 2018, Jupiter in Sagittarius has given us the green light to take more risks, stretch outside our comfort zones, and view life from a wildly optimistic lens. But come Wednesday, the forced slowdown gives us a chance to assess our rapid progress of the past five months. Is it possible we overestimated our capabilities, overshot the mark, overpromised, and underdelivered? If so, you might consider the words of Sagittarius Winston Churchill who advised, "If you're going through hell, keep walking." The only twist? Start moonwalking! Retrace your steps and figure out where you might need to fortify your structure; call for support, and do what Sagittarius loves most…read and learn to gain expertise! Put yourself in "summer school" with webinars and workshops. For best results, plan to do coursework from a poolside lounger or listen to the modules while walking in the park.
Come Friday, Mercury may nudge you to fess up to a few things.
Friday might bring the first eye-opening moment of Jupiter's backspin! That day, a challenging square from mental Mercury may reveal the fault line in your strategy. Perhaps you put the cart before the horse or made a huge assumption that was way off base. What you discover can be quite humbling, so keep your sense of humor handy. A willingness to own up to your error—and to laugh about it as the punchline of your own joke—will win back people's respect.
Caveat: Since neither Jupiter nor Mercury is famous for having the best filters, make sure your wit falls into the "appropriate" range. This is one day when you can't be too thoughtful, too conscientious, or too careful about how you phrase things!