This Is The Day To Check In On Your Relationship, According To Astrology
mbg Contributors
By The AstroTwins
mbg Contributors
Ophira and Tali Edut, known as the AstroTwins, are professional astrologers based out of New York and Seattle. Their work has been featured in The New York Times, Elle Magazine, Vogue and Good Morning America and they are the authors AstroStyle, Love Zodiac, Shoestrology, and Momstrology.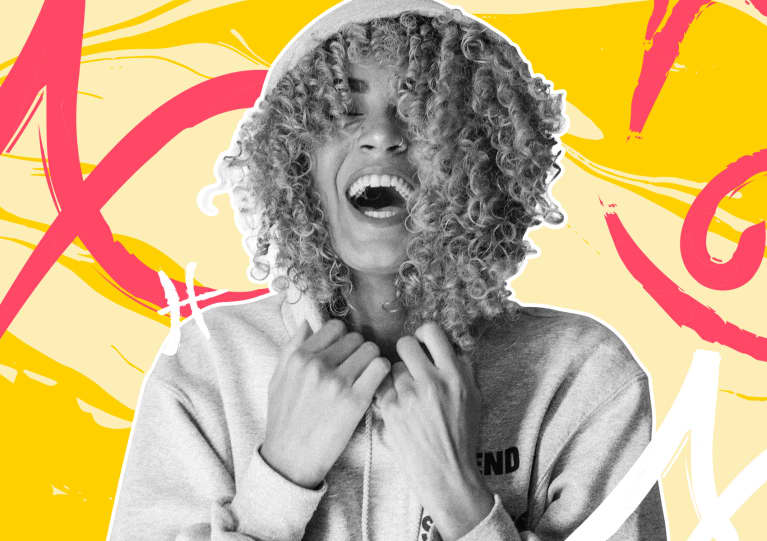 This week, the AstroTwins break down how to navigate the upcoming full moon (this year's second in Libra!) and Taurus season's arrival.
On Monday, Venus and Jupiter will conspire to make us more gullible.
People might talk a good game, but can they back up their words with action? That's questionable this Monday, April 15, when charming Venus in Pisces squares optimistic Jupiter. While both planets have a strict "no negative vibes" policy, refusing to take off the rose-colored glasses could be a recipe for trouble. When locked into this dynamic dust-up, which happens twice every year, Venus and Jupiter can make everyone a lot more gullible. To avoid being a victim of this "hustler's holiday," don't take anything at face value.
Researching and reading the fine print doesn't have to burst your bubble. If you're buying into something legit, the background checks should simply make you more confident about your decision to move forward. But you can practically bank on the fact that you'll find something that needs to be questioned. Hey, even the most solid relationships require periodic reviews. Monday's Venus-Jupiter square may necessitate a sit-down with everyone from your business partner to bae, if only to get yourselves back on a level playing field. Assumptions are the enemy of true intimacy. So ask the difficult questions, and make sure you're in a good place to listen to some potentially uncomfortable truths. Better to get it all out into the open than to sweep it under the rug.
On Friday, the year's second full moon in Libra comes our way.
Although Monday's talks could be polarizing, harmony returns on Friday, April 19, when the second in a back-to-back pair of full moons lands in Libra, the sign of the scales. During the two weeks that follow, the stage will be set for peace talks and co-created solutions. Connections that have been percolating since the March 20 equinox (the date of the first full moon), or the Libra new moon last October 8, could hit a defining moment. Couples may decide to make their status official—and in an Instagram-worthy way! For others, the question may be: Are we doing this or not? Enjoying someone's company is only half the equation. How secure and connected do you feel when the two of you are apart?
If your potential partner can't commit to your required level, you may decide to cut 'em loose for serenity's sake. Nothing's more unsettling than being in a constant state of flux! (Even if it masquerades as chemistry and excitement initially.) Before you cut bait, could you hash out a creative compromise? If so, use the two weeks following the full moon to get everything onto the negotiating table. Remember: Things don't have to be split 50/50 in order to feel fair; in fact, trying to force that might be part of the breakdown. Could you divide up responsibilities to play to each person's strengths?
Taurus season starts Saturday. Bring on the good food, soft fabrics, and all the finer things in your life.
Squeeze in plenty of "me time" before the weekend while the Sun burns through its last five day in self-authorized Aries. On Saturday, el Sol hunkers down in grounded, stable Taurus until May 21, shifting our energy to practical matters. Simplify anything that's become too complex—but not at the expense of luxury. Tasteful Taurus loves life's finer things, as long as they have a legit purpose, too. For the past four weeks, Aries has been stoking our creativity and originality. Now, the rubber meets the road. Which of these innovative Ram-spurred visions can we actually bring to life? Taurus time is all about planning, project managing, and putting some practical magic into the recipe. But don't worry, the muse hasn't left the building! On Wednesday, crafty Mercury will pick up the Aries baton until May 6; then on Saturday, creatrix Venus will storm the Ram's realm until May 15. Originality AND practicality will be the key ingredients over the next two weeks, so make sure to add both to your recipe for success.