The 4 Best Keto Diet Apps Of 2019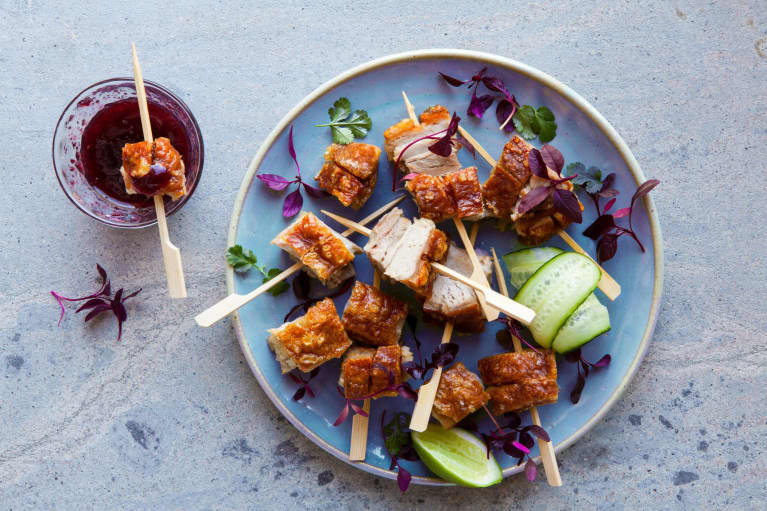 Many of us start the new year hoping to make a change in our diet, relationships, self-care, career, or finances or maybe even in each area. While this is exciting, it can be daunting to actually get started.
If you are looking to try out one of the most talked about diets of 2018 (we're talking about the keto diet), there are also some keto-friendly apps that can help you along the way. The keto diet is one high in good-quality fats like avocado and olive oil, moderate in protein, and low in carbs.
The keto diet made headlines in 2018 (which we predicted in 2017!) for benefits like lowering blood sugar and increasing insulin sensitivity, which could protect against type 2 diabetes and Alzheimer's; the potential to treat Parkinson's disease and epilepsy; not to mention weight loss, reduced inflammation, and fewer free radicals; which can harm our DNA.
In a society that promotes and enables a high-sugar, high-carb, and fatty-foods diet, you may be wondering, how will I be able to do this?
You're not alone. That's exactly why we are here to give you the top four apps we recommend to help you go keto in 2019. Whether you are interested in giving the diet a try, just starting, or a fan of ketosis, these handy apps will help you find more ease on your keto journey:
Carb Manager is the perfect keto companion with data on over 1 million foods including net carbs and macro- and micronutrients. It makes grocery shopping easy with a bar-code-scanning option so you can know exactly what's in the food before you purchase it. One of the best features of this app is you can take a photo of any food, and Carb Manager will tell you its nutritional information. This can be life-changing when you're out and about.
For those who are worried about staying keto while eating out, no need to worry, Carb Manager lists popular meals at restaurants along with a net carb count. Not convinced? You can also integrate this app with your other favorite health apps and have access to more than 1,000 low-carb Carb Manager–tested recipes, 350,000 web recipes, and 10,000 user-added recipes.
Equipped with a calorie counter, recipe importer, and nutrient tracker, My Fitness Pal will truly be your new pal—a pal that helps you meet your goals every day.
This app is all about personalization. Its bar-code scanner can tell you nutrient information for over 4 million products, and the app has a database of over 6 million foods. My Fitness Pal also allows you to come up with your own recipes and save your favorite meals at restaurants. What's better than staying in ketosis while also trying out some new foods?
We're all about making friends while doing the hard stuff, so this community-focused app was a no-brainer for us. The KetoDiet app, coined as "the original low-carb app" by its creators, the Ketodietapp.com, is the whole package with easy-to-use macro and carb trackers, a calculator to help you set goals, and hundreds of recipes and snacks. It even has trackers for weight, body fat, mood and energy, and glucose. The KetoDiet challenges and Facebook support groups will definitely help you stay motivated.
The Total Keto Diet app is a great option for those starting out as well as seasoned keto dieters. It was developed by Tasteaholics, an online educational platform that promotes low-carb eating. This sentiment carries over to the app, which offers an extensive beginner's guide, a robust recipe library, and the option to save all your favorite meals and build your own shopping lists. The app also offers a keto calculator, macro tracker, and the opportunity to have your own recipes featured in the recipe hub. This will help take the stress away from needing to have it all figured out.
We hope these apps save you time, stress, and confusion on your keto journey!
Want to turn your passion for wellbeing into a fulfilling career? Become a Certified Health Coach! Learn more here.