Can't Keep A Secret? Here's Why That's Not Necessarily A Bad Thing
Licensed Marriage and Family Therapist
By Linda Carroll, M.S., LMFT
Licensed Marriage and Family Therapist
Linda Carroll is a licensed marriage and family therapist and board-certified life coach currently living in Oregon. She received her master's degree in counseling from Oregon State University and has practiced psychotherapy since 1981.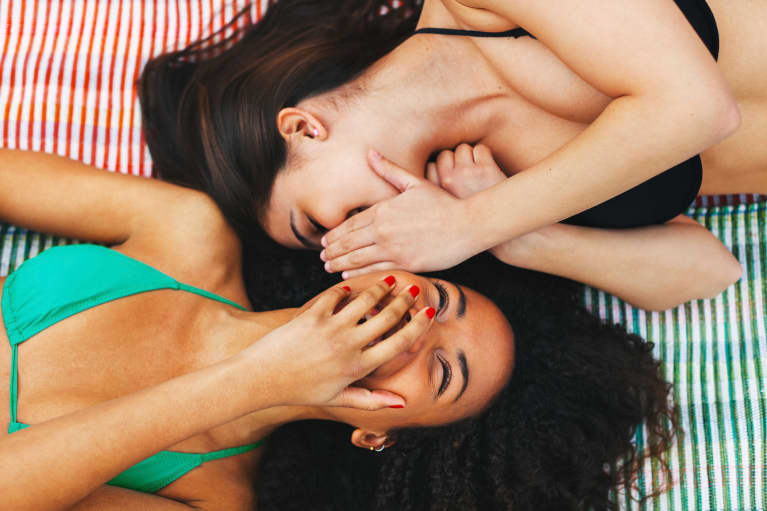 When I was 38, I met a close friend from high school for lunch at a restaurant in San Francisco. It was the first time we had seen each other in 20 years. We talked nonstop for two hours.
At one point I said to her, "I always loved coming to your house. Your family seemed almost perfect. I remember your dad was a great cook, and your mom knew more about fitness than anyone. She was always slim, tan, and talking about her latest exercise retreat." She looked at me for a few seconds and then replied, "Right. My dad cooked because my mother was usually too drunk. My mother was skinny because she didn't eat much, and she was tan because she was always going to 'dry out' at a treatment center in Arizona. We told people that she was at exercise retreats."
I was stunned. I had idealized her family as a perfect one and hoped that someday I, too, would belong to such a family.
Then, she said, "I loved going to your house." We repeated a similar conversation with her telling me how perfect everything seemed in my family, followed by my revealing what was really going on. As I told my own family secrets to her, she seemed to be as shocked as I had been when she had revealed her truth.
She commented, "I have had years of therapy to handle my childhood and my family. It took years for me even to be able to talk about what really happened." Then she said something I never will forget: "If we could have talked to each other then, so openly and without secrets, I wonder if I would have needed all those years in therapy?"
A new paper published this month in the journal Social Psychological and Personality Science, which looked at more than 800 people with over 13,000 secrets over 10 different studies, suggests my friend may have been right. The researchers surveyed people about the nature and extent of their secrets, asking what kinds of secrets they keep and how they, as secret-keepers, have been affected by them. They found there are burdens to keeping secrets that affect our health and self-esteem and that, conversely, sharing secrets can actually improve our well-being.
With that in mind, here are four important insights about secrets that can shed light on their emotional power:
1. Privacy and secrets are different.
Privacy refers to making a conscious choice to impose a boundary around something we choose not to share because it feels like our own business. Secrecy tends to be motivated by shame, the fear of judgment, or some kind of retribution if it is told.
Secrets are often accompanied by our own self-judgments and discomfort. Often, secret-keepers feel that they have broken a rule, taboo, or agreement and would like to deny this or for the situation to go away. By contrast, privacy is not motivated by efforts to avoid reprisal, and it is not about misrepresenting ourselves to others. It also lacks the discomfort we often feel when guarding a secret.
2. People have 13 secrets on average, the researchers found.
And five of those secrets have never been told to anyone. The most frequent ones involve lying and stealing, violating someone's trust, or something related to sexual attraction.
3. One significant cost of keeping secrets is the increased feeling of being inauthentic.
That inauthenticity leads to reduced levels of self-esteem, an inability to be spontaneous, and a great deal of worry about being found out. People think about the secrets they keep even when they are not actively withholding them, during irrelevant situations like grocery shopping, taking a shower, or trying to fall asleep. In other words, they are never free from the burden imposed by having to withhold secrets.
4. Secrets also take a toll on physical health by creating a burden on the body.
Our brains are "wired" for honesty via the cingulate cortex, a part of the brain that handles emotion and motivation. Protecting secrets creates stress, as we are not allowing this part of the brain to function properly. This manifests as body pain, lowered energy levels, and a decrease in general well-being. People spend three times more time thinking about the secrets they keep than they spend trying to hide them. This stress affects their physical health.
To be clear, the answer is not to rush to share our "13 secrets" with the first person we meet for lunch.
Instead, we need to make wise and conscious decisions about how to relieve ourselves of the burden of holding them so closely. The researchers suggest something called a "controlled release"—that is, letting go of secrets in ways that will not further our shame.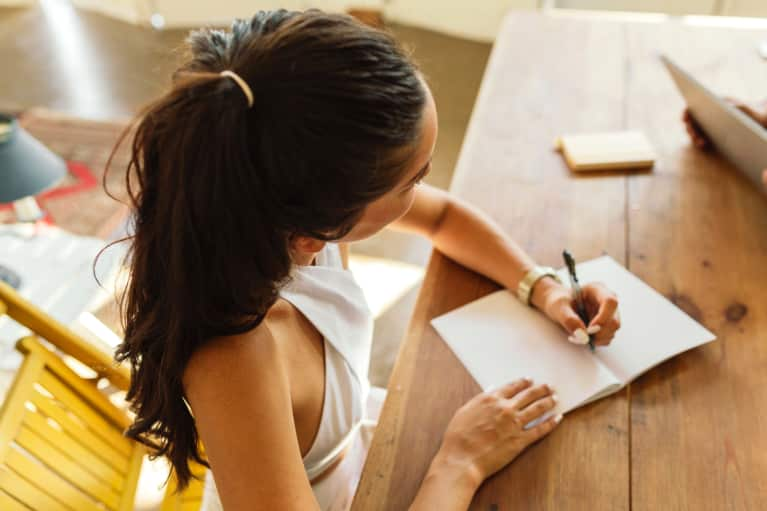 One way to do this is by writing in a journal. Then a person can move on to think of one thing they would be willing to share with someone else and the "safest" person they know who they could tell.
I'm not sure that it would have been wise for me and my friend to have revealed family secrets at 15, especially considering the era and the culture we lived in at the time. But I can't help thinking about the wisdom in her words. If we can become a little more authentic about our common struggles, we may not have to feel so isolated and ashamed about our common human condition.
Consider the success of the website Post Secret. For the past 10 years, people who do not know one another have sent written, scribbled, or pasted secrets on a postcard to a home in Maryland. Every Sunday, the site's founder, Frank Warren, shares many of them through the site. Although he started this as an art project, Post Secret is now entering its second decade and has received more than 1 million cards.
"Secrets are universal," Warren told BuzzFeed in 2014. "I go to my mailbox, and secrets are coming from different countries, different continents. They're all expressing the same taboos and longing and heartbreak and hope. We think that secrets separate us and make us different. But if you find the courage to share them, we shatter that illusion. We see that secrets aren't walls; they're bridges."
As a therapist and a life coach, I know the great relief that comes to clients when they share a secret they have been holding because of self-judgment or from fear of rejection or retribution. Sharing wisely is the first step toward self-compassion and realizing that acknowledging our common humanity is the path to true empathy and intimacy.
Now, here's your 5-step guide to finally sharing your inner truth.