7 Ways Telehealth Is Changing The Future Of Health Coaching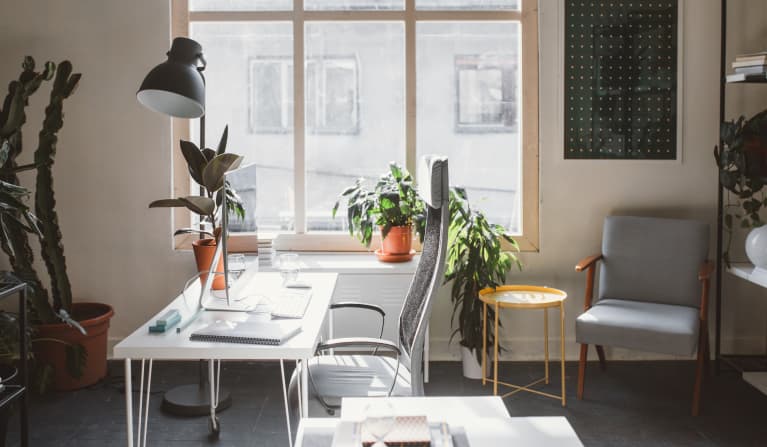 The ever-expanding landscape of virtual health care, also known as telehealth, is taking impressive steps forward amid COVID-19. With digital-first lifestyles as the new normal, health care practitioners have shifted how they respond, assess, and care for patients outside of the usual in-person paradigm—while providing instant access to valuable wellness and education support.
This shift in services has affected the way a number of health professionals operate, including health coaches. Now more than ever, health coaches are readily available through health-based platforms such as apps, virtual health clinics, automated wellness programs, and other digital health tools. These platforms seamlessly connect professionals with patients and clients, to address their health needs on a more comprehensive level. This form of remote health coaching can have a number of benefits beyond accessibility—like seamless daily communication, enhanced training, and advanced care planning—to help support a clients' health and well-being.
While we continue to navigate today's pandemic world and beyond, it's clear that telehealth can and should be a mainstay within our health care tool kit. As a mindbodygreen functional nutrition coach, I've noticed several ways telehealth is shaping the future of health and nutrition coaching worldwide:
1.
It reduces travel time.
"One of the obvious perks to telehealth is cutting down on commute time. It also enables you to work from anywhere if you want or need to travel or maintain a flexible schedule," says health coach Jess Cording, M.S., R.D., CDN, INHC. Little to no traveling also means less cost for gas, transportation, and parking—serving coaches, clients, and the environment, alike.
2.
It supports public health initiatives.
Telehealth's stay-at-home service option helps reduce the risk of disease exposure and transmission, allowing for a safer coach-client interaction, especially for vulnerable and at-risk individuals.
And those benefits extend beyond the confines of a pandemic. For Cording, "in the hospital and clinic setting, I've found telehealth to be an excellent solution for providing continued care, even when it's been unsafe for patients to come to the office for a session due to weather or concern for illness."
3.
It creates broader access to health services.
As the World Health Organization (WHO) writes, "Telehealth can achieve universal health coverage by improving access for patients to quality, cost-effective health services wherever they may be." And that applies to health and nutrition coaching services, too. Telehealth allows coaches to reach people in new, varied, and prompt ways—enabling them to expand their client base and reach.
4.
It makes it more convenient.
Hello, simpler scheduling. Convenience and flexibility are two telehealth highlights—particularly for health coaching, where prioritizing, managing, and scheduling time is key to creating an efficient client-coach interaction. In general, telehealth can be a less time-consuming option for both coaches and clients.
5.
There's less startup cost for coaches.
"Not having a physical office space reduces overhead if you would otherwise be paying rent, or it can help you have more privacy if you were seeing people in your home," says Cording. Telehealth is low-cost to implement, allowing health and nutrition coaches to expand their client base beyond traditional brick-and-mortar facilities.
6.
It fosters more accessible price points.
Aside from reducing general costs, "telemedicine offers the opportunity to create services at a wide range of price points, to help make health coaching accessible to more people," explains Cording. Using technology paired with more widespread access to clients makes health and nutrition coaches' scope of practice, services, and salience boundless.
7.
It helps facilitate preventive care.
A cornerstone of functional medicine is prevention—which involves teaching individuals how to create sustainable practices and lifestyle modifications that promote health and well-being. Telehealth broadens the scope of people who can access and seek preventive care to help: educate themselves, bolster their long-term health, and improve health outcomes.
Telehealth is a driving force behind today's changing health care, social, economic, and cultural landscapes. For health and nutrition coaches, this represents an opportunity to help shape communities' health future, using accessibility, technology, and education as potent tools for transformation.