This Old-School Martial Art Is A New Wellness Favorite
mbg Contributor
By Krysten Peck
mbg Contributor
Krysten Peck is a freelance writer specializing in arts, wellness, brands, and visual storytelling. She received a bachelor's degree from Dickinson College.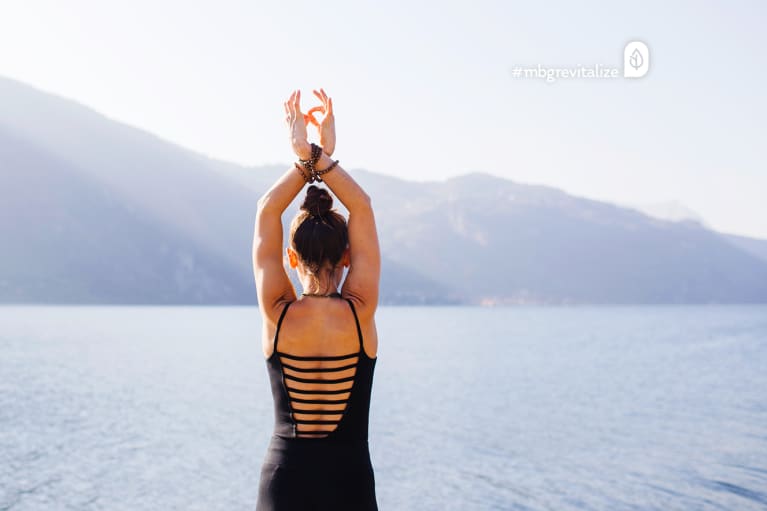 We just wrapped revitalize 2018! Our fifth annual revitalize gathered together the world's most knowledgeable experts and influential thought leaders for discussions on the biggest issues facing the world today—and how wellness is part of the solution. We brought you highlights on mbg's homepage and at #mbgrevitalize on Instagram and Twitter! Now you can begin to dive into the videos from the biggest event in wellness!
For more than 30 years, co-founder of Strala Yoga and tai chi expert Mike Taylor has been practicing Eastern movement and healing, including tai chi and qigong. Mike's philosophy of tai chi involves an element of imagination, where the intuition guides your movement informs your connection to the breath. Through countless competitions and extensive study in mind-body medicine at Harvard and complementary medicine at Oxford, Taylor has developed a unique form of tai chi that emphasizes individual strength and capabilities over rigid and limiting traditional practices.
During his session at this year's mbg revitalize, Mike Taylor walked a group of attendees through the evolution of his tai chi practice and discussed the importance of reframing the martial art as an entry point for letting go of stress and healing the body from the inside out. He also tapped into the nature of "chi"—the energy focus for both tai chi and qigong. Though tai chi tends to be more physical and mechanical in body movement, Taylor's presentation teaches us how to access our chi with ease and curiosity for a more expansive experience. Tap into your center and join the body-opening talk and activity here!