The U.S. Is Officially The Only Country Against The Paris Climate Agreement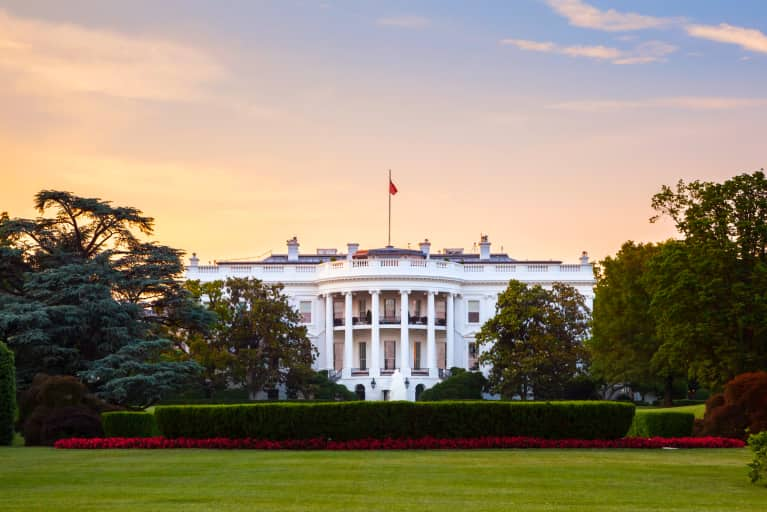 November 8, 2017 — 9:55 AM
Yesterday, the Syrian government announced plans to join the Paris Climate Accord, leaving the U.S. as the lone country opposed to the deal. In order to keep global temperatures less than 2 degrees Celsius above pre-industrial levels, the agreement calls on each country to craft a plan to fight climate change.
While the Obama administration initially signed on to the agreement in December 2015, President Trump voiced plans to leave it this June, claiming that switching over to clean energy will hurt the U.S. economy.
Out of the United Nation's 193 member countries, only two others weren't signed on to the agreement as of this fall: Nicaragua and Syria. Nicaragua initially claimed that it wouldn't sufficiently address climate change, but the country changed its tune and signed on last month. And while Syria was not present for the initial climate negotiations, the country's Deputy Minister of Local Administration and Environment, M. Wadah Katmawi, said that it too will now ratify the accord, during a meeting at the start of the COP23 climate change conference in Bonn, Germany.
The fact that the second-worst emitter of carbon dioxide in the world (behind only China) is the only one against the agreement clearly reflects poorly on the U.S. as a nation.
"Now the entire world is resolutely committed to advancing climate action—all save one country." Paula Caballero, global director of the climate program at the World Resources Institute, tells The Guardian. "This should make the Trump administration pause and reflect on their ill-advised announcement about withdrawing from the Paris agreement."
The good news is that individual American states are starting to take matters into their own hands and forging ahead with impressive climate change reduction plans.
Check out how one state is leading the way towards renewable energy, and find out how to encourage your representative to make more of a push here.