Our Food Isn't Grown To Taste Good — And Dan Barber Wants To Fix That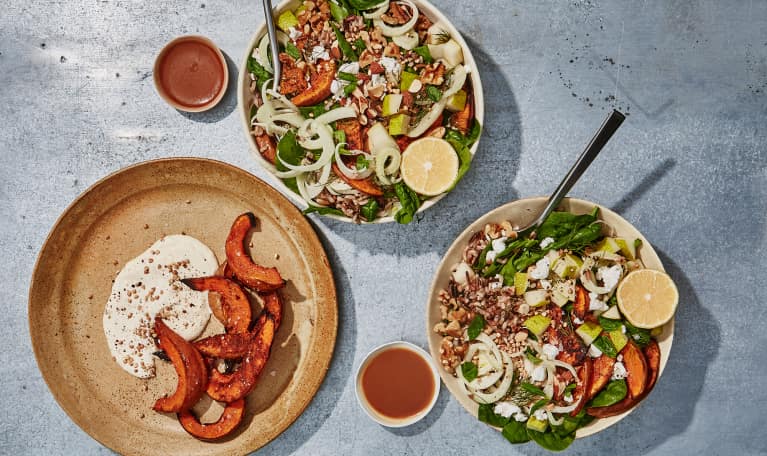 November 1, 2018 — 9:15 AM
There's a laundry list of traits that breeders (aka the unsung heroes of the food industry who create seeds to pass along to farmers) think about when designing different fruits, veggies, and grains: uniformity, ease of growth, and water absorption being some of the biggies.
Notice that flavor and nutrients don't make this list! Most of the time, industrialized agriculture prizes crops that always look the same, retain a lot of water so they weigh more for less cost, and can be grown anywhere in the world—taste and health be damned.
Why isn't our food made to be flavorful?
At a recent food waste summit put on by the nonprofit Food Tank, Dan Barber, farm-to-table chef and owner of Blue Hill and Blue Hill at Stone Barns, gave an example of this flavor fallacy: The butternut squash. "In the case of squash specifically, 80 percent of the market is butternut squash," he told the crowd. "But it's 75 percent water, and it doesn't taste good!"
Barber, who is also the co-founder of a new seed company called Row 7, added that by adding more nutrients to foods like these, you also make them more palatable. "When you select for nutrient density, you're selecting for deliciousness. They're actually one and the same thing, which we tend to forget," he said. "There's a false choice between flavor, nutrient density, and yield."
When mbg caught up with Barber after the event, he added that more nutritious crops also tend to be easier on the planet since they return some of their nutrients to the soil as they grow.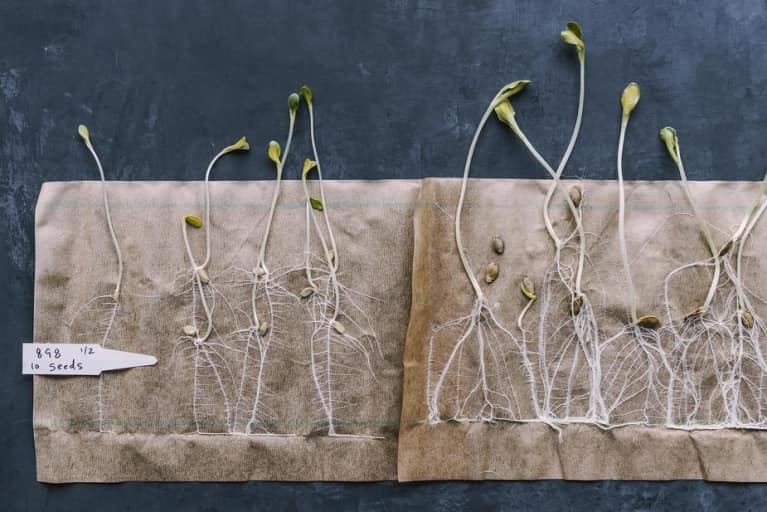 So what gives? Why haven't we been breeding for delicious, nutritious, sustainable crops since the beginning? Well, for starters, crops that haven't been bred for uniformity (heirloom tomatoes, for example) tend to scare off the everyday consumer at the grocery store. Plus, when you stop breeding for water, the customer starts paying more for a smaller product.
Barber is one of many chefs who are willing to pay a premium for higher-quality produce, and he's long been showcasing new and innovative breeds at his famed restaurants. "We always go back to flavorful ingredients because you don't have to do backflips to make them taste good," he said. "It makes us look like better chefs."
With Row 7, he is hoping to show breeders that there's a wider net of people who are willing to advocate for more nutritionally dense food outside the world of white tablecloths and tasting menus.
"Row 7's mission is to make flavorful, nutritious produce available for dining rooms and kitchen tables everywhere. By using the broadcasting power of chefs and breeders to address these issues in the food system, we're ensuring that flavor doesn't only sit in a high-end restaurant and becomes an everyday pleasure," he said.
What Dan Barber says about the future of good food.
So far, the company—which Barber started alongside breeder Michael Mazourek and seedsman Matthew Goldfarb—has rolled out seven varieties of seeds that are bred for flavor and nutrition and are available for large-scale processors and home growers alike to purchase online.
And as of today, you can find one of them—a 6-inch "Robin's Koginut" squash that has 15 to 20 percent smaller yield than a traditional butternut but is worlds more flavorful, rich, and sweet—on the menu at Sweetgreen. It's a cross between two squash varieties and has a "built-in ripeness indicator," meaning it changes color when ripe to inform farmers that it's time to pick it off the vine. (It's important to note the difference between seed breeding and genetic modification here: Seed breeders will work with the tens of thousands of genes that plants naturally have versus calling on high-tech methods of genetic engineering.)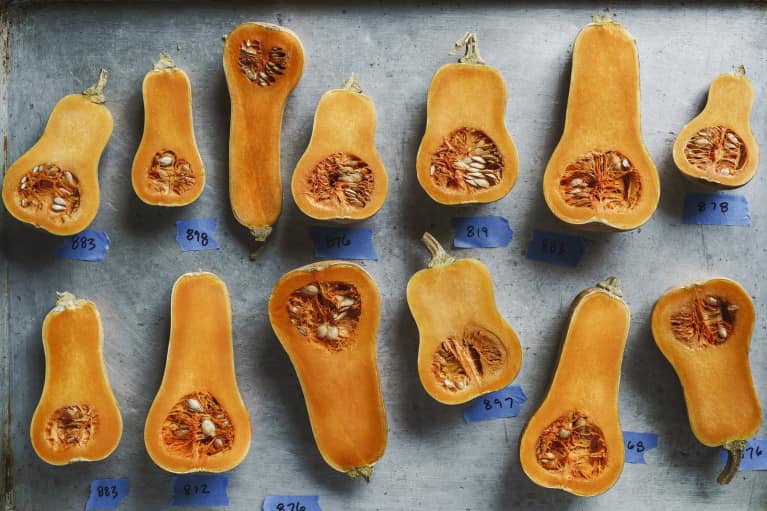 "Part of our food ethos has always been finding new ways to source smarter, make better decisions and help customers be a positive force in the world and on the food system and that's why we were first to the drawing board with Dan to talk about Row 7 at a national scale," says Sweetgreen co-founder Nicolas Jammet. "We used our network of 150+ local farmers, several of whom planted and harvested 23 acres of 100,000 Koginut Squash across the country."
At Sweetgreen, the Koginut will be paired with pears, sliced fennel, basil, local goat cheese, raw walnuts, toasted almonds, toasted buckwheat, organic wild rice, organic spinach, a lemon squeeze, and balsamic vinaigrette in a limited-edition salad bowl and be available as roasted "fries" for dipping in soft, smoked goat cheese. The squash will also be made available for purchase as a whole veggie—a first for Sweetgreen. "The Koginut squash is a beautiful and unique vegetable and we wanted customers to see what it looked like before it goes into the bowl," Jammet explains. "We also wanted people to experiment with the Koginut on their own and play with it in their kitchens.
Barber and his team hope that introducing this little squash to the mass market will start what they refer to as a "flavor mutiny" and show more people just how delicious real food can be.
"I believe that flavor is the future," Barber proudly said. "And Sweetgreen's diners are participating in a national experiment focused on the future of good food."