Jeans, Jumpsuits & Kaftans, Oh My! The Ultimate Eco-Wardrobe For Fall
mbg Sustainability Editor
By Emma Loewe
mbg Sustainability Editor
Emma Loewe is the Sustainability Editor at mindbodygreen and the author of "The Spirit Almanac: A Modern Guide To Ancient Self Care."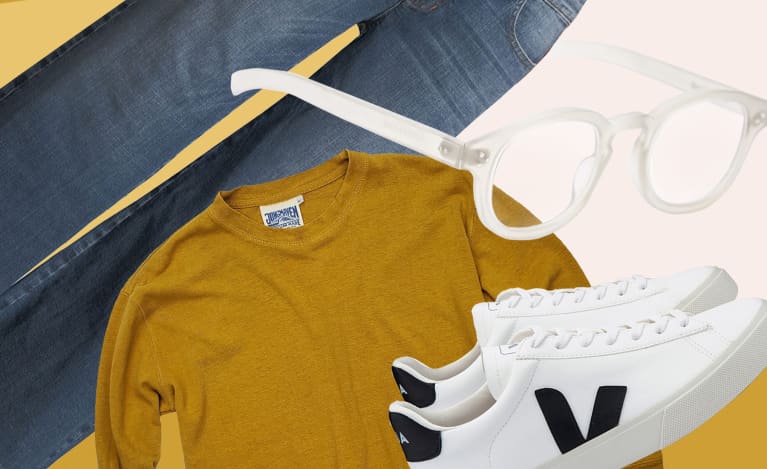 Our editors have independently chosen the products listed on this page. If you purchase something mentioned in this article, we may
earn a small commission
.
If there was ever any doubt that eco-fashion is going mainstream, New York Fashion Week just squashed it and politely placed it in a (reusable) bag. While Fashion Weeks passed have had their own glimmers of green here and there, this year felt like an all-out catwalk of sustainable designs and commitments.
Gabriela Hearst, a luxury designer from Uruguay, put on an entirely carbon-neutral runway show by reducing her emissions and buying credits for what was left over. Her backstage was noticeably quiet as hairstylists traded in blow-dryers for gel to cut down on electricity. For Gucci's upcoming show in Milan's Fashion Week, the massive company also plans to put on a carbon-neutral production and offset the travel emissions of its staff of 1,900.
Other designers at NYFW chose to celebrate sustainability through their fabrics and finishes. Diane Von Furstenberg revealed a new version of her signature wrap dress that's made from fabric scraps. Maria Cornejo partnered with Hyundai—yes, that Hyundai—to repurpose car seat waste into high-fashion looks. And at the Collina Strada show, a runway styled to look like a late summer farmers market displayed pieces made from upcycled material.
The fashion industry, it seems, is starting to creatively reimagine itself as a less wasteful place. As consumers, we can support this sustainable transition by ditching fast fashion in favor of timeless pieces that will have a place in our closets for the long haul. Here are 10 fall staples that fit the bill:
1. ADAY Essentialist T-Shirt
ADAY ups the crave factor of uniform dressing with its line of streamlined basics. The brand's new Plant Life capsule is made from natural materials that don't require much water to process, like this breezy beechwood fiber tee.
ADAY Essentialist T-Shirt ($75)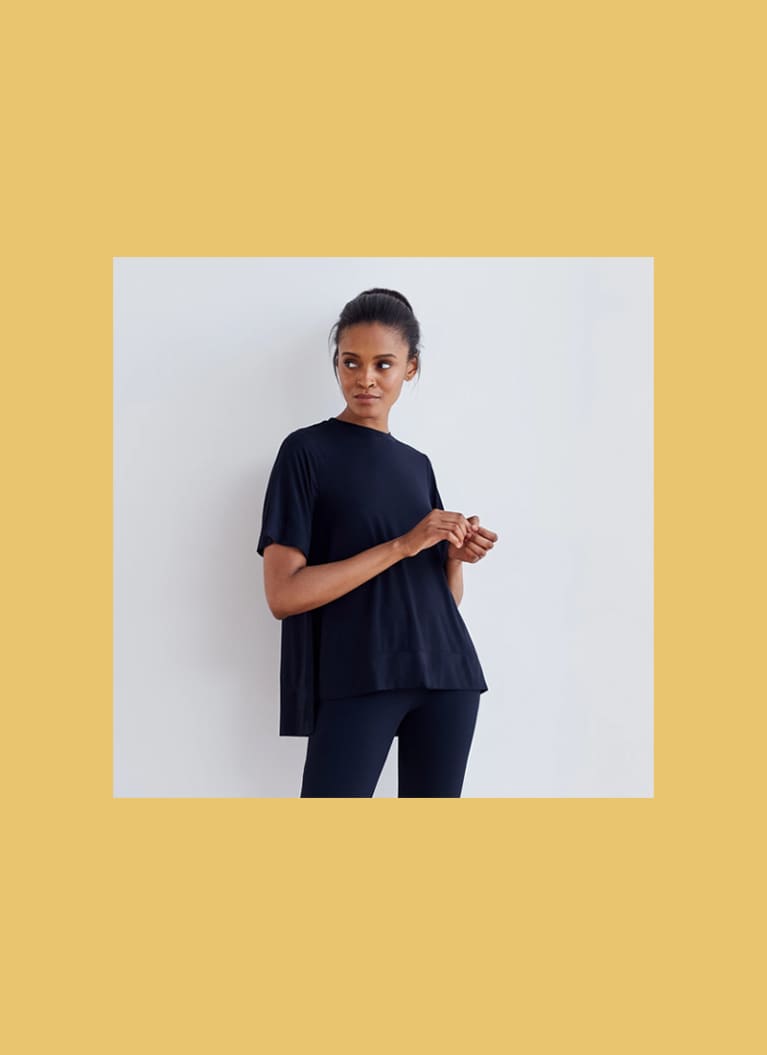 2. Jungmaven California Pullover
Hemp requires less water and land to grow than alternatives like organic cotton, and it's more resilient to round after round of washing, too. This sweater from hemp-centric company Jungmaven is a cozy intro to the earth-friendly material.
Jungmaven California Pullover ($88)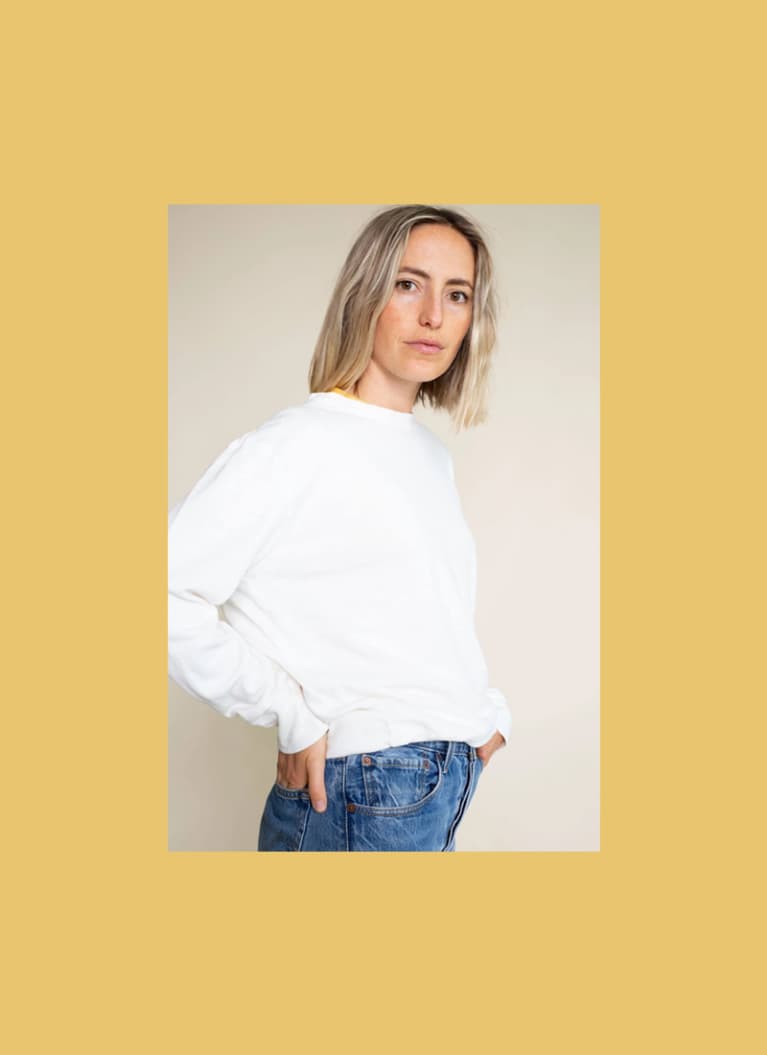 3. Amour Vert Irene Wool Coat
This camel coat, made from 70% recycled wool, would gladly be your splurge purchase for fall. Its wool is ethically sourced from Italy and sewn in small factories in California.
Amour Vert Irene Wool Coat ($298)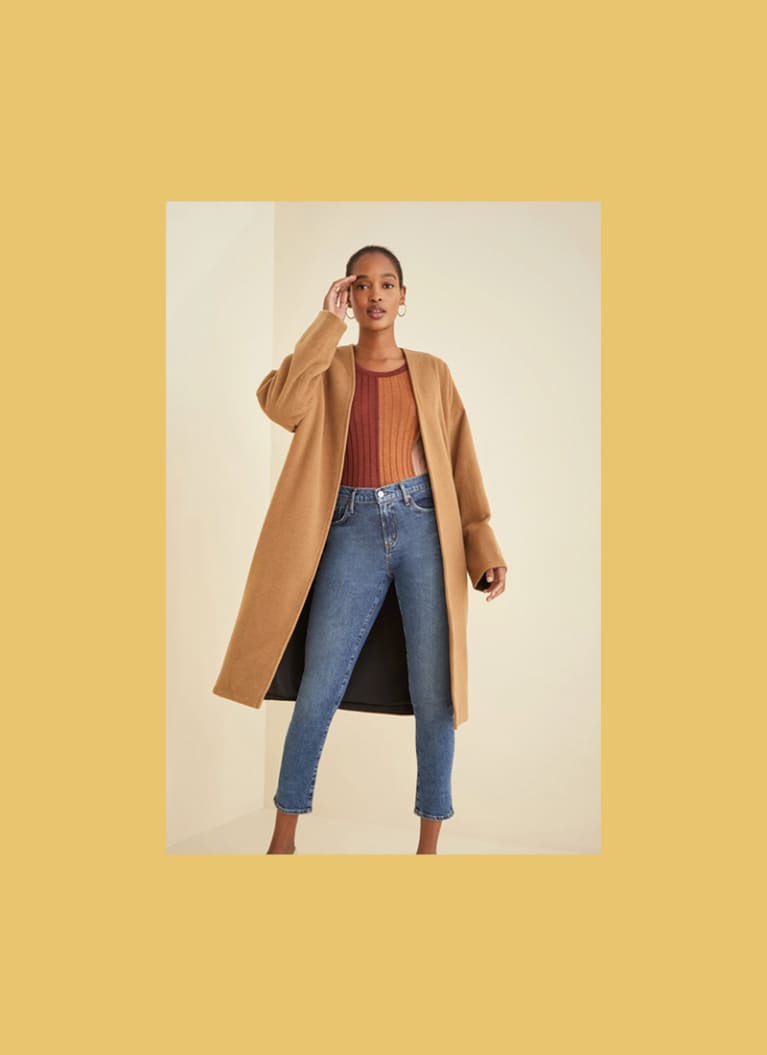 4. Genusee Roeper Eyeglasses
Since the Flint, Michigan, contaminations, residents have been using bottled water for cooking, cleaning, etc. Mission-driven eyewear brand Genusee is making glasses out of all of that plastic, and each pair contains up to 15 water bottles. Proceeds from the Michigan-based company go directly back to job creation in Flint.
Genusee Roeper Eyeglasses ($99)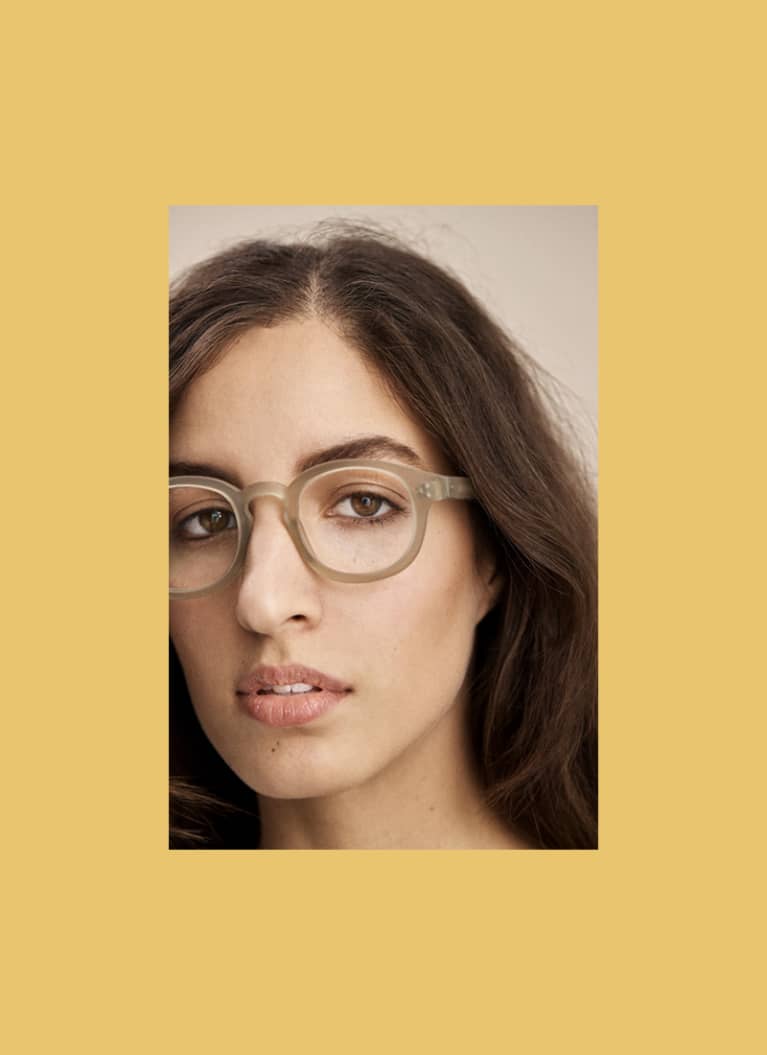 5. Veja Campo White Black
Veja's minimalist sneakers are made from rubber and leather that's sustainably sourced from farmer associations in Brazil and Peru. The company has long been involved in protecting the Amazon, and it's managed to preserve nearly 300,000 acres of the rainforest from development to date. (Pssst... Veja just dropped a line of "post-petroleum" running sneakers made with recycled and bio-based materials, too!)
Veja Campo White Black ($126)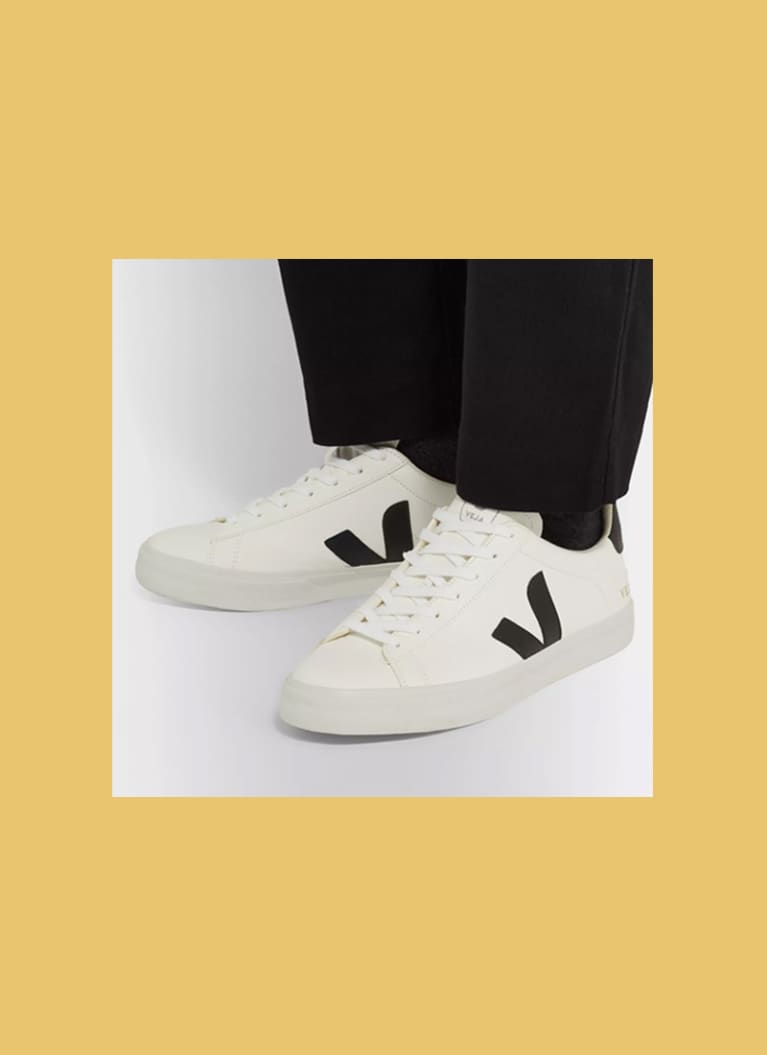 6. Reformation Mccoy Denim Jacket
Tons of water go into the making of a typical pair of jeans, so Reformation is experimenting with denim alternatives that are less resource-intensive. A portion of this jacket is made from lyocell, which comes from fast-growing eucalyptus trees.
Reformation Mccoy Denim Jacket ($128)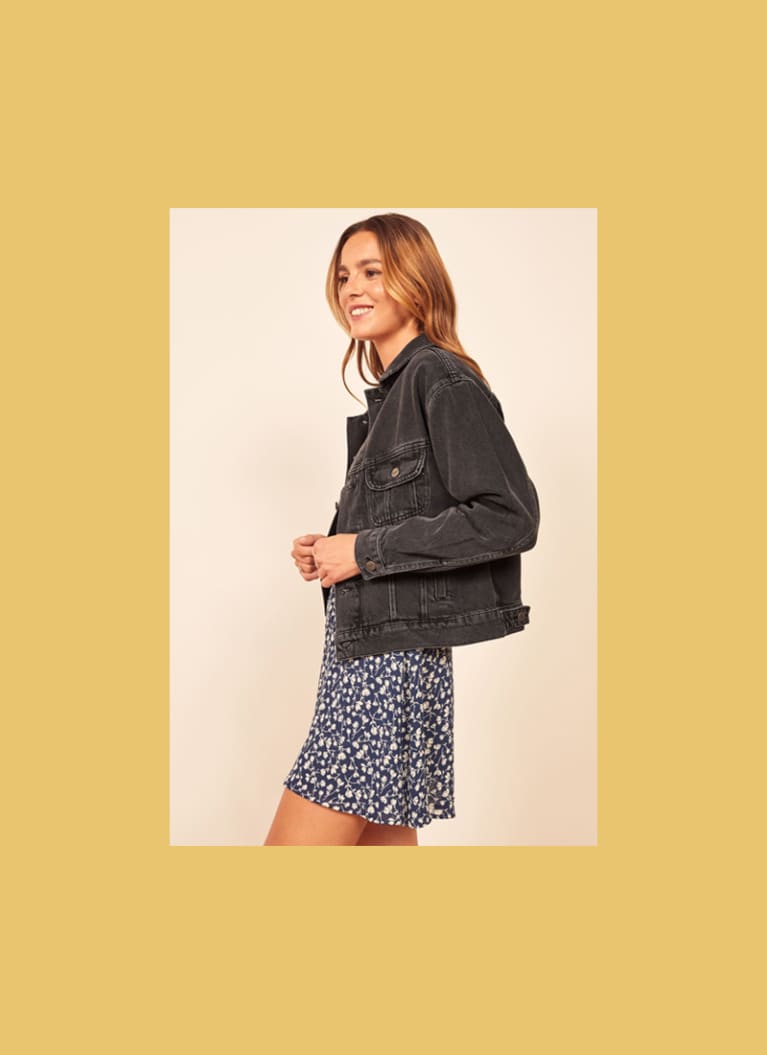 7. Eileen Fisher Organic Cotton Stretch Wide-Leg Jean
A trailblazer in the eco-fashion world, Eileen Fisher has long questioned how to make her clothes easier on the earth. Her latest project involves giving old garments a second life by turning them into layered artworks and tapestries. I'm eyeing the designer's wide-leg jeans for cozy fall outings, partially because they're made with organic cotton and partially because they're on major sale right now.
Eileen Fisher Organic Cotton Stretch Wide-Leg Jean ($89)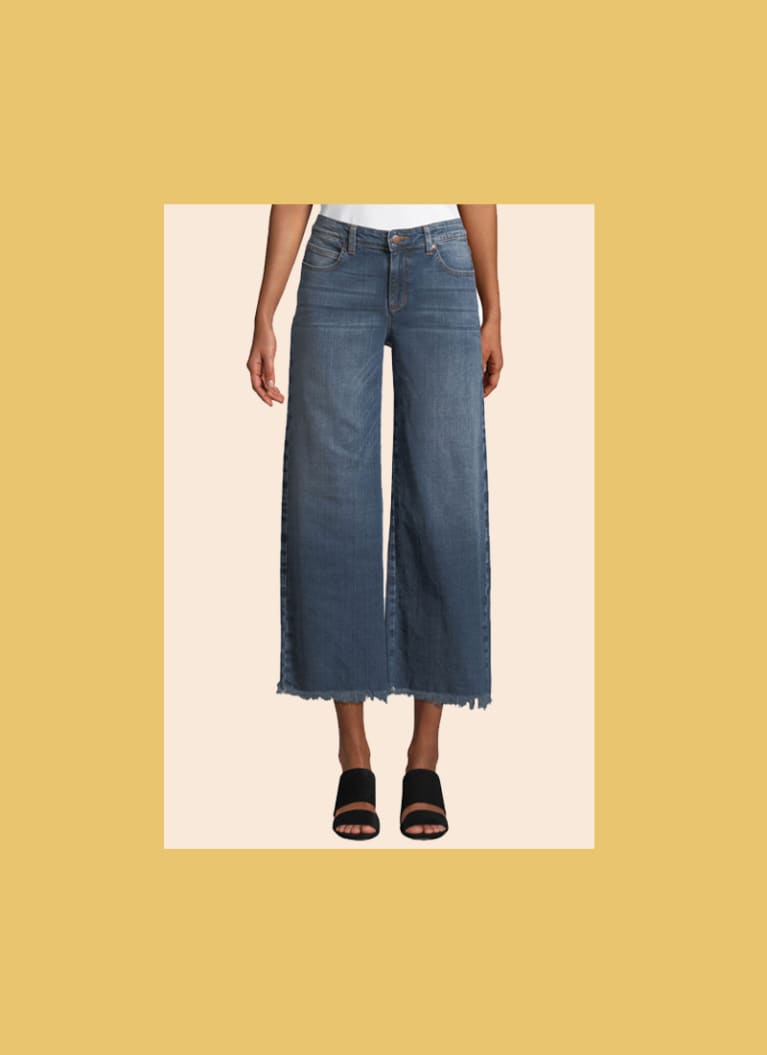 8. Tonlé Long Kaftan
Tonlé is a small, zero-waste fashion company based in San Francisco. All of its garments, including this beautiful kaftan, are made out of discarded and deadstock fabric that's been collected from manufacturers around the city.
Tonlé Long Kaftan ($84)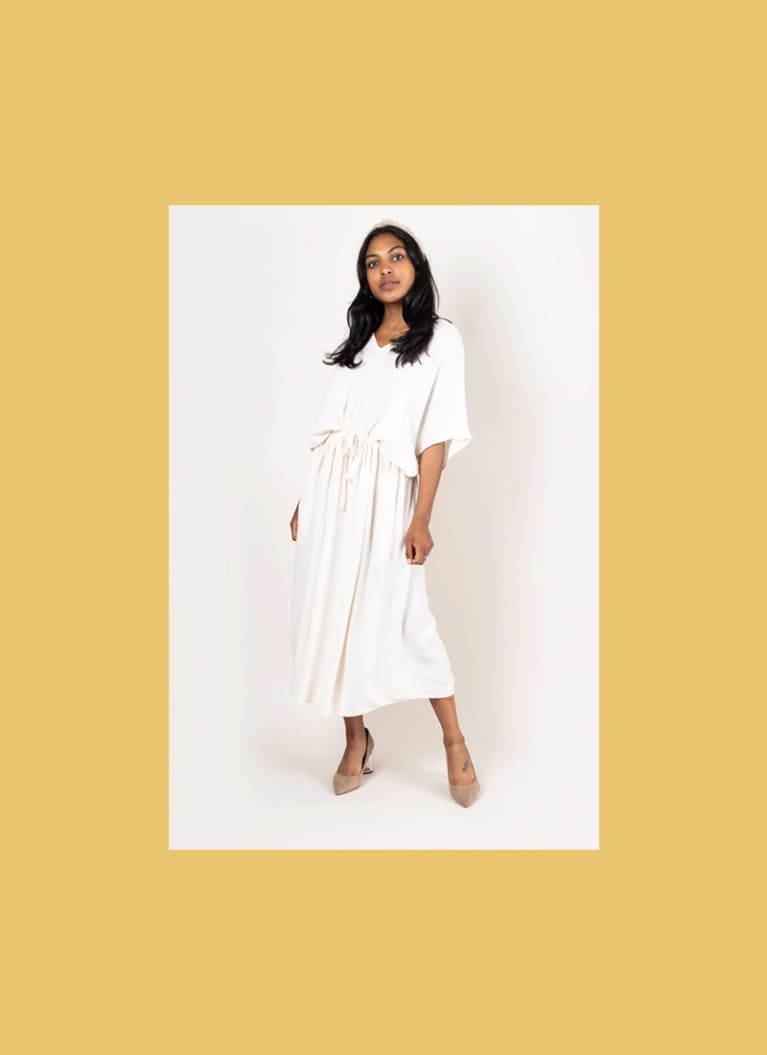 9. Conscious Clothing Surplus Jumpsuit
Part of the appeal of Conscious Clothing's handmade staples is that they can be easily altered and customized to fit better and therefore stay in your closet longer. This versatile jumpsuit is made from linen, another earth-friendly natural fabric.
Conscious Clothing Surplus Jumpsuit ($195)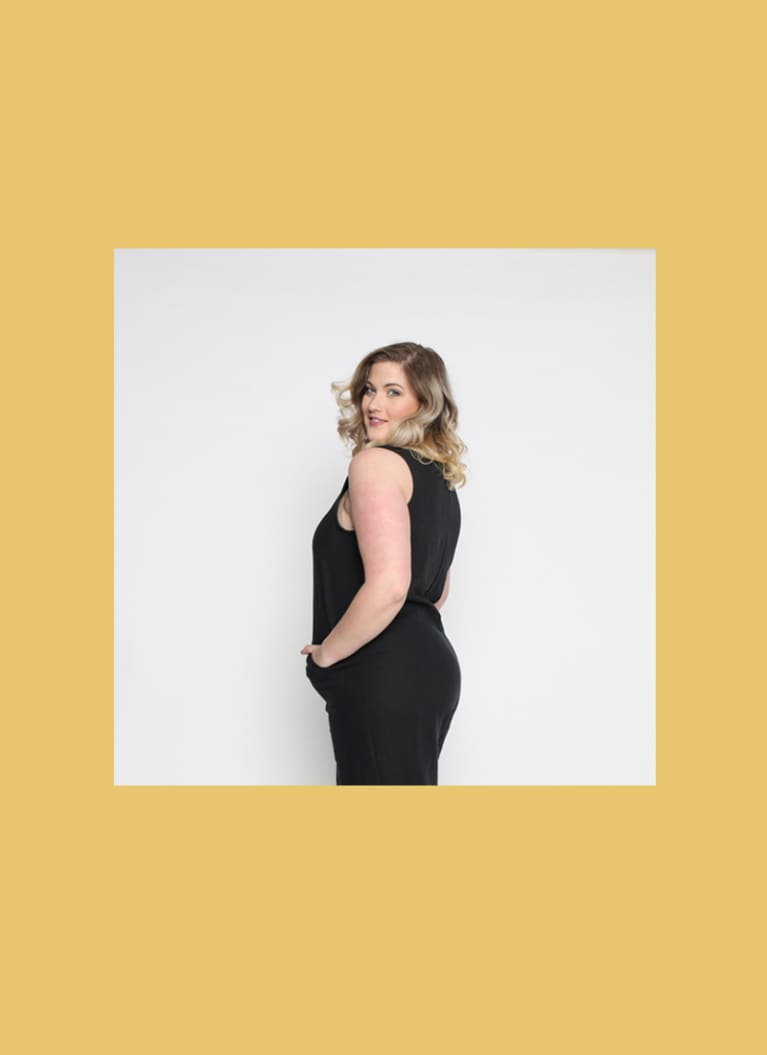 10. Organic Basics SilverTech Active Leggings
No mindbodygreen capsule would be complete without a good pair of yoga pants, and these ones from Organic Basics are treated with a silver-infused material that staves off odor-causing bacteria so you don't need to wash them as much. Stay calm and down dog on.
Organic Basics SilverTech Active Leggings ($94)