The Surprising Supplement That Can Enhance Your Energy (& Help You Keep A Post-Workout Glow)
mbg Associate Editor
By Jamie Schneider
mbg Associate Editor
Jamie Schneider is the Associate Editor at mindbodygreen, covering beauty and health. She has a B.A. in Organizational Studies and English from the University of Michigan, and her work has appeared in Coveteur, The Chill Times, and Wyld Skincare.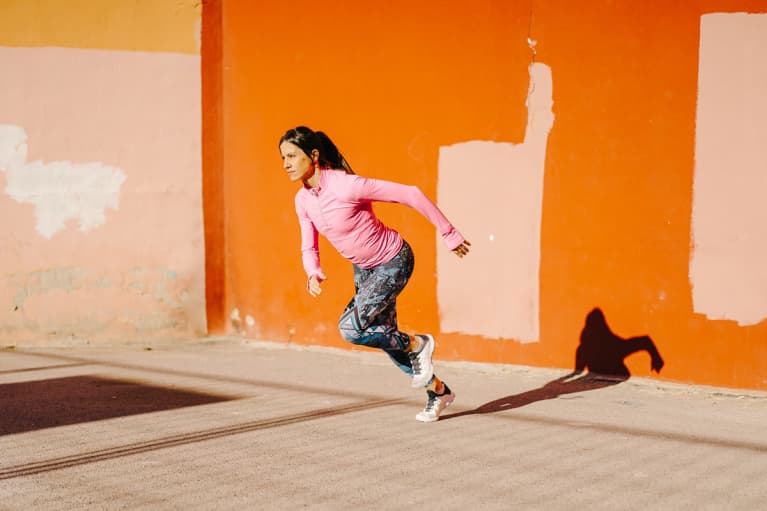 Last updated on September 28, 2020
Ah, the post-workout glow. A coveted sheen, coupled with a natural flush that has people wondering: How do you look so dewy? But what typically comes before the beloved brightness post-workout is, you know, the workout itself. If the very thought of hitting the gym again elicits a groan, listen up: You can maintain that same luminous glow (and enhance your energy) using none other than a daily supplement.
What is the post-workout glow?
You're not imagining it—the post-workout glow is very much real. As you exercise, you're increasing your skin blood flow, which has a host of healthy benefits: Namely, the uptick in blood circulation can promote collagen production and cell turnover, and it pumps oxygen and nutrients to those skin cells—that's why your skin may seem especially plump and glowy after a good sweat. Consider your natural flush as evidence your skin cells are happy and rejuvenated.
How mindbodygreen's nr+ can help.
Trying to replicate that rosy glow only a gym session can bring? You might think to reach for a cream blush or dewy highlighter, but you can also turn to supplements. Yes, a skin-awakening supplement can help promote that post-workout glow from the inside out and keep it long after you kick off your running shoes—it can even enhance the workout itself, while you're at it.*
mindbodygreen's nr+ is like a one-two punch for energy and skin health: It starts by naturally rejuvenating your cellular metabolism by promoting healthy levels of NAD+, which has a plethora of health benefits—namely, keeping those cells healthy and energetic, which can lead to things like enhanced cognitive function and muscle health.* And it's loaded with good-for-skin ingredients—like plant-derived ceramides for hydration, astaxanthin to support the skin's collagen layer and manage age spots, and rhodiola to help the skin manage inflammation and oxidative stress.* A recipe for retaining the post-workout glow, if you ask us. (Research backs it up, too, with studies showing the supplement can promote glowing skin and reduce the size of wrinkles).*
It's not too good to be true; take it from Pilates instructor Lia Bartha, founder of The B Method: She notes, "I am a mom and fitness instructor living a busy life in New York with very little time for rest and recovery. This leads to not enough sleep, not enough time to let my muscles recover, and barely any time for a proper beauty routine. I teach and believe in caring for your body starting from deep inside, and nr+ has given me that access from my home. This product has brightened and awakened my skin and body back to its youthful state, which makes me feel empowered!"*
The post-workout glow is certainly a natural beauty perk, but it tends to fade. To maintain the radiance, consider a supplement to support your skin and energy—not only to get yourself back on your feet but to keep you glowing long after the sweat session is over.*