7 Things You Need To Know Today (September 24, 2018)
Contributing Food Editor
By Liz Moody
Contributing Food Editor
Liz Moody is a food editor, recipe developer and green smoothie enthusiast. She received her creative writing and psychology degree from The University of California, Berkeley. Moody is the author of two cookbooks: Healthier Together and Glow Pops and the host of the Healthier Together podcast.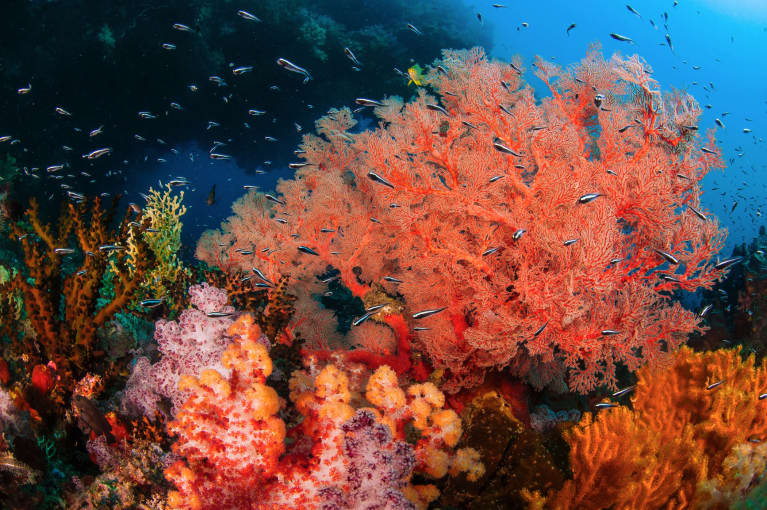 September 24, 2018 — 9:00 AM
1. There's some majorly cool research happening on coral reefs right now.
As scientists across categories continue to innovate new ways to tackle climate change, lots of exciting things are happening in the coral reef restoration space in particular. Case in point: the Nature Conservancy's recent coral "spawning" that involved raising different types of coral in the lab and then releasing them back into the wild together to see which ones stand the best chance of surviving warming waters. (NYT)
2. Does breast cancer screening really work?
It's hard to say. Mammograms and other breast cancer screening techniques were implemented during a time when breast cancer treatments were also greatly improving, so it's difficult to determine exactly how effective screenings really are. A new study, published by researchers in Copenhagen, highlights just why this is such a debated topic. (Healio)
3. Who benefits the most from eating a Mediterranean diet?
While the Mediterranean diet—lots of veggies, nuts, fish, and unsaturated fats—is often associated with decreased heart disease, a group of researchers in the United Kingdom wanted to see if its health benefits still held up after looking at gender and risk factors. Turns out women using the Mediterranean diet showed a 22 percent stroke reduction vs. a 6 percent drop in men, and the risk of stroke dropped mainly for women who were already at a high risk for heart disease. (ABC News)
4. The FDA is refuting a study that reportedly validates breast implant illness.
Women with breast implants, some silicone filled, some with silicone shells, have been increasingly speaking up about breast implant illness—a condition that is associated with higher risk of autoimmune disease, stillbirth, connective tissue disorders, and more. A new study published in the journal Annals of Surgery, the largest implant study to date, observed nearly 100,000 women with breast implants and concluded there was a statistically significant association between silicone breast implants and the aforementioned condition. The FDA, which re-approved silicone breast implants in 2006 after they were taken off the market, claims that the observational study had a number of inconsistent methodologies, which could lead to bias. (ABC News)
5. Analyzing ancient human poop remains tells us a lot about our past.
According to new research published in the Journal of Archeological Science, analyzing human stool for coprostanol, a by-product of digesting cholesterol, can tell us about ancient populations—mostly where they lived and how the population expanded and contracted. It's another new way for archaeologists to study populations. (The Smithsonian)
6. Quitting junk food apparently feels similar to quitting drugs.
If you're cutting back on your high-processed meals (good for you!), just don't be surprised if you feel yourself getting sad, irritable, or tired or getting hit with desperate cravings as you wean yourself off. Researchers at the University of Michigan found that quitting junk food induces similar withdrawal symptoms as quitting addictive substances like drugs, tobacco, and alcohol.
7. America has one of the least efficient health care systems in the world.
Countries like Venezuela, Iran, and Saudi Arabia all have more efficient health systems than the United States, according to a new Bloomberg analysis, which placed the U.S. near the very bottom of the list. Hong Kong and Singapore top the index, which compared treatment costs, life spans, and per-capita spending across nearly 200 economies. (Bloomberg)