We've Never Seen Stretch Marks Portrayed So Beautifully
Contributing Wellness & Beauty Editor
By Lindsay Kellner
Contributing Wellness & Beauty Editor
Lindsay is a freelance writer and certified yoga instructor based in Brooklyn, NY. She holds a journalism and psychology degree from New York University. Kellner is the co-author of "The Spirit Almanac: A Modern Guide to Ancient Self Care," with mbg Sustainability Editor Emma Loewe.
Young 21-year-old artist Cinta Tort Cartró uses the female body as a canvas and a medium to normalize and celebrate the "flaws" women so often complain about or wish they could change.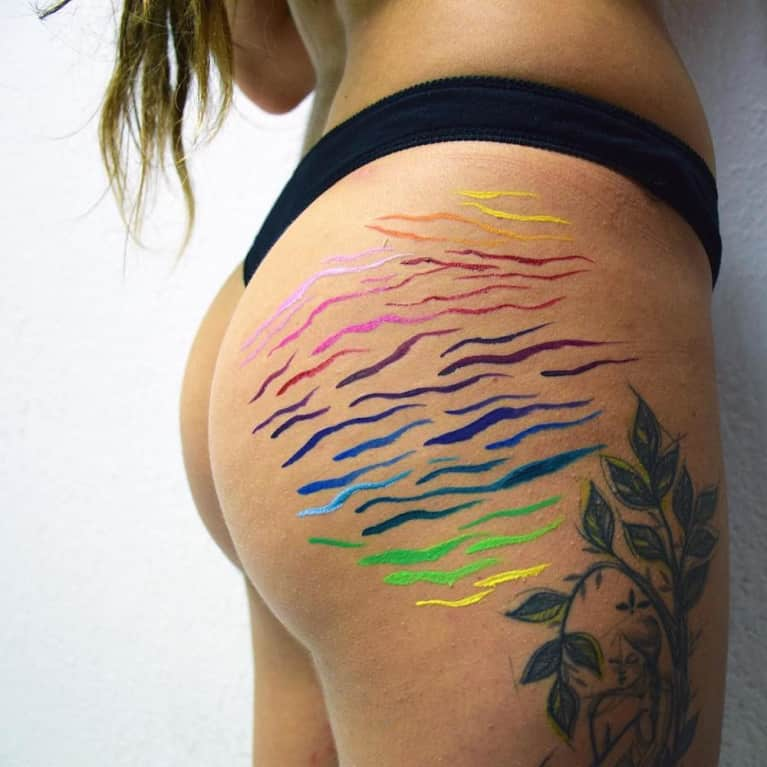 Most recently, she painted over stretch marks in rainbow colors to illustrate how much they vary from woman to woman, that many women have them, and that they are merely a side effect of having a body. In her Instagram caption, Cartró explains how she realized her own stretch marks would never disappear no matter what she did to minimize them. Instead of hating them forever, she shifted her perspective. She worked to love herself as she is, which led her to believe that stretch marks are so beautiful she didn't understand why women have grown to hate them so much in the first place. When translated from Spanish, her caption reads, "To love oneself is a revolutionary act." Indeed. In her words, the body is a tool we use to communicate with the world, and loving it is the gateway to feeling free.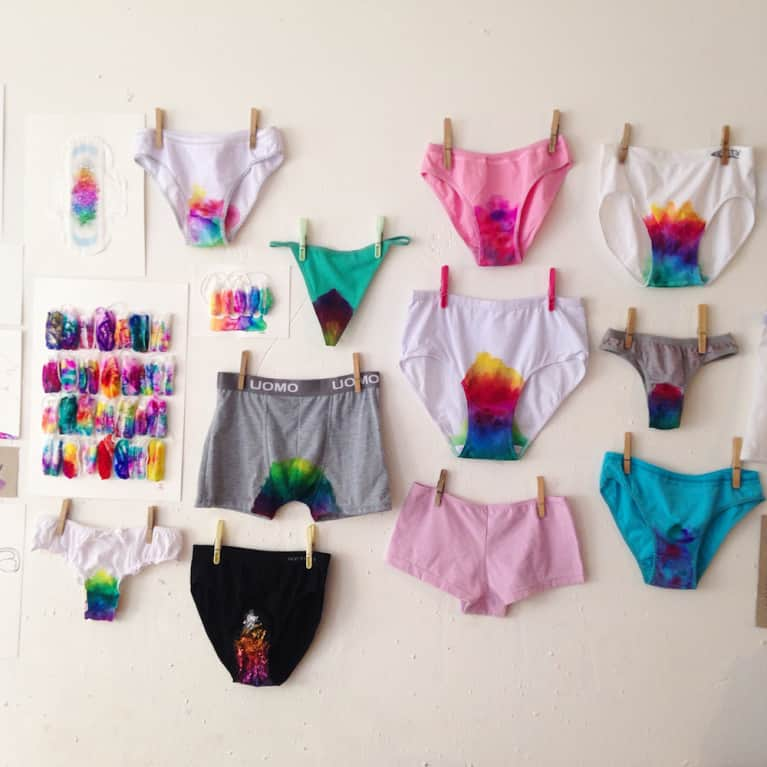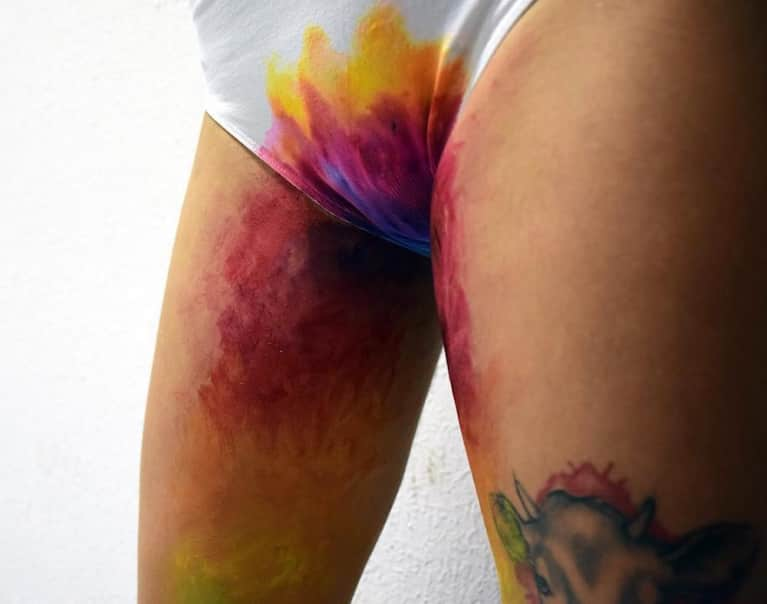 Her earlier work used glitter and rainbow paint in place of menstrual blood, on underwear and inner thighs, nodding to the monthly reminder of the magic of womanhood. Period stains are something most women are ashamed of, but women like Rupi Kaur and her infamous period stain photo are embracing their cycles out in the open, paving the way to normalize it.
Here's your ultimate toolbox for a healthy body and healthy mind. Plus, here's exactly what to do if your body positivity doesn't work for you.