Why Doctors In Canada Are Prescribing Museum Visits For Stress & Chronic Pain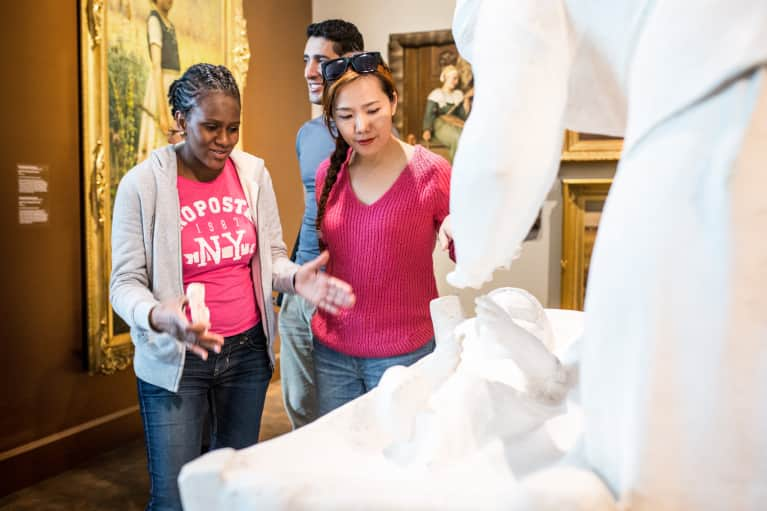 January 28, 2019 — 9:00 AM
When you complain to your doctor, chances are they'll come back to you with medicine or diet and exercise advice. Unless you're in Montreal, Canada, that is, where a small cohort of docs are now prescribing visits to the local museum.
In November, the Montreal Museum of Fine Arts (MMFA) teamed up with a group of family doctors and specialist physicians to launch a pilot "museum prescription" program that tests how access to visual art can help patients cope with mental and physical illnesses.
"We know from the research we're doing that art—looking at art, making art, and participating in museum culture—has positive effects on people's lives," Stephen Legari, the museum's coordinator of art therapy, tells mindbodygreen of the first-of-its-kind partnership.
The MMFA, which welcomes about 1.3 million visitors a year, has been studying the healing power of art for two decades now. Today, if you stop by the museum's Art Hive, you'll find studio spacespecialist physicians where people of all ages and backgrounds can gather to craft side-by-side. In the galleries, you might catch Legari, a trained art therapist himself, guiding a group of women living with breast cancer, young adults with high-functioning autism, or victims of crime, through the exhibits, armed with questions and prompts meant to help them feel supported, entertained, and less alone.
"We want to welcome them, connect them with the artwork in the galleries, and build creative projects together," he says. "We want visitors to find a little piece of the museum that belongs to them in a way." Legari hopes that by partnering with local doctors to give out free museum visits to patients and their families, the MMFA can welcome new guests who might not have otherwise had access to this type of creative treatment plan.
How can a trip to a museum help people overcome illness?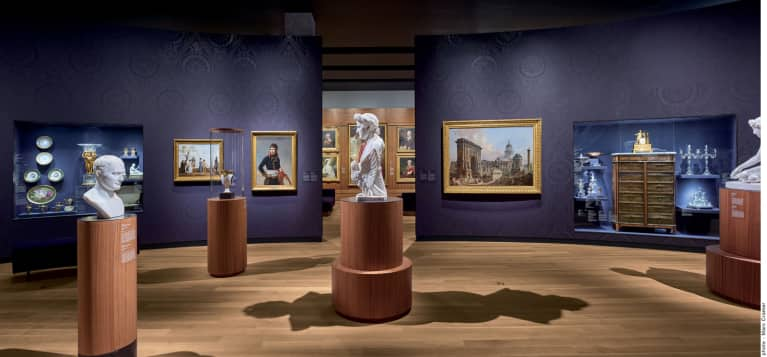 Art therapy, which helps people engage with art as a means of self-inquiry, is now being studied as a medicine for patients of all sorts. One meta-analysis concluded that it has helped breast cancer patients feel less anxious and depressed time and time again. Another study on adults who recently faced trauma found that those who participated in art therapy were less likely to exhibit trauma symptoms and depression. Last year, art therapy was shown to help young people quit smoking, and just this month, a report in Social Work in Health Care concluded that it can boost the self-esteem of older adults who live in long-term care facilities.
Typical art therapy sessions take place in clinics and private practices, but bringing them into museums makes a lot of sense. "Museums provide safe places for reflection, and participants find the spaces and the artwork inspirational," Elisabeth Ioannides, an education curator for the National Museum of Contemporary Art tells Museeum, adding that museums also help people forge connections between their own lives and the lives of the artists on the walls.
The MMFA isn't the only museum teaming up with art therapists to bring this healing technique to the masses. The Memphis Brooks Museum of Art has partnered with nearby medical centers and orphanages on programming, while the Queens Museum of Art teaches classes for visitors with special needs in the hopes that art will help them uncover new language skills. The British Association of Art Therapists even now has its own "museums and galleries" special interest group, as "social prescribing"—writing an Rx for group activities in addition to medication and lifestyle adjustments—is becoming more and more commonplace among doctors the United Kingdom.
"We need to engage in activities that nourish us in a different way than a great meal would—nourish our spirits and our minds and bring us out of our habitual patterns," says Legari. His team at MMFA will be monitoring the results of the museum subscription program and they're hopeful participants will walk away feeling restored and inspired.
"I am convinced that, in the 21st century, culture will be recognized as being as important for health as sport was in the 20th century," Nathalie Bondil, the museum's director and chief curator, declares
Can I benefit from art therapy?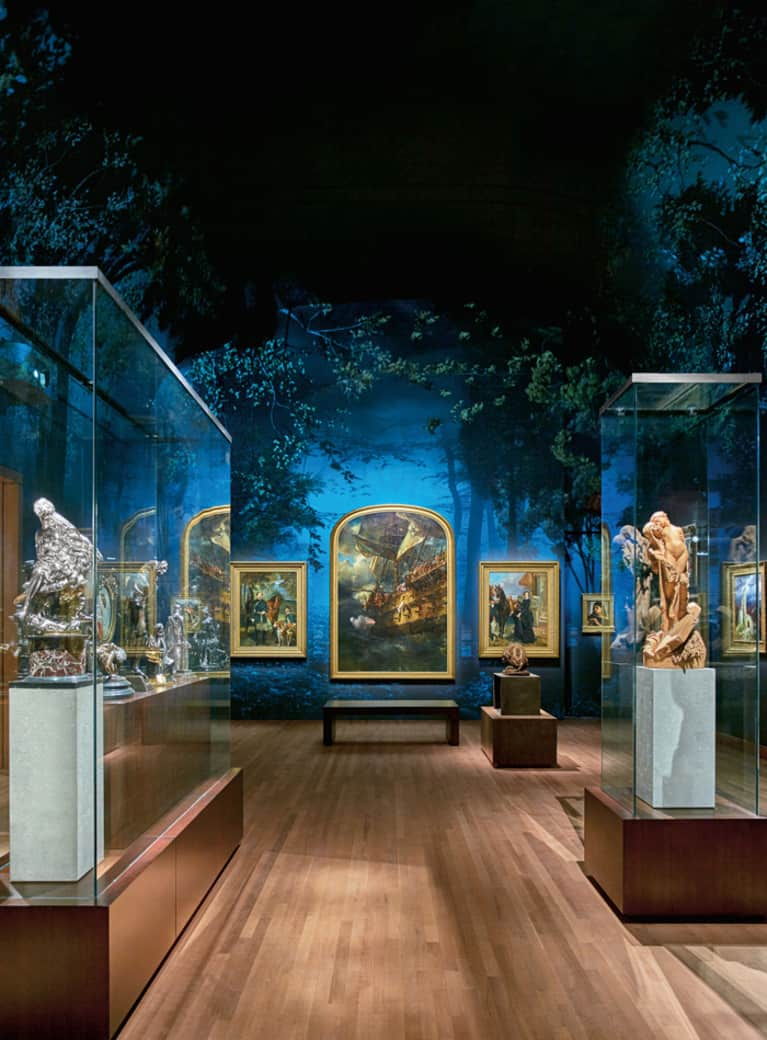 In addition to addressing more serious chronic illnesses, art therapy can help with now-universal maladies too, such as stress and anxiety. The next time you're feeling on edge, you can write your own museum prescription by treating yourself to a leisurely day at the galleries.
Legari says you might want to start by checking out the 18th-century portraits ("These are works that are painted with such a masterly rendering that you almost feel like you're stepping into the scene") and modern art ("When we're bathing more in color and pure form, there's a lot of space to project ourselves into something more abstract"), since he's seen these genres evoke peace and calm in many of his groups. Though he adds that art is objective, so just allow yourself to be struck by certain pieces.
Asking questions like "What am I seeing?" "What am I feeling?" and "How is this resonating with me?" might help you connect with the therapeutic qualities of the art in front of you as well. Some more imaginative things Legari poses to his groups include, "If you were to take a step into this picture, where would you want to be?" and "What's happening outside of this frame?"
And even if you can't make it out to a museum, have no fear—you can tap into the healing benefits of creating art from anywhere. Here's a quick home practice Legari recommends for anyone feeling stressed or overwhelmed: "Sit down and set a little intention. Something like, 'I'm not going to judge what I draw right now.' Give yourself 20 minutes to just make something. We put too much emphasis on 'being able to draw.' Everybody can color around the page. Just let lines, color, and form come to life. Then come back to your intention and see if you were able to hold it for a little while."
In a world where we look everywhere for answers to our health issues, it's beautiful to think that they might lie just within the frame.