This Outdoor Strength Sequence Will Give You A Marathon-Ready Body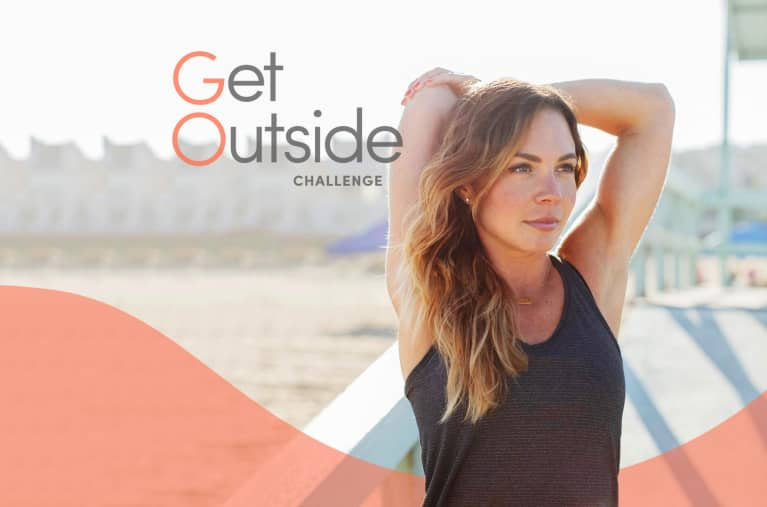 In an effort to help you soak in the final weeks of summer and be your happiest self, we're encouraging you to skip the gym and take your workouts outside this week. Run a few miles around your neighborhood, take on that trail you've been meaning to try, or flow through a yoga sequence at a nearby park. There's no wrong way to do it, as long as you're outside and having fun. Make sure to join in on Instagram, and don't forget to tag your friends!
Fitness and running have always been a major part of my life, but when I moved from Connecticut to Southern California over three years ago, I discovered just how happy outdoor runs make me.
Back home, I was forced to run and exercise indoors for the majority of the year. Since moving to California, I've made it a priority to make time for myself and enjoy the outdoors and the scenery around me. I just want to live the best life possible, and I love the way running and being healthy make me feel.
Every time I sign up for a race, it gives me a new goal to reach for. I have now run five full marathons, and I'm currently training for my sixth marathon in Chicago this fall. Running has never been easy for me—I remember when I crossed the finish line at my first half marathon, it was the biggest accomplishment of my life at the time.
Now, after completing multiple marathons, I look back and can't believe how far I've come. I'm definitely not the fastest runner, but I work hard day in and day out to accomplish my goals, and I feel so lucky to have access to the great outdoors. When I wake up early and run, it gives me an hour of peace and quiet before the hectic day begins. I really believe there is no better way to start the day than with a morning run along the beach.
One of my favorite things about running is it can be done anywhere and at any time. All you need is a good pair of sneakers and the motivation to get out the door. I love adding in some body-weight strength training to my runs—it's the perfect way to break up my longer runs and improve my performance.
Here are some strength-training moves that have made me a stronger runner.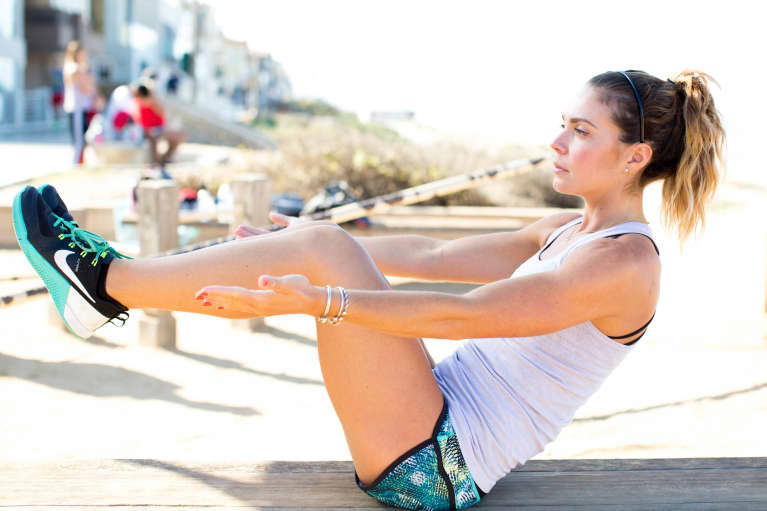 This exercise helps build abdominal strength, which helps maintain core strength during running. Lie on your back with arms and feet lifted slightly off the ground. Then, with a slow and controlled motion, lift arms and legs at the same time and form a V before returning slowly to starting position.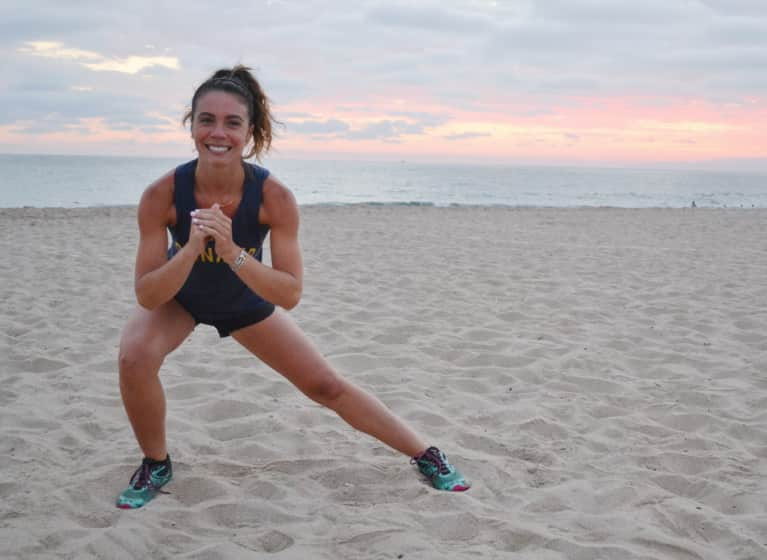 Stand with the feet shoulder-width apart, knees slightly bent, and toes pointing forward. Lift your right leg and step to the side. Once your foot is planted, push your hips back and bend your right knee to lower into a lunge. Lower until your right thigh is parallel to the floor, then extend back up. Return your right foot to the starting position, then perform the next repetition, this time stepping to the side with your left foot.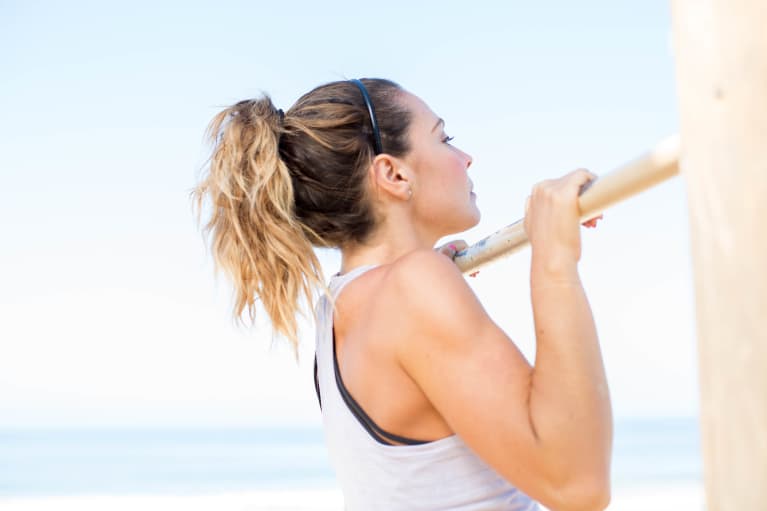 It's easy to forget, but your arms are an important part of strength in running, especially when running up a hill or on terrain. Using a pullup bar, place hands facing away from you and tighten your core to keep your back from arching too much. Pull up so your chin reaches over the bar, then lower slowly, and repeat.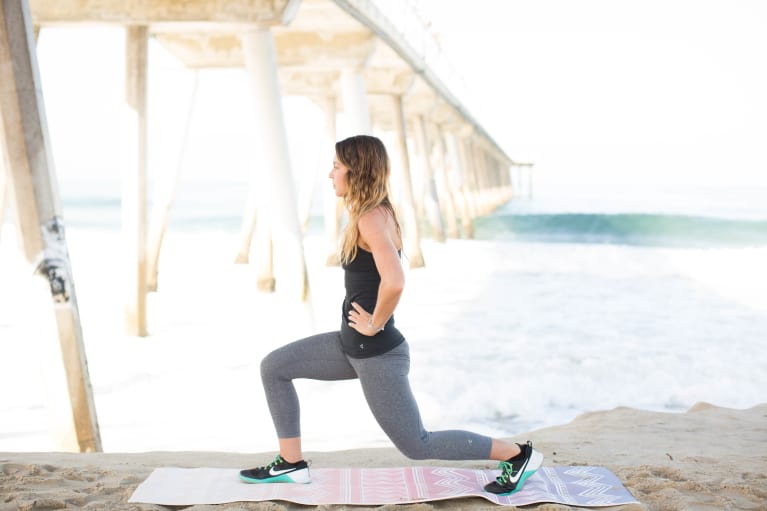 Lunges are great for runners because when you lunge, your body is slightly off balance and you're focusing on a single leg motion, similar to when you run. Lunges also target the main running muscles—hamstrings, glutes, and quads. Stand with your feet hip-width apart, back straight, and core engaged. Next, take an exaggerated step forward with your right foot, then lower your left knee to within an inch of the floor. Next, use the muscles of your left leg to pull yourself back up into the starting position, then continue forward alternating between the right and left legs.
Core muscles become very important in distance running. During longer runs, when fatigue sets in and form begins to fall apart, it's important to have a strong core to maintain good running form. One of the best ways to strengthen your core muscles for running is by performing plank exercises.
To start, lie on your side with your knees straight. Push up on your elbow and forearm, then raise your hips and extend your arm to the ceiling. Hold for 30 seconds or until failure. Repeat on the opposite side.
Inspired? Read up on the transformative outdoor workout that healed one man's broken heart.