Does The Mediterranean Diet Really Promote Longevity? This Doc Isn't So Sure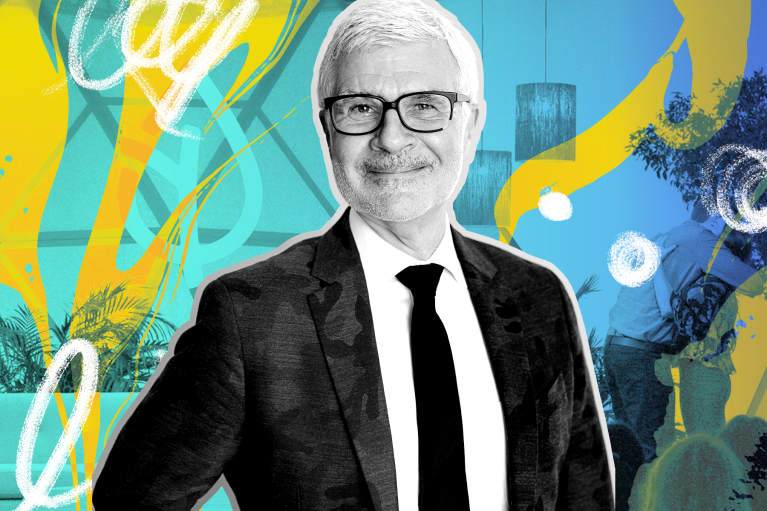 Our editors have independently chosen the products listed on this page. If you purchase something mentioned in this article, we may
earn a small commission
.
Today's podcast episode is a special recording from our sixth annual
revitalize event
, which was held in Dove Mountain, Arizona, in June. The insights we learned on the main stage this year were too good not to share, so we're broadcasting them on the podcast over the next few weeks. Here, a groundbreaking functional medicine doctor busts the seven deadly myths of aging.
Steven Gundry, M.D., is an infamous name in the wellness world. With his 2017 New York Times bestseller The Plant Paradox, Gundry—a medical researcher and former heart surgeon—cast doubt on a handful of foods widely thought to be healthy. His thesis is that foods containing the protein lectin (think beans, grains, nuts, tomatoes, peppers, chia seeds...the list goes on) actually damage the gut wall and pave the way for disease. Gundry argues that we should limit our intake of these ingredients and practice strategic fasting in order to give the gut time to heal instead.
We knew that Gundry would have a fascinating take on what we should and shouldn't eat in order to boost longevity, and his talk on the revitalize stage did not disappoint. Here, Gundry unpacks what he sees as the seven deadly myths of aging:
1. The Mediterranean diet promotes longevity.
It's true that three of the five Blue Zones of the world—areas where people live longer and healthier on average—are in the Mediterranean region. But while many experts think that this is due to diets high in ingredients like fish, beans, and whole grains, Gundry says it's all about the olive oil.
"Meta-analysis of the Mediterranean diet shows that beans and cereal grains, whole grains, actually are a negative aspect of the Mediterranean diet, and they are countered by the positive aspect of a Mediterranean diet, which is tons of olive oil," Gundry said. He even went on to say that the main purpose of food is to "get olive oil into your mouth," and we could all use some more of the heart-healthy oil on our plates.
2. Animal protein is essential for strength and longevity.
Gundry—who eats a largely plant-based diet—doesn't think that meat is necessary for vibrant health and instead opts to get his protein from salads loaded with ingredients like sweet potato and avocado.
3. Growth hormones promote youthfulness and vitality.
Especially as we get older, Gundry thinks that we need to take a more slow and controlled approach to health. "As we get older, we don't have anything in us that we want to grow," he said, agreeing with Frank Lipman, M.D., and Robert Rountree, M.D., who spoke before him about how small, sustainable habits like good sleep and a clean diet are the true key to longevity.
4. A high metabolic rate is a sign of good health.
It turns out, Gundry said, that people who live to be 95 and older tend to run very low temperatures. This goes back to the idea that we need to maintain lower levels of exertion as we age in order to maintain a steady state of health.
5. You need more iron as you age.
One surprising thing that Gundry said on the main stage was that he believes a diet high in iron-rich foods like spinach and red meat can be harmful in the long run. He tells his patients to nix their cast-iron skillets for the same reason.
6. Saturated fat isn't that bad.
"People who eat the least animal protein live the longest," Gundry said, "but that does not mean you have to be a vegan." To him, it's about eating saturated fats from animal proteins in moderation and balancing them out with plant-based ingredients and—you guessed it—plenty of olive oil. For example, for breakfast he'll eat pastured eggs cooked in olive oil paired with avocado and mushrooms.
7. Milk does a body good.
Gundry doesn't like cow milk because of its high levels of insulin growth factor, and instead opts for dairy alternatives like goat milk.
Tune in to this thought-provoking episode to hear Gundry share more of his thoughts on what to eat, when to eat, and what to avoid to protect gut health for years to come.