This One Thing Is More Important To Steph Curry Than Basketball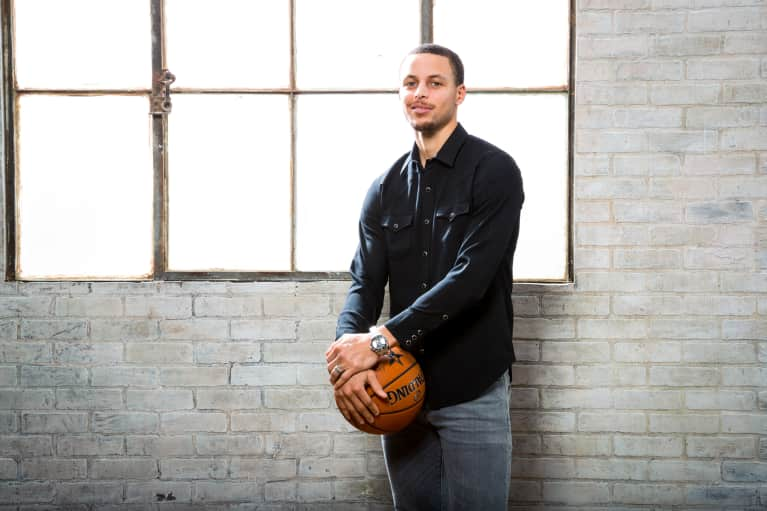 It's no secret that Steph Curry and other members of the Golden State Warriors are some of the most successful basketball players in the NBA. While a massive amount of talent and discipline are certainly responsible for their accomplishments, their coach, Steve Kerr, undoubtedly plays a huge role as well.
The holistic approach Kerr takes to coaching is not news. In 2015, he made it public that competition was the fourth core value he instills in his players, after joy, mindfulness, and compassion. Curry especially is famous for practicing mindfulness, frequently going to a popular spa in San Francisco to meditate for an hour.
The Warriors have made it to the finals three years in a row, and this means they play a longer season than a lot of the teams—so Kerr is very focused on how to make sure his players recover not just physically, but mentally and spiritually. He encourages his players to "fill their cups" by taking time to not focus on basketball at all.
As a result of this, Curry constantly reminds himself that basketball isn't this most important thing. His family and daughters are, and he does his best to not let the stress of the game take over his life. "The season is so long, and there are so many stresses on us. If you let those stresses get to you, they'll get the best of you," he says, according to ESPN, adding that he likes to spend his non-basketball-focused days spending time with his family, playing golf, or even just cleaning his garage. "I just want to spend like three hours in there and accomplish nothing. I just go in and rearrange everything."
Another concept Kerr calls to mind when working with his players is prana. "If you're a yoga person, you talk about prana. This life force in you," says Kerr. "Each team has its own personality."
When it comes to winning, one thing seems to be clear: It's tough to beat mindfulness and a positive outlook.
Interested in how sports affect your life overall? Here's what fitness has to do with your financial wellness.