The Mind-Body Practice That Helped Me Cope With A Lyme Diagnosis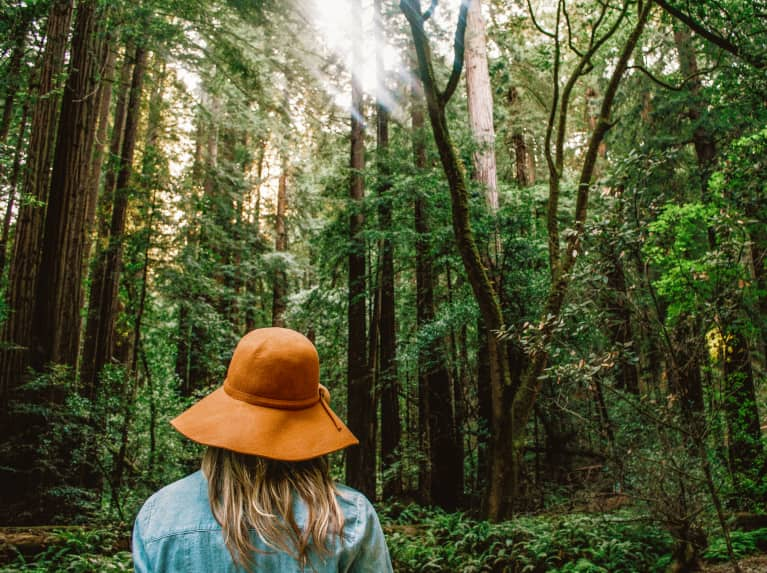 Four years ago, I discovered that I had a severe parasite infection. I had picked up these pesky parasites from adventures I'd taken around the world (think fly-fishing in the Amazon, a safari in Africa, and trekking through northern Thailand) 20 years prior. Unbeknownst to me, these hitchhikers had made my body their home and become deeply embedded in my tissues and organs. By the time I discovered them, they had put holes in my organs and eaten away at some of my endocrine glands.
I also had four strains of Lyme in addition to a rare virus that can cause leukemia, which the doctors believed was also thanks to the parasites. (An important side note: If you have Lyme, you almost always have parasites, fungus, and viruses, as they go hand in hand, so finding a doctor who can address everything is incredibly important.) My body was under siege. As you can imagine, when I was first diagnosed, fear took over my life, and I felt utterly paralyzed.
The spiritual principles that I have carried through recovery.
Healing from Lyme is a journey—and it's not one you take overnight. But as with most challenging experiences in life, this one eventually opened up a door for incredible growth, expansion, and learning.
Dealing with Lyme pushed me to further my mind-body practice. It was about more than just eating right, drinking tons of water, following through with supplements, etc. Yes, the first step was without a doubt finding a doctor I liked and trusted, but from there, looking into the mental component becomes so crucial.
Living with any chronic condition can become utterly consuming. In some cases, it can even cause PTSD due to trauma. This trauma makes it too easy to begin creating stories about how the future will look and how your life is about to change forever. Trust me. I've been there. And I can tell you that hands down, the scariest moments in my life have come from those deep, dark thoughts telling me I will be bedridden for the rest of my days, that I will have to end my career forever, or that my children will never have a true mom to care for them. These thoughts are too quick to invade our minds, and they can too easily consume our whole thinking.
The truth is that we cannot be 100 percent positive those thoughts are true. But the more mind I gave them, the more I began to manifest them into my future—and the more depressed and desperate I became in the present. They made it too easy to give up and let my diagnosis define me.
See yourself healing with remarkable speed and ease. Really see it.
Instead, my advice to you is to play around with what I call "radical acceptance" and see how it feels: Visualize yourself doing the things you love in life, totally uninhibited by the Lyme or any other chronic condition. See yourself laughing and playing with your kids. See yourself going for hikes and enjoying playing sports again. See yourself healing with remarkable speed and ease. Really see it.
The more I saw it and felt it in my own body, the quicker I started to heal. Looking back, for me it felt like my body achieved what my mind believed. Now, I would tell anyone dealing with chronic illness to always have hope. Always believe in yourself. Always believe there is an answer to your healing and never give up on finding it.
I am no longer barely surviving. Today, I'm living my life as a mom, wife, friend, health coach, and author. (And dang, that feels good to say!)
If you are suffering from a chronic illness, be sure to check out how one woman found peace. And everyone should read up on what one woman living with a chronic illness wishes more people knew.