Social Support Can Lead To Full Recovery Of Anxiety, Study Finds
mbg Editorial Assistant
By Abby Moore
mbg Editorial Assistant
Abby Moore is an Editorial Assistant at mindbodygreen. She earned a B.A. in Journalism from The University of Texas at Austin and has previously written for Tribeza magazine.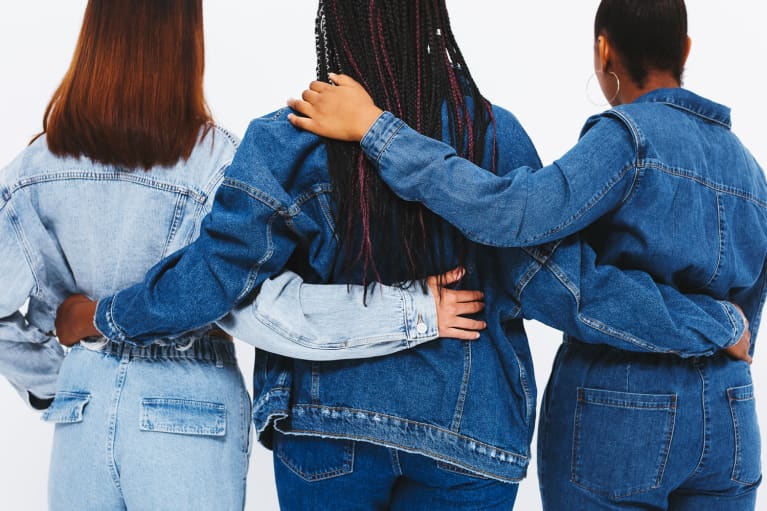 January 8, 2020 — 13:05 PM
More than 6.8 million adults experience persistent and excessive worry defined as generalized anxiety disorder (GAD). While there are a number of relaxation techniques and medications to help treat GAD, the factors related to recovery have been relatively unknown, until now.
A paper published in the Journal of Affective Disorders found that full recovery from GAD is possible, and having at least one person to confide in was one of the strongest influences in improving mental health.
Researchers from The University of Toronto analyzed more than 2,000 Canadians with a history of GAD. Of the participants, 72% said they had been in recovery from the condition for at least one year and 40% were experiencing "excellent mental health."
What contributed to the recovery?
When compared to six other factors, researchers found that marriage and social support was one of the most important pieces of recovery. Reports showed that marriage lowers the risk of incident anxiety disorders, while the risk of developing those disorders is higher among divorced people.
"Married individuals are more likely to have complete mental health than those who were widowed, separated, divorced, or never married," the study said. "Having a confidant is highly associated with complete mental health."
Having a person to share life's joys and struggles with can lead to a sense of security, belonging, and self-worth, according to the study. Relationships lead to positive emotional and social health by encouraging people to contribute to society and feel generally more positive toward life and less lonely.
While having emotional and social support from a spouse, friend, or family member was one of the most valuable components of healing, it was not the only component.
What else contributed to improved health?
The complete list of examined factors included the following factors:
Demographics
Socioeconomic status
Health and mental health conditions
Health behaviors
Marriage and social support
Adverse childhood experiences
Coping strategies such as exercise and spirituality
People who believed in something religious or spiritual were 36% more likely to have excellent mental health.
On the other hand, those living with insomnia, chronic health conditions and chronic pain, as well as other mental illnesses, like depression, were less likely to experience complete mental health.
What defines excellent mental health? 
The test for excellent mental health "sets a very high bar," according to a news release. To meet the criteria for excellent or complete mental health, a person must experience the following:
Almost daily happiness or life satisfaction in the past month
High levels of social and psychological well-being in the past month
Experience freedom from GAD and depressive disorders, suicidal thoughts, and substance dependence, for at least one full year