So You Want A Healthier Gut? An RD Tells You Where To Start
mbg Editorial Assistant
By Abby Moore
mbg Editorial Assistant
Abby Moore is an Editorial Assistant at mindbodygreen. She earned a B.A. in Journalism from The University of Texas at Austin and has previously written for Tribeza magazine.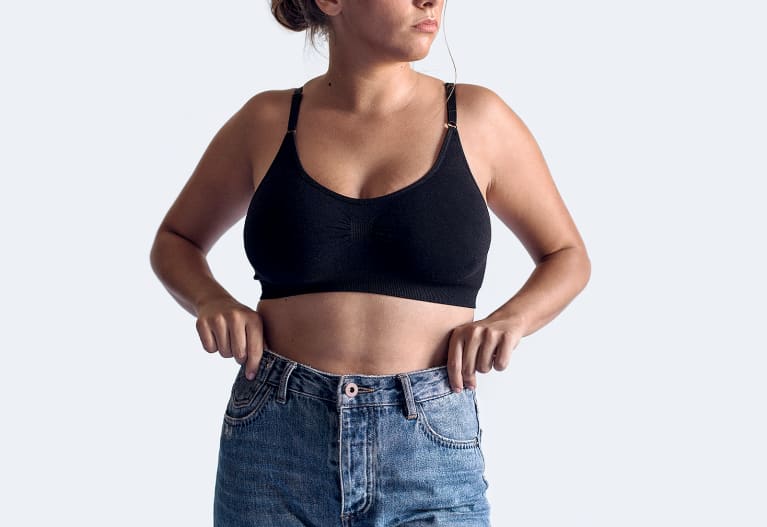 Registered dietitian Desiree Nielsen is used to seeing patients who have visited the gastroenterologist, the allergist, and the endocrinologist, leaving each time with clean bills of health. But somehow, despite what their tests say, these patients continue to suffer from a loss of digestive functioning and mental well-being.
"We used to think of these things as separate," Nielsen said on the mindbodygreen podcast. Now we know that each of our body systems is communicating with others.
"The digestive system is talking to the immune system is talking to the nervous system," she said. We can't gain control of overall health without first healing the gut.
But how do we heal the gut?
"I start with the microbiome," Nielsen said. "I start with cleaning up [the] diet."
A healthy diet is nuanced and often misunderstood. "Our vision of health is often just...put some vegetables on your plate...have some chicken... have a little salad beside it," Nielsen said. "We're not eating the legumes. We don't know what to do with them, how to cook them. We're not eating those nuts and seeds on a regular basis."
Generalities in healthy eating exist. For example, everyone should eat a diet of balanced, whole foods, but the specifics within those meal plans should be individualized.
"We're all completely unique, and we have unique physiologies, and health profiles," she said. "It is about doing the basics and moving down that anti-inflammatory pathway, but there's always customization."
When people eat simple or small meals, they later rely on convenient snack foods to feel fuller. Even healthier snack food options tend to lack the necessary vitamins and minerals that hearty vegetables or legumes would, according to Nielsen.
"A healthy, satisfying meal should include 80% plants. Whatever you do with the other 20% is your own business," Nielsen said regarding plant versus animal proteins.
Aside from protein, two nutrients she emphasized for gut health were fiber and magnesium, which are both useful for regularity (aka healthy pooping). "Fiber...is fermented by the microbiome, and that actually decreases chronic inflammation," Nielsen said. "And magnesium is a big one, particularly for that gut-brain connection."
Speaking of the gut-brain connection.
Nielsen encourages her clients to manage their stress and change their lifestyles if they want to heal their gut. Chronic inflammation occurs when aggressors are ongoing, like diet, inactivity, pollution, and stress.
"The one thing I think my clients underestimate the most is stress," she said. "When there's increased cortisol in the nervous system, it increases inflammatory responses."
The cycle is ongoing, and stress alone, regardless of a healthy diet, can initiate exacerbations of Crohn's disease, IBS, or ulcerative colitis.
When you're experiencing symptoms of an inflamed gut, take some time to consider your lifestyle. Are you eating healthy but constantly overwhelmed? Are you meditating and doing yoga but lacking in proper nutrients?
Whatever changes you need to make, do so with the support of a dietitian or an encouraging friend. "It's really important not to struggle by yourself," Nielsen said.
If you need help managing your stress, try these three tips from an M.D.