This Is What A Self-Care Movement Looks Like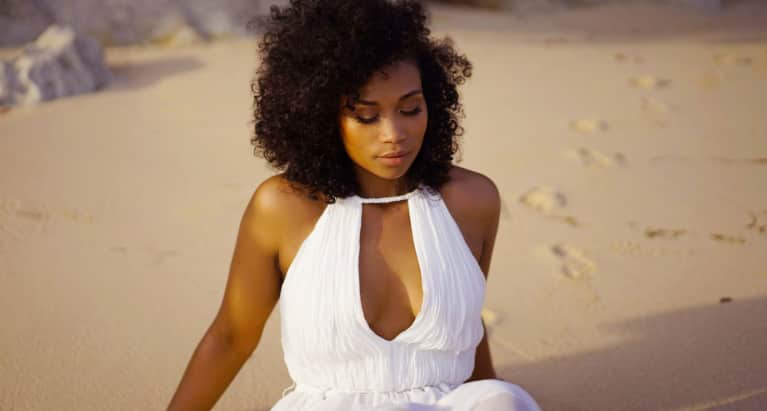 When California is ablaze in fires, women continue to share #MeToo moments, and acts of terror are uncovered, among other things, making efforts for self-care can seem too small, insignificant, and irrelevant. But taking care of ourselves when we believe that we are all one is one of the most important ways to start your healing journey. And it's only after we spend time healing ourselves that we can be of service in the world.
For me, feeling beautiful inside and out played a huge part in my healing journey. It has little to do with how your outsides measure up to conventional beauty standards. It's all about how you feel and often how you take care of yourself. Self-care can come in many forms: exercise, eating well, meditation, beauty, and bodywork are all great examples. Most of us are already overwhelmed by our day-to-day tasks and have little time to make for self-care, but by starting with yourself, you can start a movement. Here's how I saw my own journey unfold in starting Beneath Your Mask, and how you harness the power of self-care to heal others, too.
1. Your mental health improves.
Beauty in the form of self-care can help you feel good, look good, reduce stress, build confidence, and improve quality of life. Being stressed, overwhelmed, and burnt out can cause illness—I learned the hard way that looking after yourself shouldn't be neglected. Create a ritual for yourself. An at-home facial, body scrub, or a soak in the tub with your favorite body oil will help you relax and de-stress, making you better equipped to handle what the world throws your way.
I believe that beauty comes from within. Confidence, your personal energy, and aura go hand-in-hand. While physical health is most easily seen with the naked eye, mental and emotional trauma associated with not liking what you see in the mirror is very real. Many don't discuss it for fear of feeling vain. Don't be hard on yourself for desiring to look and feel your best—moving forward with real confidence is where change starts.
3. You connect with something bigger than yourself.
When I was sick, I saw my thinning hair and damaged skin every time I looked in the mirror. That's why it was so important that my beauty routine felt special—like a treat. It needed to look, feel, and smell amazing because I wanted to take my mind off my declining health. Feeling taken care of and having some sense of normalcy when your world feels like it's been turned upside down goes a long way, and it can be so simple.
Allowing yourself time to connect with your mind and body becomes a ritual and with regular practice will have ripple effects and translate to other parts of your health and well-being and can even help you connect to something greater than yourself.
4. You start to help others heal and feel beautiful.
We sometimes deem seeking beauty as superficial, but it opens up a dialogue that's anything but. I have connected with so many women through sharing my own healing journey. Women who then feel inspired to open up about their own stories, creating connection and community. Their stories fuel my journey to continue to heal myself and have a ripple effect on the community—all of this sprouted from my decision to share. We often feel very alone and isolated when going through a tough time (especially a health one). Knowing you're not the only one going through it and having others on your team offers hope and wisdom, and the sense of connection to one another has unlimited potential to inspire.
For more stories on community, check out how millennials are changing the way we work out for the better.