5 Things You Need To Know Today (August 13, 2018)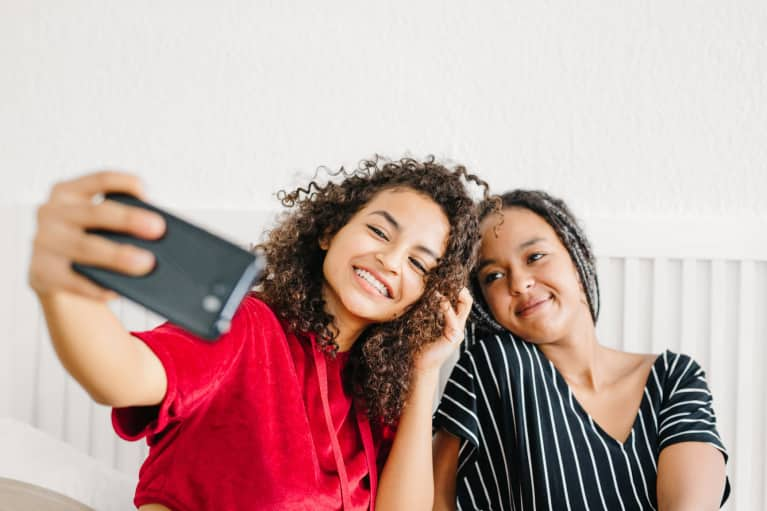 August 13, 2018 — 9:00 AM
1. Snapchat filters IRL? Photo-editing apps are making people want to change their appearance.
Snapchat filters and photo-editing apps are creating unrealistic beauty expectations and may be linked to more people considering going under the knife. In fact, last year facial plastic surgeons saw a 55 percent increase in patients seeking to improve how they look in selfies. Experts are calling it "Snapchat dysmorphia," and they are worried it could lead to more serious issues like body dysmorphia disorder, eating disorders, and depression. (CNN)
2. Turns out, salt might be safer than we thought.
A study of 94,000 people from 18 countries around the world has found that normal salt consumption (less than 5 grams a day, or 2.5 teaspoons of salt) doesn't result in any increased health risks. More so, any health risk of sodium intake is virtually eliminated if people add in potassium-rich fruits and vegetables. (Science Daily)
3. A screening tool could detect 90 percent of endometrial cancer cases.
A new look at postmenopausal bleeding (PMB) found it may be a good screening tool for endometrial cancer. Approximately 90 percent of women who are diagnosed with endometrial cancer have experienced postmenopausal bleeding. While PMB can have other causes and only 9 percent of women with PMB will be diagnosed with endometrial cancer, researchers still believe it may be a valuable early detection tool, considering endometrial cancer is the fourth most common cancer among women in the United States. (JAMA)
4. This might be the world's easiest way to get kids to eat more vegetables.
After testing 235 preschoolers, researchers found that using plates with illustrated vegetables resulted in 36 percent higher consumption of actual vegetables. "This is an easy intervention," said one of the study's co-authors. "Even if it makes a small difference, it might be something to include in a larger toolbox." (NYT)
5. America is loosening the laws on asbestos—and it's got a lot of people worried.
This week, news broke that the Environmental Protection Agency could be easing laws on asbestos, making it legal for U.S. manufacturers to use the known carcinogen. Though the EPA will have to approve every time the material (which is banned in 55 other countries) is used to make products, the news is still concerning, and experts are saying it could turn into a public health concern. (Popular Science)
Want to learn how feng shui can help you create a high-vibe home and set powerful intentions to manifest your dreams? This is feng shui the modern way - no superstitions, all good vibes. Our feng shui master Dana Claudat will guide you every step of the way. Click here to learn more about this incredible class!