It's Too Hot For Heavy Creams — Keep Skin Hydrated With This Supplement
mbg Beauty Director
By Alexandra Engler
mbg Beauty Director
Alexandra Engler is the Beauty Director. Previously she worked at Harper's Bazaar, Marie Claire, SELF, and Cosmopolitan; her byline has appeared in Esquire, Sports Illustrated, and Allure.com.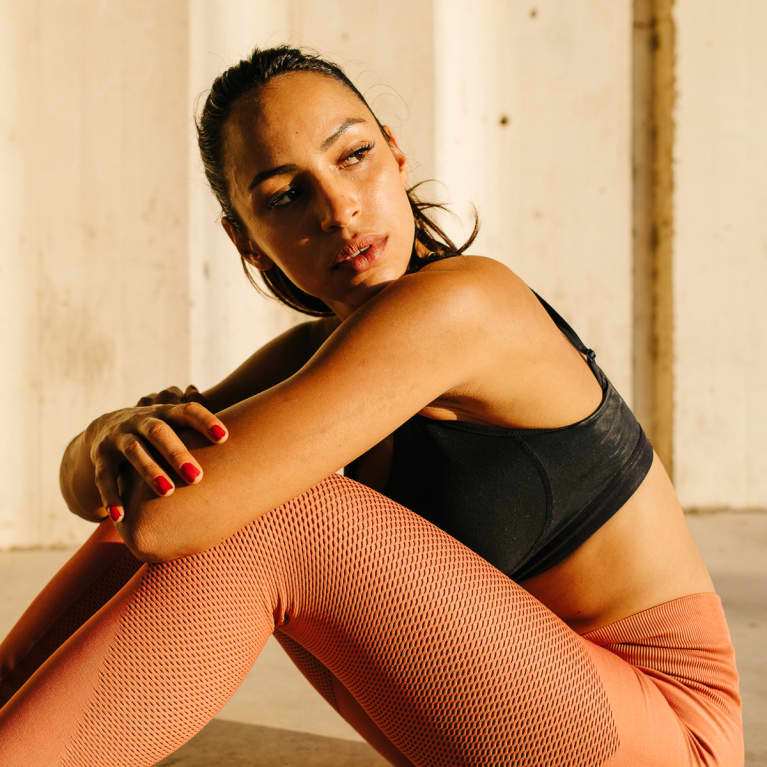 In the heat of the summer, there's little less appealing than a heavy cream or thick oil (well, at least for skin care fans). Just thinking about slathering on a dense, butter-like face lotion and then stepping outside in the midday sun and humidity? Enough to make you put down the jar and slowly back away.
Of course, this summer brings its own set of summer skin care issues, namely masks. Masks can cause irritation and breakouts due to rubbing, as well as because they create a humid environment that gets trapped under the cloth. (It's been dubbed "maskne" if you are curious.) One of the common tips that many suggest is to skip heavy foundation and creams, as they are more occlusive in nature.
So what're we to do? Of course, you can make a topical swap here and there, but for some of us, a liquid-light lotion or serum might not cut it hydration-wise. So here's a non-stuffy, yet skin-hydrating, alternative you may be missing: skin supplements.
How taking a skin supplement can keep your skin hydrated — not congested. 
If you find your skin feeling extra stuffy and congested from the heat, humidity, and masks and are looking for a way to keep your skin hydrated sans thick products, ingesting phytoceramides has been shown to enhance moisture levels in the body. In fact, one study found that participants with clinically dry skin who took a phytoceramide-rich wheat extract oil for three months saw up to a 35% improvement in skin hydration.* If three months sounds like a long way off, given we're in the throes of summer now, don't worry: In another, participants saw improved skin hydration after just 15 days.*
Here's why: Ceramides are naturally found in the skin and play a vital role in its barrier function. This means that they help keep water in (read: retains moisture) and environmental aggressors out. You naturally lose ceramides with age and damage, so it's important to keep your levels replenished.
The most effective way to do that is through supplementation. mindbodygreen's nr+ contains phytoceramides (along with a host of other ingredients like niacinamide riboside, astaxanthin, and rhodiola) and has been shown to keep skin hydrated and smooth fine lines. This means you can skip the heavy creams, opt for something lighter and more breathable, and still feel hydrated and supple.
Skin care in the summer can be a delicate balance: You want to keep skin protected and nourished, but the thought of the thick salves is a nonstarter for many. Instead, keep skin hydrated from the inside out, and then top it off with a lighter lotion. The result: Glowing skin. Need we say more?