Should You Stop Your Antibiotics When You Feel Better?
mbg Health Contributor
By Gretchen Lidicker, M.S.
mbg Health Contributor
Gretchen Lidicker earned her master's degree in physiology with a focus on alternative medicine from Georgetown University. She is the author of "CBD Oil Everyday Secrets" and "Magnesium Everyday Secrets."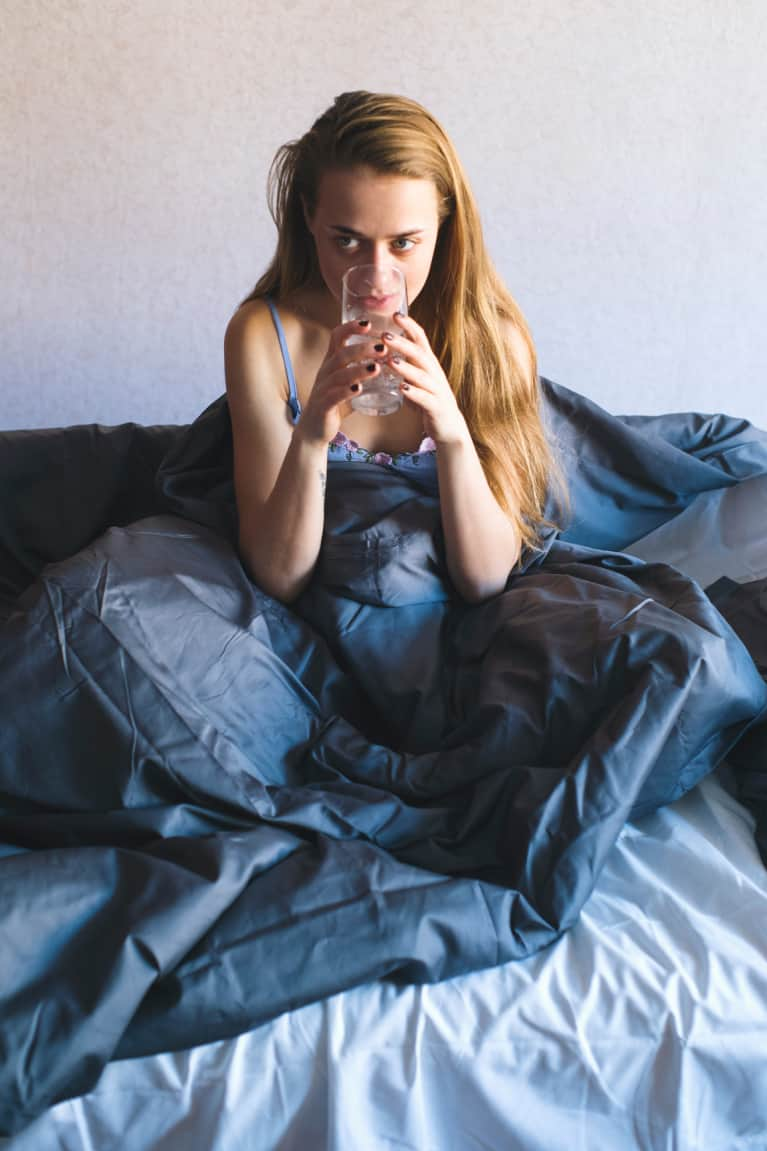 Ever feel like health news is too overwhelming, fast-paced, or hard to decipher? Us too. Here, we filter through the latest in integrative health, wellness trends, and nutrition advice, reporting on the most exciting and meaningful breakthroughs. We'll tell you exactly what you need to know—and how it might help you become a healthier and happier human.
If you've ever taken antibiotics—and most of us have taken way too many—your doctor likely instructed you to take all of the pills, exactly as prescribed, even if you feel better before the course is over. This has been totally standard protocol for years, and not just in the United States. Countries like Canada and Australia also give this advice to their patients.
But now, a group of scientists released a paper that takes a radical stance on this recommendation, saying that it's not based in real science and might even be doing us harm.
The theory behind the full course of antibiotics.
Taking the full round of antibiotics is not just something doctors tell their patients on a whim, in fact, it's the official recommendation of both the World Health Organization and the Centers for Disease Control and Prevention. This protocol is based on the idea that stopping a course of antibiotics early could contribute to antibiotic resistance and the development of superbugs, which is a major problem we're facing these days. The exact theory is that the antibiotics will kill off the weaker bacteria but allow the stronger, more resistant ones to linger in the body—growing, multiplying, and even teaching other bacteria how to be more resistant. (Pretty scary.)
But these scientists, writing in the British Medical Journal, say that this isn't based in solid science and that the best way to fight antibiotic resistance is to limit medication use as much as possible. They argue that some studies even show that shorter rounds of certain antibiotics are just as effective as longer ones and urge doctors to drop this message entirely. Some drug-resistance experts were happy to open up the conversation to improve treatment protocols, but others said that this statement is pretty extreme and that before we know more—and can provide patients and clinicians with clear guidelines—it wouldn't be wise to tell anyone to change what they're doing.
So, what does this mean for you? Keep following your doctor's recommendation and stay tuned for any new developments or official recommendations. The most important thing you can do is to continue to be very mindful about your antibiotic use in the first place, limiting your use to only known bacterial infections. One of the major contributing factors in antibiotic resistance is the fact that they're massively overprescribed—often given to patients with viral infections who won't benefit at all from these drugs since antibiotics fight bacteria—not viruses.