Shaman Durek On Glimpsing Death, People Who Fear Him & Putting The "We" In Wellness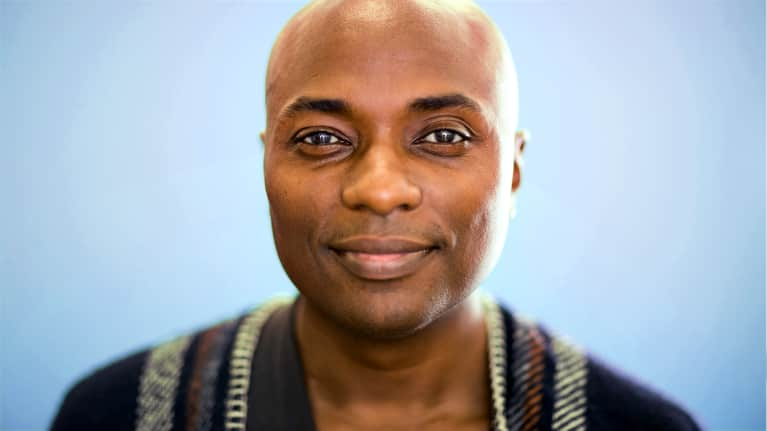 January 9, 2018 — 10:25 AM
Within a few moments of being in Shaman Durek's presence, you'll feel that it's obvious he has a gift: His hugs are electric and spiritual. And I'm not the only one who feels like that—as a world-famous third-generation shaman, he has a reputation for giving the best hugs ever.
Shaman Durek is an author, activist, and women's empowerment leader who focuses his practice specifically on helping people learn how to make shamanism a lifestyle choice for evolutionary adaptation. Upon sitting down with him, you feel that it's clear there's so much more to him than the amazing energy he emanates. In our hourlong conversation, Shaman Durek and I cover a lot of ground. He opens up about everything from the moment it became obvious that there was something different about him to why his family rejected shamanism and how he talks to people who fear him.
Shaman Durek gets particularly candid about his painful near-death experience and the wealth of knowledge he gained from it. He also opens up about wellness as a whole and why the You. We. All message is so important: It's time to put the "we" back in wellness.
Enjoy this episode! Don't forget to subscribe to our podcast on iTunes, Google Play, or Stitcher and sign up for our podcast newsletter!
And are you feeling a little fatigued? Feel like something's just not right, but Western Medicine tells you, "you're fine"? Jason Wachob, founder & CEO of mindbodygreen, tells all in his health story. Sign up now for FREE!