This Sequence Will Leave You Strong Enough To Crush A Triathlon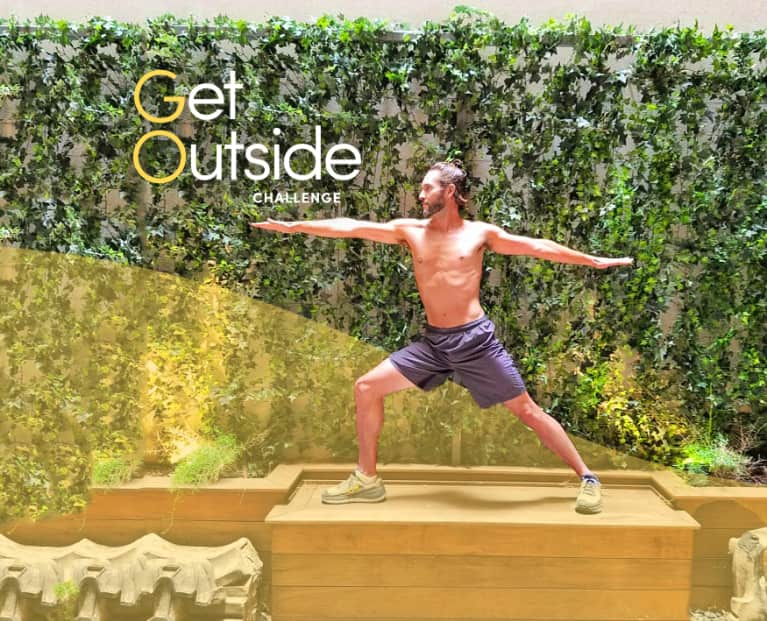 In an effort to help you soak in the final weeks of summer and be your happiest self, we're encouraging you to skip the gym and take your workouts outside this week. Run a few miles around your neighborhood, take on that trail you've been meaning to try, or flow through a yoga sequence at a nearby park. There's no wrong way to do it, as long as you're outside and having fun. Make sure to join in on Instagram, and don't forget to tag your friends!
I love being outside in nature. For me, it's the most simple and effective way to ground myself, clear my head, and remember who my higher self really is. Moving our bodies creates this natural pharmacy of good-feeling chemicals inside of us without any harmful side effects, and that concept is magical to me.
When I was 15 years old, my mom introduced me to mountain biking, and I've raced and been on incredible adventures in nature for over 20 years. The flow that is created on the mountain bike to me is second to none. But the best cyclists know that in addition to time in the saddle, they need to be strong all around. I've put together some of my favorite strength-training exercises that can be done in your spare time, without much time outlay, yet they make a huge difference.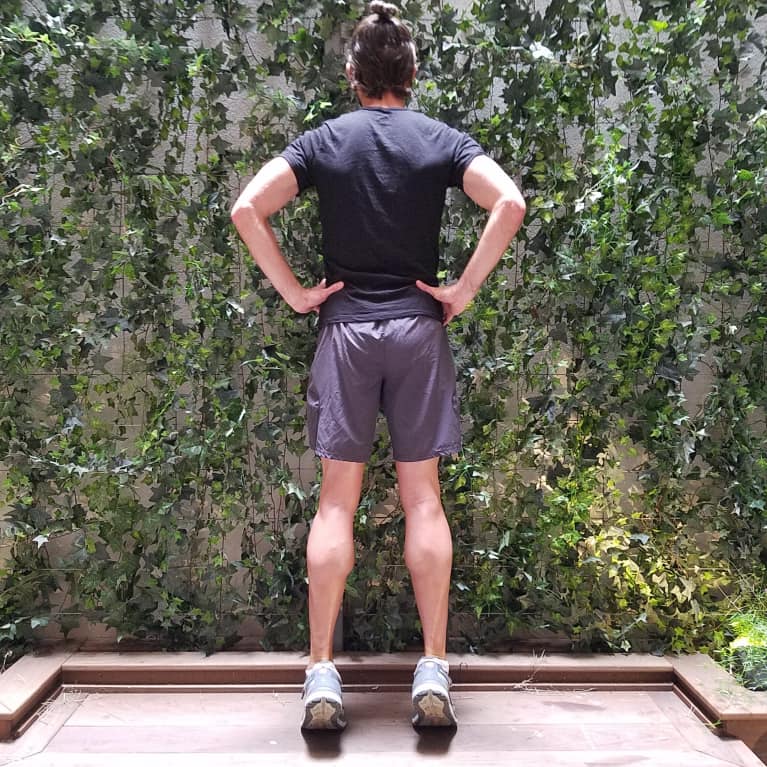 Bored while standing in line? Don't look at your phone; do some calf raises! (I have no shame.) Get squared up on the ground so your toes are pointing forward, stand up straight and upright, and go up and down. I shoot for around 200 per day, and they can all fit within the nooks and crannies of your day. They work your calves but also your hamstrings and butt—I love my calf raises.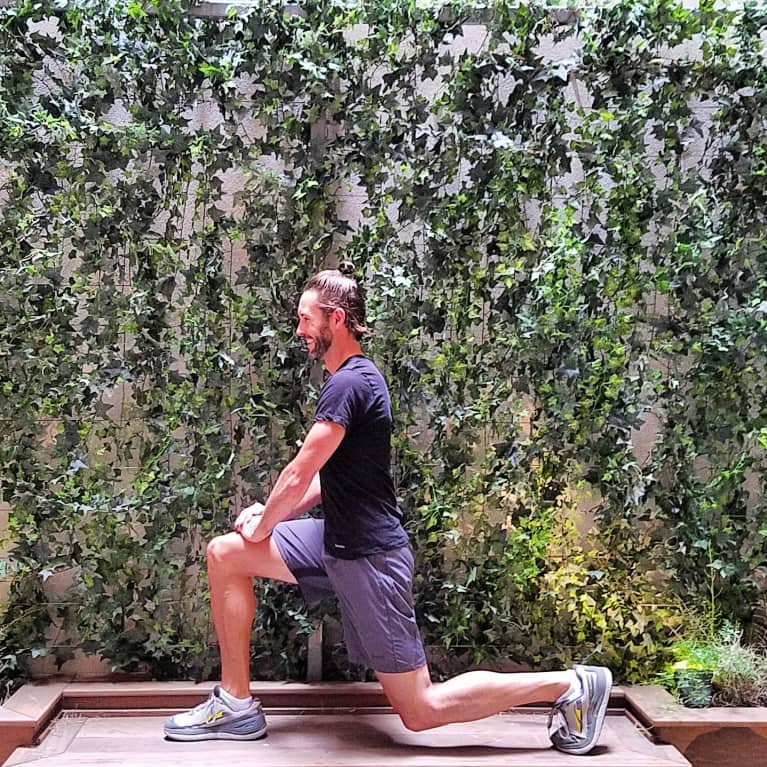 For a downhill skier and cyclist, lunges are outstanding. Get squared up and facing forward, and go down to the ground. I like to very, very gently tap my knee on the ground as I go down, but go down as far as you feel comfortable. One of the ways I motivate myself with these is to say to myself, "See that sign up ahead? I'm going to do lunges to there and then turn around and come back." You'll get an amazing burn in your quads, butt, and hamstrings.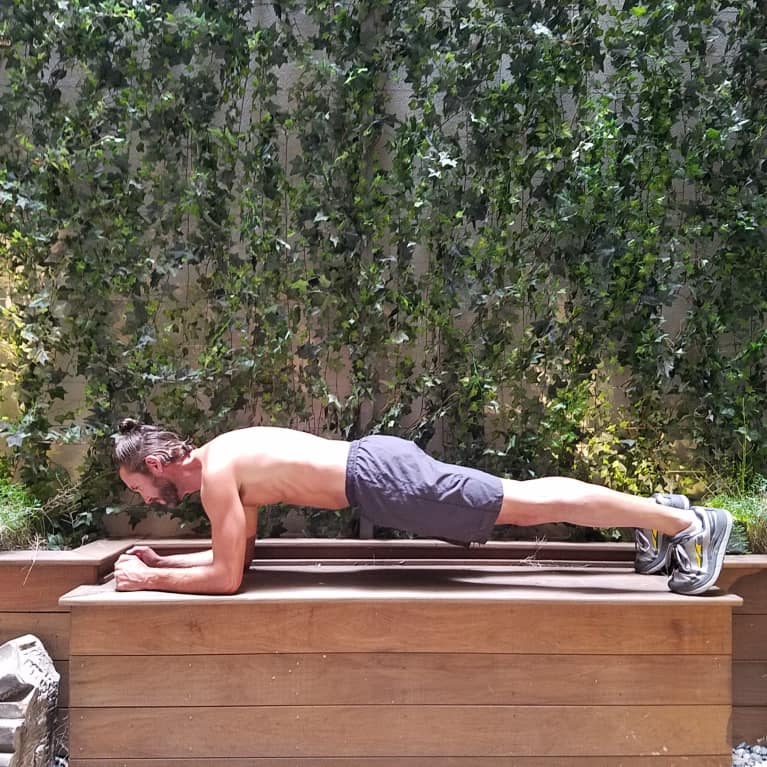 For 10 years I did ab workouts religiously, but none have worked as effectively as planks for me. I have calluses on my elbows from doing them religiously for 3 total minutes each morning right after I drink my morning water. Outside of putting the right food in your body, I believe planks are the best way to a strong core and a six-pack, should you so desire one.
There are a few variations on planks, but I usually do forearm planks. Keep your body straight, not allowing it to slump to the ground as it gets tired. Look forward, toes flexed. Understand that some shaking is natural the longer you go—it doesn't mean anything bad! I like to do one set for 90 seconds, then rest and do 1 minute of child's pose, then do another 90-second plank.
Ah, wall sits. A slow and painful little strength-building exercise. Lean against the wall with your back flat while squatting. Get low! Don't allow your butt to settle in against the wall. This one is a true quad burner, and the longer you go, the more you will shake. Start small, and build up to 2 to 3 minutes. You can do it!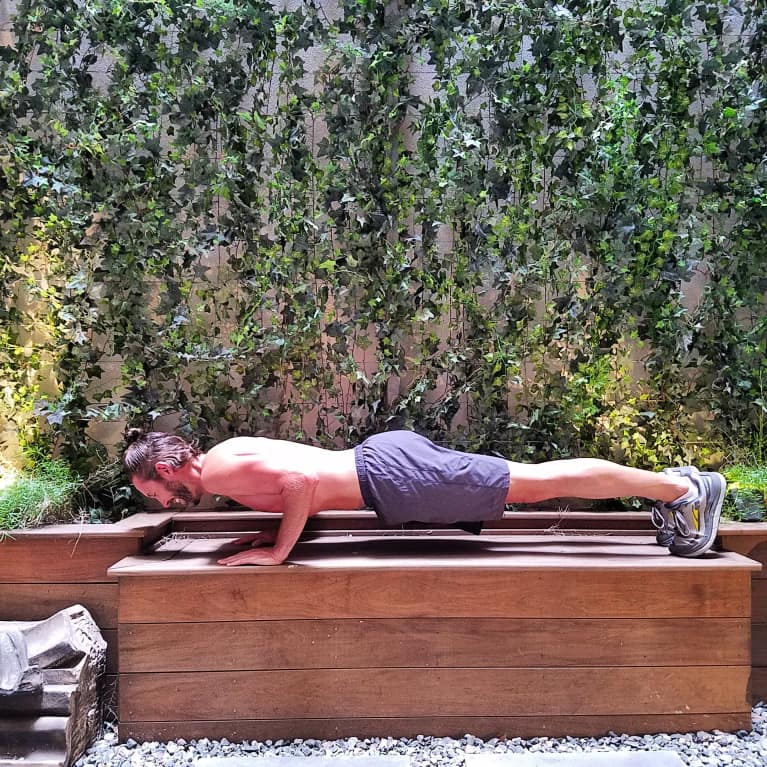 Many cyclists and other endurance athletes have small arms, and I get it—we want to be lean and fast; we don't want to be big and bulky. Yet push-ups I've found don't have to bulk us up; they can just tone us up and give us more strength and endurance overall. Attention, ultra-cyclists: If you are riding a bike for more than three hours, you better have some arm strength! Push-ups might be old-fashioned, but they've always delivered for me. I do 50 in the morning before walking the dog and love to do just a quick 15 or 20 push-ups as a way to wake my body up in the afternoon between long work pushes. See the photo for form.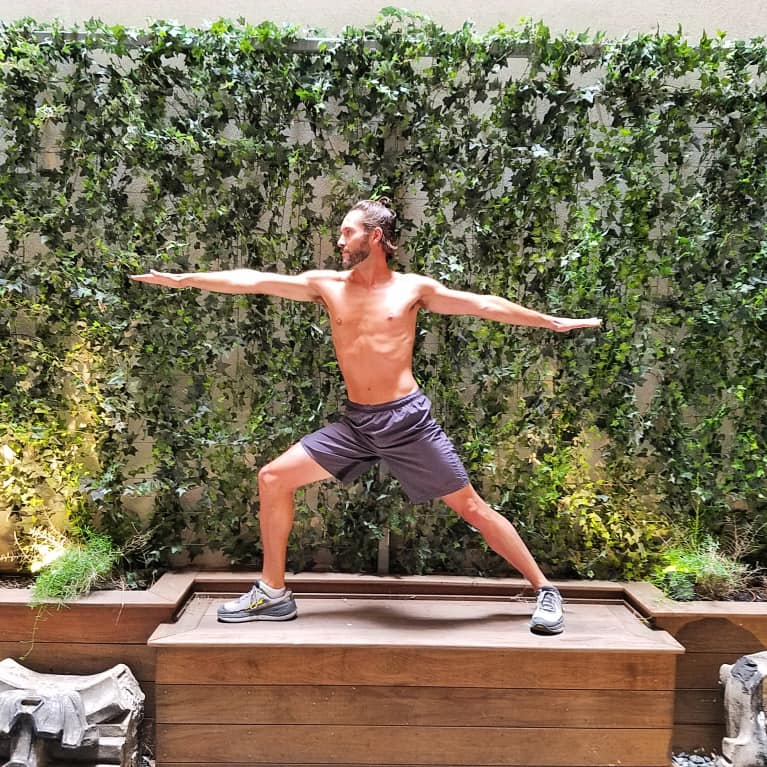 Need to just strike a pose to feel strong, confident, and alive during the day? Warrior 2 does it for me. I'm relatively new to yoga, yet this pose has become one of my most empowering positions to put my body into. Done correctly, this pose also works my core and my triceps the longer that I hold it. It's powerful!