6 Things You Need To Know Today (September 7, 2018)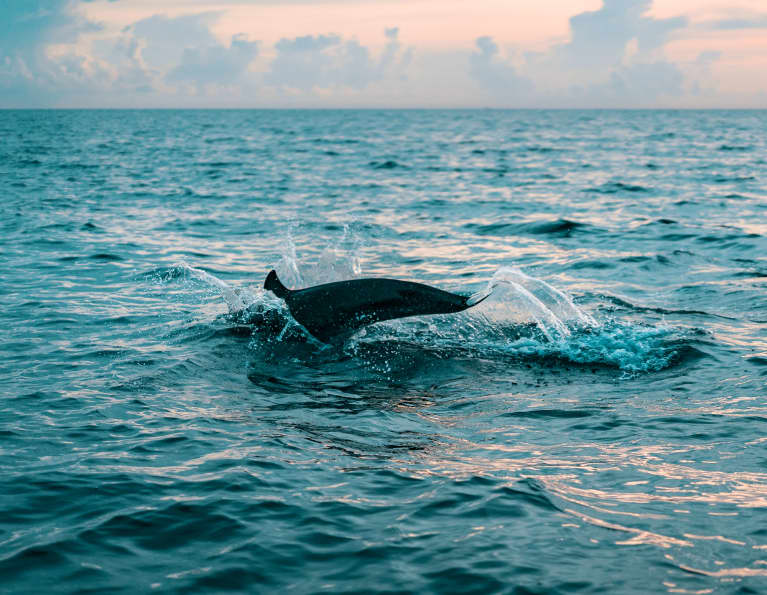 September 7, 2018 — 9:00 AM
1. Chemical compounds used in plastics have been found in dolphins.
When researchers tested bottlenose dolphins in Florida between 2016 and 2017, 71 percent showed traces of phthalates in their urine, according to a new study. Phthalates are chemical compounds added to hundreds of cleaning products, cosmetics, and plastics. Though we don't know the source (plastic waste, emissions, and urban runoff are all possible) or how it affects the dolphins (in humans, some phthalates have been linked to reproductive abnormalities), the findings give scientists insight into the contaminants in local waters and what other animals, including humans, might be affected. (Science Daily)
2. A bunch of major hospitals are launching their own drug company to combat high prices and shortages.
Several major hospital systems and philanthropies have teamed up to launch Civica Rx, a nonprofit generic drug company that will market at least 14 common generic drugs that have been in short supply in recent years. The goal will be to combat the power of existing for-profit drug companies who monopolize the industry, keep prices high, and keep competitors out. The Civica Rx team represents more than 450 hospitals and will be governed by a board including Intermountain Healthcare and the Mayo Clinic, with over a hundred other health care companies currently trying to get in on the deal. The new company will seek FDA approval next year. (NPR)
3. There's a new theory for the cause of phantom limb pain.
A doctor in Sweden has a new theory for why phantom limb pain happens. Publishing his work in the journal Frontiers in Neurology, Max Ortiz Catalan proposes that when a limb is amputated, the now-jobless neural circuitry related to the missing limb can end up entangled with other neural networks—like the one responsible for pain perception. So when these neurons fire together at random, the experience can feel like pain. (Science Daily)
4. If you want to live longer, this sport can help.
According to a new study published in Mayo Clinic Proceedings, social sports like tennis and badminton can improve life span more than solo activities like running or cycling. The take-home? It's time to channel your inner Serena and get out on the court with some friends. (mindbodygreen)
5. The World Health Organization says 1.4 billion people are not exercising enough.
According to a new WHO recommendation published in the Lancet Global Health journal, adults who don't exercise enough may be at risk for chronic disease. Two and a half hours of moderate intensity activity or 75 minutes of intense activity per week is the suggested amount, plus two muscle-building sessions. (Science Alert)
6. The good news is that grizzly bears are no longer endangered.
The bad news is that we need to learn how to handle them again. People visiting state parks like Glacier National Park in Montana need to learn how to interact with them appropriately, if at all. The government recently tried to lift a ban on grizzly hunting but was blocked by a federal judge because conservation groups have noted that precautions and education (of the public) need to take place in order to keep the grizzly population alive and well. (NPR)
Want to learn how feng shui can help you create a high-vibe home and set powerful intentions to manifest your dreams? This is feng shui the modern way - no superstitions, all good vibes. Our feng shui master Dana Claudat will guide you every step of the way. Click here to learn more about this incredible class!