6 Things You Need To Know Today (September 26, 2016)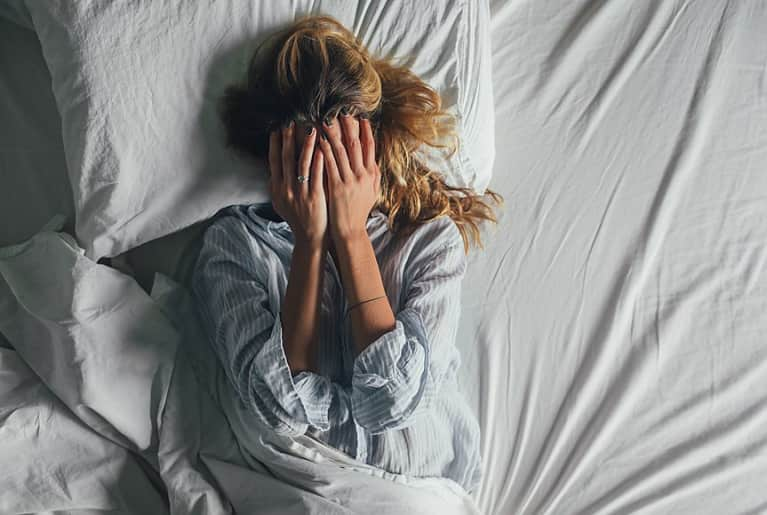 September 26, 2017 — 9:00 AM
1. The dangers of sleep deprivation need to be taken seriously.
It's well known that lack of sleep is terrible for our health; in fact, according to experts it negatively impacts every single aspect of our biology. University professors studying the huge impact of lack of sleep on individuals, society as a whole, and even the economy (researchers estimate it cost the UK economy 30 billion pounds just last year) hope this information will spur employers and politicians to take action. (IOL)
2. Have scientists found a way to better predict storm surges?
Scientists at MIT claim to have created a program that detects changes in the climate and ocean currents to more accurately predict when extreme weather events are going to occur. In the wake of one of the most devastating hurricane seasons ever, we hope that they're onto something. (News Nation)
3. Yes, male birth control might actually become a thing soon.
A new project led by the U.S. National Institute Of Health is getting ready to start testing out a male birth control gel that suppresses sperm count while keeping testosterone levels healthy. For the study, researchers will have the male members of 420 heterosexual couples apply this gel to their shoulders daily. once their sperm counts are significantly lower (this could take two to three months), the couple will use this gel is their primary source of birth control with their partner for a full year. Is it too good to be true? We'll have to wait and see. (Scientific American)
4. You can survive—and even thrive—on only potatoes for a while, if you had to.
It's not a good idea to eat only one food for many reasons, vitamin deficiencies being one of them. But if you had to do it, pick potatoes. Andrew Taylor of spudfit.com ate only potatoes (all kinds) for an entire year and lost weight, gained energy, and nixed his food addiction. The truth, though, is that a healthy diet is one balanced by many sources. (Popular Science)
5. Is there more than one way to live your best life?
In psychology, there are many models of human development and happiness. All of them prioritize different needs—like shelter, achievement, and self-worth—on different levels. The question is: Which one can you relate to? (Scientific American)
6. A new study says that Brits need more time in the gym, less time in the loo.
A new study claims that on average, people in the UK spend more time sitting on the toilet than exercising each week. "The major health concern here is our lack of exercise, but things like poor diet, lack of exertion and our tendency to play on smartphones in the bathroom are all other factors that are driving this imbalance," said lead author. (Telegraph)