6 Things You Need To Know Today (September 25, 2017)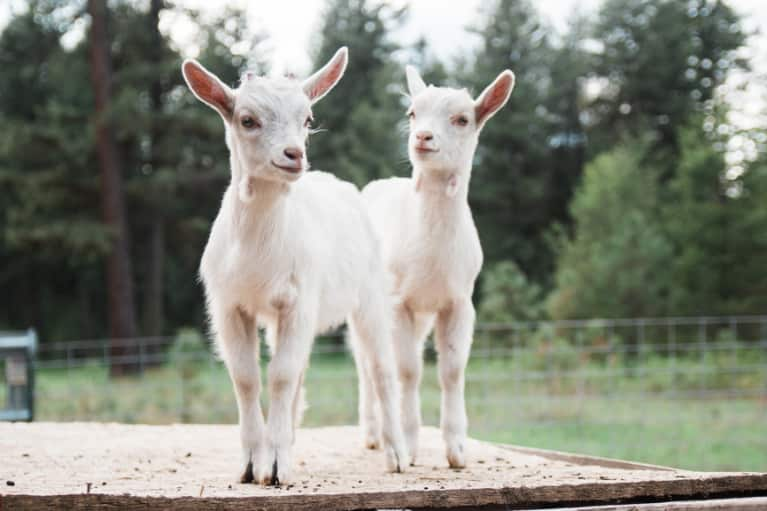 September 25, 2017 — 9:00 AM
1. The next generation of WeedWacker? Goats, of course.
New York is forgetting about harmful pesticides and unleashing goats on public parks instead. Able to eat a quarter of their body weight each day, they're restoring woodland in Brooklyn's Prospect Park by the minute. (Fast Company)
2. If you want to live longer, just clean your house and walk to work.
According to a large new study that looked at the activity habits of 130,000 people worldwide, one in 12 global deaths can be prevented by one simple thing: moving for 30 minutes every day. And this doesn't have to mean an intense sweat session at your local cycling studio; it can also include walking and cleaning your house. Sounds pretty easy, right? (New Vision)
3. Feeling blue? There's an app for that.
A new study out of journal World Psychiatry showed that apps designed to treat mild to moderate depression actually helped improve symptoms significantly. The study's co-author Jerome Sarris, of Australia's National Institute of Complementary Medicine, said, "The data shows us that smartphones can help people monitor, understand and manage their own mental health." (NY Daily News)
4. We're still learning just how dangerous the Flint water crisis was.
New research finds that the Michigan city saw fewer pregnancies and a higher number of fetal deaths during the public health scandal that began back in 2014. (Detroit Free Press)
5. Poor air quality is hurting your kidneys.
A new study from Washington University in St. Louis and the Veterans Affairs St. Louis Health Care System shows that even low levels of pollution seem to increase a person's risk of developing kidney disease. (CNBC)
6. We are getting closer and closer to defeating HIV.
The National Institutes of Health and the pharma company Sanofi teamed up to develop a new antibody. In trials on primates, it's been able to prevent the infection. (AOL)