Your Horoscope Says This Is The Week To Kick-Start Back-Burner Goals
mbg Contributors
By The AstroTwins
mbg Contributors
Ophira and Tali Edut, known as the AstroTwins, are professional astrologers based out of New York and Seattle. Their work has been featured in The New York Times, Elle Magazine, Vogue and Good Morning America and they are the authors AstroStyle, Love Zodiac, Shoestrology, and Momstrology.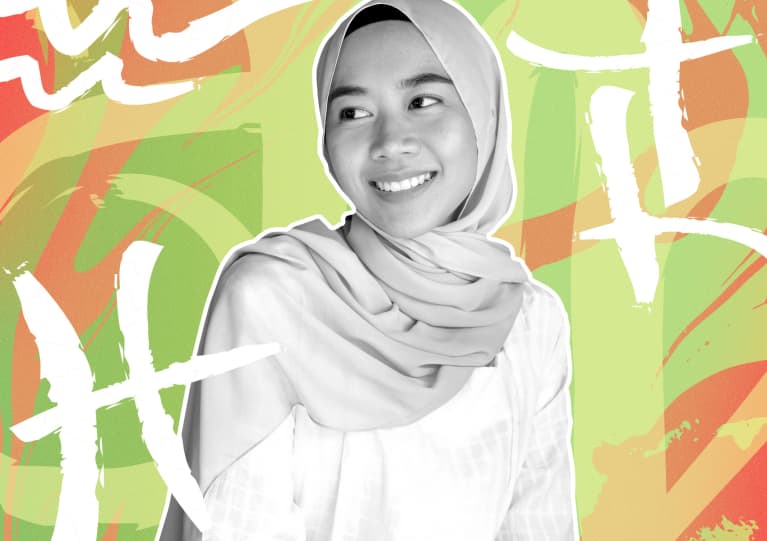 This week, the AstroTwins share how to start balanced, harmonious Libra season off on the right note.
On Monday, Libra season starts, and harmonious vibes will likely follow.
What the world needs now is love, sweet love. This Monday, September 23, the Sun shimmies into rosy, romantic Libra until October 23. Collaborate, cooperate, co-create! With loving Venus and expressive Mercury already in this star sign, dynamic duos can really take flight. Choosing the right dance partner is key under this heart-opening cosmic spell. Since Libra is the sign of the scales, your perfect pairing may come from the "complementary force" category instead of the "kindred spirit" cache. Is it time to make a peace offering? Libra's harmonious vibes inspire you to smooth over any rough patches in your most important relationships. It's never too late to at least TRY to make amends—and the gracious diplomacy of Libra season will make others more amenable to accepting apologies.
Wednesday's Venus square will nudge us to commit to our goals and intentions.
By the same token, this will require more than lip service. On Wednesday, congenial Venus squares off with integral Saturn. Beyond a pledge to do better next time, what are you willing to offer as proof? The rubber meets the road when the ringed taskmaster blows his whistle. For example, maybe you'll commit to a weekly date night or a vacation and set it in stone on the shared calendar. (Then, of course, buy your tickets!) Or instead of constantly harping on the lack of decent dating options in your city, you get on a new app and join a fall group where you'll meet people who share your interests. If you're negotiating deal points with business associates, hire a lawyer to draft the first contract. Talk is cheap. Action gets true change in motion!
On Saturday, you can put those rose-colored glasses back on for the day.
The new moon in Libra will tickle you pink—visually, romantically, and in every way. This balanced, artistic lunar lift reminds you to punctuate routines with "beauty breaks." Take a stroll through a stimulating setting (a woodsy trail or a boutique district; you decide), splurge on a spa treatment, or rustle up friends for a road trip to a winery. This new moon brings another cue to clear room on the calendar for romance. Whether single or spoken for, consider this the beginning of a fresh chapter in love. Business partnerships also get a boost from this lunar lift, but if you're still deliberating, try testing the waters with a short-term, one-off project. The seeds that get planted this week could take until the corresponding full moon next April 7, 2020, to ripen for the harvest.